Jurassic World: Dominion Dominates Fandom Wikis - The Loop
Play Sound
André DiMera
Days of Our Lives
Portrayed by
Thaao Penghlis (1983–84, 1993–96, 2002–05, 2007, 2015–2019, 2022)
As "Tony" (1993–1996, 2002–2005, 2007, 2019)
Wayne Northrop (disguised as Roman Brady)
Current status
Former; Guest
Duration
1983–84, 1993–96, 2002–05, 2007, 2015–19
First appearance
September 1, 1983
Last appearance
April 29, 2022
Cause/reason
Reduced to ashes
Profile
Nickname(s)
Count D (by Bart)
Alfi (as Alfonso)
Alias(es)
The Phoenix
Count Tony DiMera
The Salem Slasher
The Salem Stalker
Alfonso Cloretzo
Born
December 15, 1955
Died
January 19, 2018 (official)
April 29, 2022 (undead body)
Age
62
Cause of death
Blunt force trauma after being hit in the head by Abigail Deveraux (living)
Stabbed in the back by Susan Banks (undead body)
Occupation
The Devil's Servant
Co-CEO of Countess Wilhelmina (formerly)
Executive at DiMera Enterprises
Businessman
CEO of DiMera Enterprises (formerly)
DiMera Soldier (formerly)
Title
He considers himself as The King or Phoenix
Count (as Tony)
Residence
Formerly DiMera Mansion 430 Lakeview Drive Salem, Illinois 06649
André DiMera is a character from the soap opera Days of Our Lives, portrayed by Thaao Penghlis.
André was originally introduced in 1983 as Stefano's nephew, who was raised by Stefano after his parents died. In 2015, it was revealed that André is Stefano's biological son.
Casting and creation
André, along with Tony, is played by Thaao Penghlis. In April 1983, it was announced Thaao would play a second character named André DiMera on a contract basis. André first appeared on September 1, 1983. In July 1985, it was revealed Andre (and Tony) on October 24, 1985, he made his André appearance. In June 1993, it was announced that Thaao was returning as André impersonating Tony. On August 2nd, 1993, he returned on contract. In May 1996, he was revealed to be leaving the show and on July 2, 1996, he left the show once again. On January 28, 2002, on a recurring basis until August 2003 when he was upped to a contract basis. In January 2005 it was revealed he was leaving the show as Andre yet again. On Aug 13, 2005 he left the show yet again. In Dec 2006 it was revealed Andre would return for a seven month stint starting on April 23, 2007 and ending on October 17, 2007.
On May 14, 2015 Thaao Penghlis announced he would return as Andrê first appearing on September 25, 2015 on a recurring basis for the 50th anniversary. Thaao signed a two year extension on contract of the character on May 8, 2016. In January 2018, André was killed off again, but Penghlis is still taping scenes with his last known airdate to be sometime in May 2018. Thaao ended his contract run as Andre on May 24, 2018. He reappeared as André for one day in August 2018 and made another appearance in October 2018. Thaao made his last known appearance as both André and Tony on March 18, 2019.
In June 2019, it was revealed that Thaao and Leanna Hunley were returning to the show with Thaao airing in July. It was unknown whether he would be returning as Tony or Andre, but spoilers indicated he would be returning as Tony this time around with Thaao even implying it himself on Twitter. However, Penghlis did appear later that year in October as André for one episode. After recurring as Tony for nearly two years, Penghlis reprised the role of André in April 2022 for three episodes. He appeared on April 8, April 28, and April 29.
Background
André was born to Stefano DiMera and an unnamed woman on December 15, 1955. For reasons unknown, André was adopted by one of Stefano's brother, and still grew up in the DiMera family, but believed his father was his uncle for most of his life.
André grew up in the slums of London with his parents. He had heard stories about his uncle, the great and powerful Stefano DiMera, and always dreamed he would take him out of the slums. After, his parents died, Stefano took his nephew in, but André was treated like a slave by his cousins. It is implied that this poor treatment is what caused André to grow cold and vicious towards the rest of his family. After Daphne DiMera took Stefano's son, Tony, away from him; André comforted his heartbroken uncle.
André was given plastic surgery to look exactly like Tony DiMera, who according to André, was especially cruel to him. He impersonated Tony on several occasions, often committing terrible crimes while using his identity. In 2015, it was revealed that André is Stefano's biological son and his true heir not his nephew as it was believed. Years before returning to Salem, he received a letter from his mother detailing on how he is Stefano's son. André is the eldest son of Stefano DiMera. From 2017-2018, he was the Patriarch of the DiMera Family and the new Phoenix, while he accepts Chad as the head of DiMera Enterprises.
André has always had interesting dynamics with the rest of the DiMera family. He killed two of his siblings (Benjy Hawk, and Renee DuMonde), and was indirectly responsible for Lexie Carver's death. André had a rivalry with his sister Megan Hathaway growing up as she was always favored by Stefano, and Andre was jealous of her. As Tony, André was a loving big brother to Lexie, and a loving father to Rex and Cassie when he thought they were his. André's worst relationship was with EJ DiMera. He was jealous of EJ to the point he tried to kill him numerous times, almost succeeded every time. He didn't seem to care too much about Chad at first, but softened greatly after Stefano's death,l. Seeing Chad as the only family he has left, he started caring for him and soon Chad forgave him for his actions towards him in the past. André grew to care about his family; Chad, Abigail and their son, Thomas Jack. He took on the role of patriarch and protector of his family as well as the new Phoenix after inheriting his father's ring. As Tony he married his adoptive sister Kristen DiMera, though the marriage was invalid. In 2017, he married once again with Kate Roberts in order to protect the DiMera Empire from falling, but ended up falling in love with her.
In 2018, André was revealed to be working with Vivian Alamain to become the de-facto head of DiMera while his recently discovered brother Stefan DiMera served as the figure head. Though he claims to be in love with Kate, while deceiving her, he implies he is just using Chad and Abby for his own ends. However, when he was accidentally killed by his sister in-law Abigail, with his final breath he confessed his love for her, showing that despite his deception he did truly care for her. Prior to his death his care for Chad is also implied because he spoke fondly of Chad to Stefano's portrait when alone.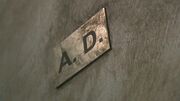 On October 19, at a warehouse, where a recently resurrected Dr. Rolf, his adopted sister Kristen and her henchman Xander Cook were working on a number of patients, there was a door with the initials "A.D." which are André's initials, indicating the possibility that he is one of Rolf's patients who have been revived by him, much like Vivian Alamain, Jack Deveraux, EJ DiMera and possibly Ava Vitali. However on July 26, 2019; it was revealed that the initials stood for Tony, whose full name is "Antony DiMera".
On April 8, 2022; it was revealed that André's soul had went to Hell and now worked for The Devil. The devil summoned André to visit his nephew Johnny, who the devil had locked him in the DiMera crypt, and pen a farewell letter from Johnny, so no one would go looking for him. During this interaction, any good that had been in André was seemingly gone as he took great pleasure in tormenting his nephew. It is also possible that André had no affection for Johnny since he never had a chance to form a bond with him.
André returned on April 28 and 29 where the devil had him try to get Ben Weston to kill Johnny. When Ben refused, André tried to kill Ben, but was then talked out of it by Johnny. André then tried to kill his nephew, but EJ burst into the crypt, and Susan ended André's short resurrection by stabbing him in the back and reducing his temporary body to ashes.
Storylines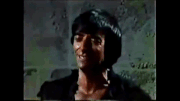 In 1983, Stefano brought his nephew, André DiMera to Salem. As Stefano and his "son" Tony had very different opinions on how the DiMera Empire should be run, Stefano wanted a "soldier" and enlisted ruthless André's help by having him undergo plastic surgery to look exactly like his cousin Tony, while they imprisoned the real Tony DiMera, chained him up in his own penthouse apartment and took over his cousins identity. Their first plan was to frame Stefano's archenemy Roman Brady for the "Salem Slasher" murders.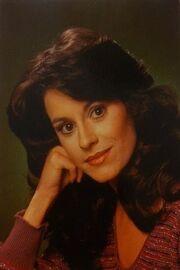 When André, disguised as, "Tony" came into Renee DuMonde, his cousin's room she tried to comfort her after ending her marriage, but she got suspicious cause the vibes were different and the cologne was different from the ones Tony would use so André stuck a knife in her back with poison on it killing her to ensure she won't expose him. Stefano had André murder several Salemites while wearing a latex Roman mask becoming the Salem Slasher. During his time posing as Tony, André also went after Gwen Davies, Police officer Joan Hopkins, and Hope Williams -- all of whom managed to survive. While masquerading as Tony, André began to fall for Tony's beloved Anna DiMera, he had hoped to marry her after all of Stefano's plans were completed. Stefano promised him he will have the life he wants with Anna in the end. But in truth, Stefano was furious when he found out that André murdered Renee, his daughter, and vowed to make André pay after his revenge on Roman was complete. When Anna realized André was not Tony, André tied her up in his penthouse. After killing Daisy Hawkins in front of Sandy Horton and Marlena Evans, Roman was arrested but was released after a detective found a latex Roman mask.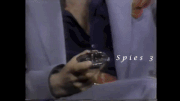 Stefano had André steal an ancient talisman called the Baka. Stefano explained to André that the Baka was a curious wooden artifact that had been the subject of a great animosity between two families, the DiMeras and the Bradford's, which were connected through a marriage in the late 18th century. On one face, the Baka showed the Bradford Family crest; on the other, a rising Phoenix. According to legend, the Baka held negative power for the Bradford's, and positive power for the DiMeras. For 200 years, the Bradford's had held onto the Baka in order to keep the DiMeras from taking advantage of its power...that is until Stefano stole it from Reginald Bradford.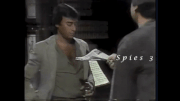 Stefano and André used it to build a bomb in which Stefano plans to use it to exact his grand plan to complete his vengeance against Roman. He planned to have André kill Marlena during a nationally-televised concert, he wanted the whole world to witness her death, he insisted that he wanted national attention in his plan. He showed André a copy of "tomorrow's" newspaper reporting on Roman's grand death. In addition if the plan did not work, his backup plan was to set off a bomb at the concert hall which could only be defused using the Baka.
While André busied himself organizing the charity concert which would benefit a new psychiatric wing for the hospital, Stefano busied himself by trying to drive Eugene Bradford insane. He had Delia telephone Eugene incessantly pretending to be his deceased wife Bonnie. Delia also created phantom projections of Eugene's other dead wife, Trista. Eventually Tony broke free and fought with André, but he and Anna escaped. Though the plan originally worked, Eugene soon realized that he was being duped. Meanwhile, Stefano managed to capture Roman and hold him captive. Roman was in the end able to escape and he went off to stop Stefano's plan. In the end, during the concert, all of Stefano's plans were foiled by Roman, with the help from Tony, Doug, and Neil, and they went after Stefano in a high-sped pursuit. Stefano's car plunged into the icy waters of Salem Harbor, and Stefano was presumed dead. Tony and André dueled, and André was wounded. André escaped from the hospital and fled to London. Roman was acquitted of the murder charges.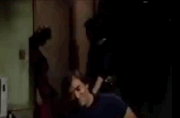 André returned to Salem and tried to get the three prism one ones by Maxwell Hathaway so to get a hold of the prism he lured Maxwell into an old cotton plantation and made him fall through a trap door killing him, he then took over his crime syndicate. André calls Megan Hathaway in to see him, she's initially dismissive, knowing that Stefano always preferred her, when they were kids. She was Stefano's Gold Girl, and André was always jealous. However, once he reveals that Max is dead it puts a bit of fear into Megan's cocky attitude. André hijacked a plane to get one of Stefano's three prisms.
The plane happened to carry hope, Anna and Daphne on a photo shoot in Haiti. André's hostile nature caused the plane to go down after the pilot died of a hart attack and the plane crashed on Stefano's island in the Bermuda Triangle. Daphne DiMera, Tony's mother, died from her injuries and said good-bye to André, believing he was Tony. Tony was furious with André and the two fought, which ended with André getting trapped in quicksand. Stefano arrived to take the necklace he's been seeking, and André begged him to save him but he told him that this was his punishment for killing Renee. André cursed Stefano, and after being saved, Tony tried to save his deranged cousin, but André slipped beneath the quicksand and was presumed dead.
In 1993, André masquerading as Tony, returned to Salem after a lengthy absence. Stefano and André planned for him to marry Stefano's adopted daughter Kristen Blake, Stefano's adoptive daughter. Tony and Kristen had been betrothed to be married since they were children, but but since Tony was trapped on a desert island now, André would marry Kristen while pretending to be Tony. Kristen was in love with John Black, so Stefano claimed to be dying, and Kirsten agreed to marry "Tony" to honor his final request. Kristen ended up leaving André at the altar to help John look for Marlena Evans and his daughter Belle. André and Kristen tried to get married a second time, but John interrupted the wedding with proof that linked Stefano to the death of Curtis Reed. Stefano attempted to flee, but John shot out the tires of his car and Stefano was presumed dead after crashing into the water. Kristen blamed John for Stefano's death, and married André
Kristen hosted a charity event at Maison Blanche with André and several other Salemites in attendance. Little did they know that John and Marlena were being held there by Stefano. Roman eventually rescued them and a fire started at Maison Blanche. André went back into the mansion to retrieve the laptop that had a file on John's past, but went blind as a result.
Kristen left André when she learned that he knew Stefano was alive, and that he had replaced her birth control pills with placebos. Kristen eventually returned to André when John became a priest. André's eyesight returned, but he continued faking it to keep an eye on Kristen. André eventually outed himself when he got a text message telling him John and Kristen were together. André went to the apartment and caught Kristen with John in sexy lingerie, but Kristen insisted it wasn't her, and that she only loved him.
André and Kristen decided to renew their vows with John as the minister, but the church caught fire. André, John, and Kristen made it out with no permanent damage. Unbeknownst to André, the devil had come to Salem and taken over Marlena's body. The devil started tempting André to kill John, but he resisted. After Marlena was restrained, the devil continued to try to manipulate André into killing John, but he was ultimately able to restrain himself.
John was released from his vows, and Kristen left André to be with him again. Soon after, André discovered he had a fatal blood disease, and planned to frame John for his murder. André wrote his plan down in a diary and also told Father Francis. When André learned Father Francis planned to tell John, he provoked him into having a heart attack, and cut off his oxygen at the hospital, causing Father Francis to lapse into a coma
At Peter Blake's and 
Jennifer Horton
's wedding, André got into a fight with John and then locked himself in his room. He mounted a gun with a button to pull the trigger, and pretended that John was threatening him, while several others were outside the door. André pressed the button and was shot by the gun and when John left the room there were traces of gunpowder on the door. André was rushed to the hospital, but died soon after. John was sentenced to death, but Rachel Blake, Kristen and Peter's mother, found André's diary and John was cleared of all charges.
André returned to Salem, seven years later at John and Marlene's anniversary party, using his own identity as a cover for "Tony's" death, He also claimed that Stefano had died in a car accident and made André promise he would take of his sister Lexie. André pulled out all the stops to prove that Stefano was dead, but he actually wasn't and André would often privately talk to Stefano on the phone.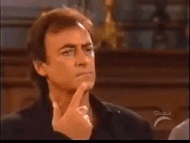 André found himself with a close ally in the form of Bart Biederbecke, who was fanatically loyal to the DiMera family. André came to trust Bart, and would often confide in him. André also had a newfound obsession with Marlena, and was thrilled to learn that he fathered Rex and Cassie, the Gemini twins, with Marlena. André also discovered that John's mother was Daphne DiMera, making John and Tony half-brothers. André was dismayed when Roman Brady and Kate Roberts were proved to be Rex and Cassie's real parents and André was furious with Stefano when he found out he knew along.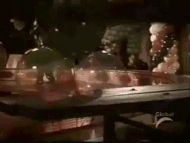 André was the prime suspect when the Salem Stalker started to kill people in Salem. André planned to prove his innocence at a public show where he would unmask the killer, but the Salem Stalker unleashed a tiger that mauled André and put him in the hospital. As André lay there helpless, he was given a lethal injection and died before he could tell anyone that Marlena Evans was the Salem Stalker.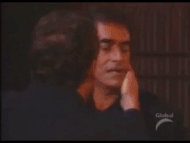 However, André was not dead and showed up on an island called Melaswen (New Salem spelled backwards), along with Marlena and all of her "victims". André was accused of being the mastermind, but he maintained his innocence. However, André actually was the one behind the Salem Stalker scheme. André and Bart were holding Colin Murphy in his lab torturing him. André also managed to capture Victor and a pregnant Jennifer. André shot down hope and Patrick's plane and held them. Bo and John rescued everyone After Karen Fitzpatrick thought something was off.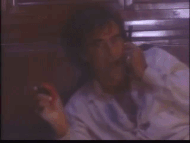 André once again faked his death during a duel with John but John had superior fighting skills so André tried to distract John by flinging a dagger at Marlena, when john was on the ground so he flung the dagger at André's throat and caused a massive explosion, which caused some of his hostages to be recaptured by him and held at a DiMera Castle in Europe. André manipulated
Sami Brady
into posing as Stan and helping him in his plots to harm those in Salem. Sami got John addicted to drugs. Sami stopped when André kidnapped Belle and Phillip and later tried to take Rex hostage but was arrested. André got out on bail. Sami came by and when she got mad, André pushed her through French doors. When André was captured and incarcerated, he attempted to blackmail Sami into freeing him, but was unsuccessful.
Lexie who was thought to have died a few months earlier was being held captive in the tunnels underneath the DiMera mansion. Lexie was rescued. In May 2007, Andre returned to Salem after being released from prison and planned to use the Stem Cells from EJ DiMera and Sami's children to save Stefano's life. EJ, who was in love with Sami, vowed not to let Andre hurt her or his children. Andre kidnapped Sami to try to torture her into the stem cells.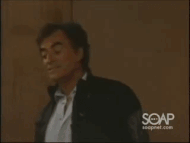 Jealous of Stefano's love for EJ, Andre tried to kill him, but he was rescued by Bo Brady and Steve Johnson. Anna DiMera, Tony's ex-wife, returned to Salem and helped the Brady's discover that Andre had been posing as Tony for over twenty years, Bo confronted Andre on the roof, who slipped and fell, but not before telling Bo that the map was tattooed on Bart's back. Andre was hospitalized and doctors said he was paralyzed from the waist down. The real Tony DiMera returned to Salem and confronted Andre and Stefano, vowing to put an end to them. Andre escaped from the hospital and showed up at the police station, pretending to be Tony, where he stabbed Roman So he would not arrest him for impersonating tony.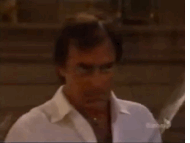 Andre arrived at the mansion where he found Tony threatening Bart, who wasn't standing in front of an unconscious Stefano, with a sword. Andre and Tony engaged in a duel that ended when Bart got caught in the middle and Andre accidentally stabbed him with his sword. Andre pulled the sword from Bart's chest, and Bart fell to the ground. Andre and Tony ended their duel, and Andre rushed to Bart's side, who requested he get Rolf. Andre apologized to Bart, and called him his friend, revealing he cared about Bart. Stefano woke up, and saw what happened. He was also upset about what happened to Bart, -SN kept beside him. Tony, but Tony clarified that Andre was responsible, who cried that it was an accident. Stefano stayed with Bart while Andre went to confront Tony, burn Tony was gone, so Andre went looking for him. Stefano told Andre that Bart had the key to ending the feud. Bart died, and the key was recovered from his body by the Bradys. Andre tried to stop Bo and Hope from ending the Brady and DiMera feud. He stalked Bo and hope in Ireland and tried several hits, including having a boy leave his backpack with a toy car that had a bomb inside, but the bomb was defused. Hope opened the tabernacle that had a letter in it, containing the secret to the Brady/DiMera feud.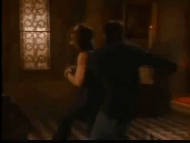 Andre held a knife to Hope's throat but was scared off by the priest. Andre got the letter, and Bo chased after him. Andre hid next to a shed, so when Bo came out of the shed, Andre stabbed him in the arm. Andre's rogue actions resulted in Stefano losing faith in him, and Andre felt that he could no longer trust Stefano so he stayed away from the mansion, and remained in hiding. After stealing the envelope that Stefano claimed would put an end to the feud, Andre put a cloth over Benjy Hawk's mouth and kidnapped him. Andre cut out Benjy's liver, and left him in a dumpster. Andre gave the liver to Dr. Rolf, and transplanted Benjy's liver into Stefano. Since Benjy was Stefano' son, the liver was able to cure Stefano of his disease. The Brady's faked Stefano's death in an attempt to lure Andre out of hiding.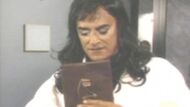 Sami was determined to get the letter back so she and EJ went to meet with Andre, but he kicked them in the sauna, and they escaped. Sami was determined to find the letter so when she got in a car wreck and went to the hospital Andre Threatened Lexie with a knife into going into Sami's room, disguised as a clown Andre held a razor to Sami's throat to threaten her into not look for the letter. Andre escaped the hospital disguised as an old women. Sami was determined to get the letter back so she and EJ went to meet with Andre, but he locked them in the sauna, and they escaped. Andre heard that Steve has killed Stefano, but wondered if the death was fake to trap him.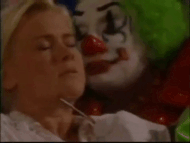 Sami was in the hospital, so Andre dressed as a clown, and snuck into the room. He held a sharp razor to Sami's throat and questioned her about whether or not Stefano's death was faked. Sami said she didn't know, but Andre didn't believe her. He warned Sami that if Stefano was alive, and this was a trap, he would kill her and Roman. Lucas came in, and didn't recognise Andre. Sami didn't say anything in case Andre hurt Lucas, but as soon as Andre left, she told Lucas it was Andre. Lucas went looking for Andre, who was now disguised as an old woman and left the hospital.
On the day of Stefano's funeral, Andre broke into the Brady Pub, and held a straight razor to Kate's throat. Andre ordered Kate to call Roman, but Shawn was also there and attacked Andre. Andre knocked Shawn unconscious, and dragged him into the back. Belle was also there, and called Bo when she saw Andre. Andre took the phone from Belle, and told Bo not to say anything about him being at the pub, or he would kill Belle and Shawn. Andre implied to Bo that EJ was involved in the kidnapping, causing Bo to go look for EJ. Andre locked Shawn and Belle in the walk in cooler, and made Kate call Roman to tell him she was in danger and to come to the pub. When Roman got to the pub, Andre attacked Roman, and they got into a fight. Andre threw Roman against the bar, knocking him unconscious, and then kidnapped him. Andre made Kate strip naked and then took her clothes, before departing.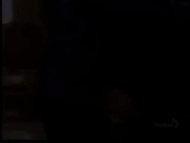 Andre replaced the driver of the Hearst that had Stefano's coffin, but Roman was inside and was being buried alive. Andre showed up at the funeral home and noticed some chalk markings on the door. He went inside and found a letter that warned him he was being compromised. Steve approached Andre, and pretended to be on the DiMera's side, but Andre saw through the ruse and stabbed Steve in the gut, before fleeing. Bo and Abe found Andre's hideout, but Lucas and EJ wondered into the area with fliers, looking for Roman. Andre kidnap the two men and threw a grenade into the building, claiming Roman was in the building. Andre lied, but left behind the leather folio. Andre went to see Sami and ordered her meet him alone and with no cops. Sami met with Andre, and he put a gun in her hand, and ordered her to choose who would die: Lucas or EJ. Sami went to shoot EJ in the leg, but Andre interrupted her fire and she shot Lucas instead. As Andre mocked Lucas, Sami assaulted him and he fled.
Andre later dug up Roman, and replaced him with Benjy. When Steve found out Benjy was dead, he kidnapped Stefano and held him hostage at the TV station to lure Andre out of hiding. At the same time, Andre strapped bombs to Roman, and brought him to the Brady Pub where Sami and EJ were. Andre saw that Steve had Stefano, and defused the bombs. He tied EJ and Sami up in the kitchen and attempted to gas them to death. Andre brought Roman to the TV station, and announced he had killed Sami and EJ. Stefano was furious with Andre for killing his sole heir, and Andre felt betrayed that Stefano was going to give everything to EJ when Andre showed the most loyalty.
Bo tried to jump Andre, but he managed to take Hope hostage, and vowed to continue the feud on his own. Bo followed Andre to the roof and tried to make a deal with him, but when Andre wouldn't take the deal, Bo took a shot and Andre fell off the roof and was hospitalized. Andre was put on life support, and Stefano sat vigil by his bedside. He realized the monster he created and wanted to help Andre turn his life around for the better when he woke up.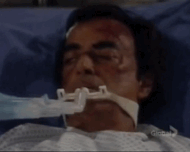 When Stefano told Shawn Brady that he had tricked him into breaking up
Santo
and
Colleen
, resulting in Colleen's suicide, Shawn blamed Stefano and vowed to get even by turning off Andre's life support. However, he couldn't go through with it, but Andre turned off his own life support to frame Shawn, and doctors couldn't revive him in time. A few days after André's assumed death It was revealed Andre had a hit out on John conspiring with his ex-cellmate. While John was talking to Marlena about belle a rental vehicle hit John. John "died" in the hospital but in march 2008 he was revealed to be alive and being kept alive in Dr. Rolf's lab training to became the perfect soldier.
Off-screen; Andre survived turning off his life support, and at some point, he and Stefano discovered they were really father and son. Despite this, Stefano decided it wouldn't be safe for Andre to ever return to Salem. Andre also was aware of events going on in the family like Lexie and EJ's deaths (Lexie died because of Andre, back in 2007, she was held captive in the tunnels underneath the DiMera mansion for a few months. Lexie was rescued but died in 2012 from the fumes she had inhaled in the tunnels) and the discovery of another one of Stefano's sons: Chad DiMera.
In September 2015, Andre returned to Salem to help Stefano, who had a heart attack. Stefano was stunned to see Andre, and told him they agreed he would never return to Salem. Andre assured Stefano that he didn't need to be concerned about him, but said he was worried about Stefano. Stefano told him he was fine, and that it would take more then a heart attack to keep him down. Andre asked Stefano what caused it, and Stefano said that it was an argument he had with Chad. Andre inferred that Chad killed Serena Mason and Paige Larson, but Stefano said Chad was innocent. Andre questioned who might have it out for Chad, and asked if Chad knew about him. Stefano said no and added Chad can't find out. Andre scoffed that it was counter productive not to tell Chad, considering Stefano is all about family.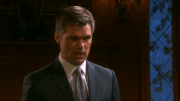 They were interrupted by the arrival of Aiden Jennings, brought to see Stefano by one of his henchmen. Andre stayed and and learned that Aiden had been hired by Stefano to seduce Hope away from Bo. When Aiden refused to leave, Andre shoved him out the door. Andre made Stefano some chamomile tea to calm him, and Stefano admitted he was happy to have Andre close, but said he was concerned about the danger Andre could be in. Andre assured Stefano that he wouldn't let anyone hurt him or the DiMera family, but that in order to protect the family, he needed to know what was currently going on. Andre questioned why Stefano hired Aiden to seduce Hope away from Bo, but Stefano said "all in good time".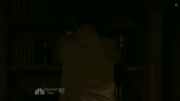 Andre took over all of Stefano's affairs while he recovered from his heart attack, and they bought all of Aiden's debts, so they could own Aiden. Aiden offered to represent Chad to pay them back, but Andre told Aiden they would let him know when he could be of service to them. Andre caught Chad, trying to break into Stefano's vault. He introduced himself and said he was Chad's brother. Chad didn't believe Andre's claim, and told him to tell "their father" that he needed to borrow some money. Stefano appeared, and allowed Chad to borrow the money. Andre gave Chad a untraceable burner phone, so they can contact each other if need be. Justin Kiriakis stopped by the mansion, and searched the mansion. He found a fishing lure that indicated Chad was hiding at the Kiriakis cabin, and Stefano and Andre contacted Chad, telling him the police know where he is hiding.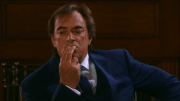 Chad asked how the police found him, and Andre said they found a fishing lure from the Kiriakis cabin. Andre said he was determined to help Chad, but Chad asked why since Andre doesn't know him. Andre said he wants to because they are family, but Chad tells Andre he thinks maybe Andre is setting him up and wants to be the true DiMera heir. Andre sneers that Chad won't be the heir of anything if he goes to prison. Chad decides that Clyde Weston is the most likely choice to set him up. Andre wonders how they can prove it and says he has a suggestion.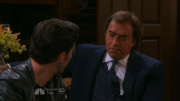 Andre found out that Clyde was connected the drug trafficking in Salem, and Chad used that as a way to bait Clyde, texting him from the burner phone Andre gave him. Chad left the mansion, and then returned after gauging Clyde's reaction to the text. Andre noted that Chad also went to see Abby. Chad texted Clyde back "money for my silence" as a way to trap Clyde. Amused, Andre wheeled Stefano out of the room and assured him Chad knew what he was doing. Andre found out Clyde was arrested for drug trafficking, and had someone search Clyde's room, but they didn't find anything. Chad noted that doesn't mean he is innocent. Andre agreed and said he and Stefano have been watching Clyde since he arrived in Salem. Andre told Chad that Clyde isn't dumb enough to leave evidence out in the open where it could easily be found.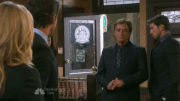 On October 19, Andre showed up at the Brady Pub while the Brady's mourned Will Horton, and gave Sami his condolences. Marlena asked if he was Tony, and Andre said Tony was still dead. Roman wanted to arrest Andre, but Andre handed him a pardon from the governor, and said he expressed great remorse for his actions. Andre went on to say that he has recovered and realizes he was insane. Marlena said he was evil, and Andre replied that he was better now. Lucas wanted to know what Andre was doing at his son's memorial. Andre said he wanted to apologize for everything he had done, and make peace with everyone, and Roman responded by punching him. Andre said he would be staying with his father if anyone wanted to come and visit him. He clarified that he learned Stefano was his biological father, and then left the pub.
Andre was furious that Aiden refused to get the evidence against Chad. Aiden swore he would pay them back, and Andre said that Hope's liquid assets wouldn't be enough, but her insurance policy should be enough to cover the debt. Andre later visited Chad in the hospital, and told him that he would clean up his mess, and then Chad would be indebted to him. Andre later visited Chad and told him it would be better off if he remained in the coma or died.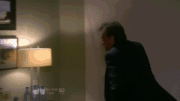 Aiden told Andre and Stefano that he was going to kill hope and make it look like the necktie killer did it, in order to get Chad off the hook. Stefano and Andre went to the Bicentennial to wish Hope all the best, but it was secretly Stefano saying good-bye to Hope. Andre visited Chad and told him that he would soon be a free man when the necktie killer struck again. Chad called for the guards, and Andre squeezed Chad's neck to keep him quiet. He told Chad he regards him as a friend and wants to help him as much as Stefano does. Chad told Andre he heard what he said to him while in the coma, and also said he would tell anyone who listens what Andre told him. Andre told him it was already in motion and there is nothing he can do to stop it.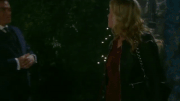 Andre got a call from one of his men, telling him Sami was back in town. Andre said she will deal with her when the time comes. Andre and Stefano played chess while they waited for Chad to be released. Instead, they learned Aiden had been killed and Bo had suddenly returned to Salem. Andre and his men cornered Sami and took her away to some unknown location. Andre then went to pick up Chad from the GCPD, since they had no reason to suspect him of being the killer. At home, Chad told Stefano what Andre had said to him while in the coma. Andre snarled that Chad should focus on his future and not the past. Stefano ordered Andre to take him to his bed.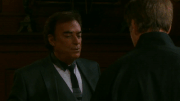 Andre ordered Sami to give him back everything she took from Stefano. Sami realized Andre was acting without Stefano's authority, and told him he wants to take over the DiMera empire. She mocked him that EJ beat him to it, and Andre inquired that Sami was talking about EJ as if he were still alive. Sami said EJ would always be with. Sami said she would give Andre everything if he left Stefano with nothing and gave her half the money. Andre refused Sami's offer, and she refused to cooperate. Andre went to Marlena and told him that Sami stole personal property. He tried to get Marlena to give him the information he wanted without revealing he hand kidnapped Sami, but eventually decided to tell Marlena to get her to cooperate. Marlena told him all Stefano had to do is change the numbers, and then realized that Stefano didn't know what Andre was up to. Marlena went to Stefano and begged for Sami's freedom and life. Stefano asked Andre what was going on, and Andre lied about kidnapping Sami. John went to Andre and offered to give him the flashdrive for Sami's safe return. Stefano overhead and wanted to know what Andre was up to. Andre assured Stefano he was doing it all for him.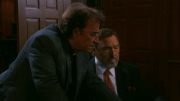 Andre took John and Marlena to where Sami was being held captive, only to discover she had escaped. Andre went to tell Stefano, who showed him that Sami had managed to steal from them again. Andre discovered Belle had returned to town, newly single, and figured they could use Chad to find out where Sami has hidden the money. Andre suggested Chad seduce Belle and get her to tell him where Sami had hidden their money, but Chad refused.
Andre chloroformed Marlena after she had hypnotised Chad and injected something into Chad. Andre took Chad back to the mansion, and forced him to look at different images, while whispering in his ear that nothing was more important than family. By doing this, Andre successfully reconditioned Chad into doing what Andre wanted him to, and Chad set his sights on Belle per Andre's instructions. Andre was confident that Chad could get Belle to open about where Sami hid the money, but Stefano started to wonder if this was the endgame for the DiMera's. Andre became disheartened by Stefano's newfound pessimism, and became more desperate to get the money back. Chad's attempt at seducing Belle were all backfiring. Andre encouraged Chad to not give up, but Chad said if she wasn't interested there is nothing he can do. Andre feared the brainwashing may be wearing off, so he reminded Chad about how nothing was more important than family, and Chad went to work.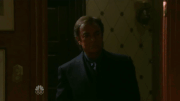 When Hope went to confront Stefano, he ordered Andre to find Chad and bring him to the mansion, saying he needed to talk to them both. Andre quickly found Abby with Chad and realized he was no longer brainwashed. Andre tried to use the trigger words, and it almost seemed to work, but Chad ultimately resisted. He disowned Andre and Stefano, and said he no longer wanted anything to do with the DiMera's. Andre remarked that Chad is Not innocent, having been complicit in illegal activities to aid the DiMera's. Chad said he wants to change and better himself and tells Andre not to come near him again. Andre returned to the mansion to talk to Stefano and noticed a chess piece was out of place on the chessboard. Andre got a text from Stefano saying he had left Salem because Hope was onto him. Andre confronted Hope about the text, and Hope said that Stefano knew she was onto him for kidnapping Bo. Andre and Hope argued before he left and continued looking for info on Stefano.
Chad stopped by the mansion to get his things, and Andre asked him if he talked to Stefano. Chad said he got a text saying that he left town because Hope was onto him. Andre asked Chad if that seemed suspicious to him, but Chad said he hopes whether Stefano is he stays far away from Abby and Thomas, and said Andre should join him as well. Andre asked how Chad could turn his back on his family, but Chad said it was easy after what he and Stefano did to him. Andre defended his actions, and tried to use the trigger world to brainwash Chad again, but Chad sneered that it wouldn't work. Andre scoffed at the notion of true love, and told Chad he doesn't see his and Abby's relationship. Chad said they picked a date and said Andre wasn't invited, and he never wanted to see him or Stefano again. Chad left to get the rest of his things, but Andre stopped him and told him that he thinks Hope has done something with Stefano. Chad refused to believe that Hope could break the law, and said that Stefano got what he deserved if he was responsible for Bo's captivity. Andre was stunned by Chad's lack of compassion for Stefano.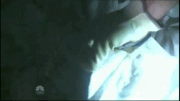 Andre was staring at a statue when he noticed blood on it. He took a photo of it and showed it to Rafe, declaring that he would get the blood tested. The test confirmed that the blood was Stefano's, and Andre approached Chad again, convinced that Stefano was dead and Hope was responsible; Chad refused to believe it. Andre's men told him Rafe was seen leaving an abandoned building, and Andre went to investigate. Andre called Chad and told him to get down to where the building was, so he could see how wrong he was about his theory. Sure enough, Andre found Stefano's body, but only got a chance to uncover the hand that had the Phoenix ring on it, before the building was demolished with Andre trapped inside.
Andre got out of the building, but was badly injured. After getting his injuries taken care of, Andre set about getting his revenge. He broke into Hope's house and found her gun, discovering that three bullets has been fired. He was almost caught when one of his men sent him a text while Shawn was in the house, but he managed to escape. Andre tried once again to get Chad to help him, but Chad refused to take part in any revenge schemes. As part of his plot to avenge Stefano, Andre placed a bug in Hope's house, and befriended Chase Jennings. He subtly placed a cell phone in Chase's bag that set the house on fire. Hope and her family put the fire out while Andre watched through the camera. Hope found the camera and disabled it.
Andre was forced to leave the mansion when Chad bought it, and moved into the Salem inn. He encouraged Chase to be more assertive with Ciara, saying women like that. After Chase left, Chad visited Andre and accused him of killing Stefano. Try as he might, the only thing Andre was able to convince Chad of was that Stefano truly was dead. Andre was brought down to the station, and questioned by Roman and Rafe. Andre admitted that Stefano was dead, and told them where to find his body. He told Roman that Hope killed Stefano, and he was being framed by her and Rafe, but Roman refused to believe him.
Chase told Andre he raped Ciara, and Andre promised to protect him. He took Chase to a secret location under the DiMera mansion, and told him to stay put until he got back. As Andre headed back to his room, he was arrested for Stefano's murder. Two months later, Andre phoned Hope from prison, and told her he will be free soon, and come after her and Rafe. He also taunted Hope about Chase raping Ciara.
Aiden returned to town, and it was revealed that Andre had kidnapped him, and replaced him with an impostor. Hope paid Andre a visit, and wanted to know if Aiden's story was true. Andre denied it, and Hope sneered that he used to be a good liar. Andre snapped that even if he did have anything to do with kidnapping Aiden, he wouldn't tell her.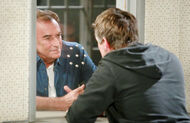 Aiden also visits Andre, and demands to know why he kept him alive. Andre told Aiden he and Stefano needed a contingency plan just in case the impostor didn't kill Hope, but told him it was all moot since Bo killed the impostor. Andre explained that he and Stefano were preoccupied to do anything to Aiden, and then Hope killed Stefano, and framed Andre for the crime. Aiden refused to believe it, but Andre said she did it, and he was going to prove it once he got out of prison.
Andre hinted to Aiden that he wanted Aiden to help get him out of prison, but Aiden refused. Andre offered to back up his story to Hope about him being kidnapped, but Aiden still refused and blamed Andre for Chase being in prison as well. Aiden told Andre to enjoy prison, and left. After Aiden left, Andre said he would see Aiden soon. A little while later, Andre phoned Aiden, and demanded that Aiden get him out of prison, or he will tell Hope that Aiden is still lying to her.
Andre offered Aiden a deal to get rid of Rafe for good if Aiden got Andre out of prison. Aiden later accepted Andre's offer, and set things in motion for Andre to be released from prison. Mike Monahan confessed to killing Stefano, and Andre was brought to the station where Rafe confronted him. Andre said he had no desire to get revenge anymore, so Rafe reluctantly let Andre go, but warned him he was keeping an eye on him.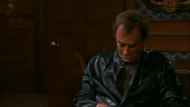 Andre went to the DiMera mansion, and slid Stefano's ring back onto his finger, and stated his father's famous catchphrase "it's good to be back". Andre tried to take some money out of a safe, but Chad caught him. Chad forced Andre to give him back the money. Andre told Chad he was broke, and had no where to go, but still have the money back. Andre asked Chad how Abigail was doing, and Chad wondered why he cared because he didn't know Abigail. Andre said he knew Chad, and Chad was all he had. Andre said he wanted to make amends, but Chad didn't believe him, and three Andre out of the house. As Andre was leaving, Chad gave him the money, and also asked him to get his scar fixed. Andre thanked Chad, and told him he could sneak Abby out of the facility since she had to wear a protective mask, and know one could see who she was.
André encountered Kate, and immediately offered to be an ally of hers. Kate was suspicious of André's intentions. André told her he suspects she killed Deimos Kiriakis, and realized how right he was when he called out for Deimos, and Kate seemed panicked. André offered his services as a chef to Kate, and Kate decided to let André stay at the mansion with her. André went to see Chad, and offered to help him look for Abby. Chad asked André what he wanted in return. André asked Chad to give him a property of Stefano's just outside of Salem. André found a letter Abby had written that had fallen out of sight, and gave it to Chad.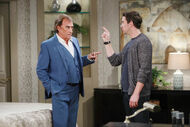 On his way back to the mansion, André saw Nicole and Deimos together talking. André told Kate if she payed him five hundred thousand dollars, he would get rid of Deimos. Kate later kicked André out of the mansion, and André offered to see what Deimos was up to in exchange for a generous fee. Kate agreed to André's proposition, and he moved back into the Salem Inn. Chad confronted André, and accused him of kidnapping Abby. André admitted he lied about finding the letter, and said he saw Abby at the mansion. André said he lied to spare Chad pain, but Chad didn't believe him and stormed out. André got the deed to the place Chad gave him, and went to investigate it.
Rafe also paid André a visit, and demanded to know why Aiden visited him in prison. André said he was interested in acquiring a piece of DiMera property. Chad asked André to come to the mansion, and apologized for lashing out at him. Chad asked André to help him find Abby, and said he would give him whatever he wanted. André agreed to make some calls and see what he could find out. André read a news report about a plane going down, and told Chad Abby was on the plane.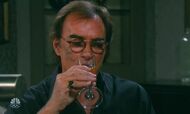 André also knocked Rafe out when he went to investigate the old farmhouse, and chained him up. André placed a bomb and then returned to his room at the Salem Inn where he gleefully watched Rafe, through his laptop, scream for help. André eventually stopped watching, but left it on, and returned to watch when he heard Hope speaking. André tearfully lamented how he had finally got justice for Stefano as he continued to watch Hope and Rafe's struggle.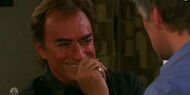 The bomb went off, and André believed he had won. He shared the news with Aiden, who was less than thrilled and attacked André. André got the upper hand, and told Aiden he made sure he will take the fall for murdering Hope and Rafe if he doesn't get back in line. André overhears Shawn and Belle talking about Hope being in the hospital. André says he was going to send her some flowers. Shawn told André to stay away from her. André sneered that Hope has nine lives unlike his father. Shawn retorts with "or yours", referring to Stefano's death.
André and Aiden broke into each other's rooms at the Salem Inn. André realized Aiden had an interest in taking over for district attorney since Justin could lose his job for destroying evidence. He talked Aiden into forming an alliance with him, and Aiden said he would work with André if he left Hope alone. Andre said he would think about it, and left.
André used his contact at the Salem PD to help find out info about Justin's status. André ultimately got his way, and Abe replaced Justin with Aiden as Salem's District Attorney. André also reaffirms his alliance with Kate, and offers his support to Chad, but Chad is skeptical of André's motives. Laura and Jennifer show up at the mansion, and André observes Laura's hostility towards Chad. He later calls someone and says he thinks he may have found them a new ally.
André asked Kate to mediate a reconciliation between him and Chad. Kate said if it was Tony asking, she wouldn't hesitate. André reminded her that Tony was dead, and Kate said he was André's brother, and encouraged him to find the part of himself that was most like Tony. Eduardo Hernandez shows up at the pub, and introduced himself to André since he was friends with Kate, and Eduardo and Kate were dating.
Kate set up a meeting between Chad and André where André revealed he wanted Chad to hire him at DiMera Enterprises. Chad was against the idea because he didn't trust André would share his vision of taking the company in a more legal direction. Both Kate and André told Chad he could fire André if he doesn't follow Chad's wishes, so Chad agreed to give André a chance.
André proposed moving in on the Kiriakis shipping territory, since their clients were afraid to do business with them with the police monitoring the docks thanks to the escaped convicts. Chad was against the idea since it involved illegal activities and because of his friendship with Sonny Kiriakis, but Kate sided with André, and informed Chad that DiMera Enterprises was on the verge of going bankrupt, and this was the only profitable option, so Chad reluctantly gave André the go ahead.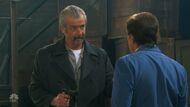 André was seen talking to his secret partner about meeting them, and said Chad can't know anything about it. While on the pier, André ran into Clyde Weston, and offered to help him kidnap Thomas, so André could claim control of DiMera Enterprises. With André's help, Clyde got into the DiMera mansion through the secret tunnels. André and Clyde held Lucas and Adrienne hostage along with Chad, hoping to force them into telling him where Thomas was. André ended up shooting Chad, but it was all revealed to be a ruse to trap Clyde.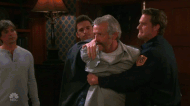 After Clyde was arrested and taken away, André calls Steve to inform him that everything went according to plan. Steve tells André he did a good job, and André says that he is sure complimenting him took a lot of of Steve, so he'll give him a moment. Kayla also passes on a sincere thank-you to André, who downplays his role in Clyde's capture.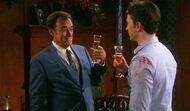 Chad asks André how he found Clyde, and André asks to table it for another day. Chad inquires that André doesn't trust him, and André says that this trust business is still all new to him. André proposes a toast to brothers and the good guys winning, and Chad jokingly wonders if André can do that.
André noticed that Aiden and Hope seemed to be getting close, and suspected Aiden may have something on Hope. André broke into Aiden's room, and stole a recording of Hope confessing to killing Stefano. He made multiple copies of the recording, and then returned it to Aiden's room. André arranged for the recording to be played over the loud speaker at Horton Town Square during a Halloween fundraiser just as Hope, Rafe, and Roman were all being honored for their work at the Salem PD.
Rafe storms up to André, and smashes the recording. André sneers that it is too late to save Hope. At the Salem PD, André and Hope talk in private. André tells Hope how he got the recording, and reminds her an innocent man is sitting in prison for her crimes. André noted that she chose to go as Cleopatra for Halloween, and also stated that Cleopatra ended up having to repent for her sins just like Hope has to now. André mentioned the recording also implicated Roman and Rafe in the cover up, and Hope agreed to plead guilty in exchange for André not going after them.
Kate encourages André to show some compassion and forgiveness since he wants to improve his image. Rafe tells André Hope wants to see him. André visits Hope, and says she wants to make sure their deal still stands. If she pleads guilty, he won't go after Roman and Rafe. André adds that if she pleads guilty, he will let the justice system play out. André later tells Kate her words of wisdom weren't lost on him.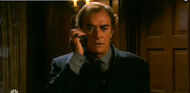 André gets some bad news from Laura and learns that Abby is missing. Abby returns to the mansion to check on Thomas, and encounters André. A flashback reveals that Abby had begged André to help her leave Salem, and keep Chad from looking for her. André allowed Abby time with her son before she left again. Afterwards, André went to talk to Melinda Trask the DA, who would be prosecuting Hope for Stefano's murder. He convinces her to drop the charge of Hope framing him, leaving only the murder charge. Later, André is playing chess and lamenting how justice would finally be served. He talks about how he will keep the information about Roman and Rafe covering for Hope to himself in case he needs it later.
André testifies against Hope at her trial, and listens to Chad's testimony about Stefano. During the recess, André tells Chad that their father would have been proud of him. He then takes a call from Laura, asking him about Abby. André informs Laura that Abby has returned to Salem. Hope is sentenced to 25 years in prison for second degree murder. André calls Laura to see if Abby has returned yet. When she hasn't, he surmises she is still in Salem, and laments that he can bring Abby back to Chad when the time comes.
Chad admits to André that he has developed feelings for Gabi Hernandez, but he feels guilty about it. André tells Chad he still loves Abby, and advises Chad to fire Gabi to put some distance between them. André goes over to Jennifer's to give a statement about Stefano's murder. As Jen gets André some water, he notices Jen seems to have company. André goes to steal a fork, but then sees someone running. André tells Jen to forget the water and says he has something he needs to do.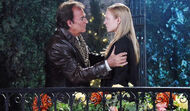 André heads Abby off, and tells her the time has come for her to reveal herself to Chad. Abby believes Chad is moving on with Gabi, but André says it is only because he thinks Abby is dead. André goes to take Abby to the mansion, but they see Chad. Abby tries to run, but André stops her and tells her it is fate. Abby goes to approach Chad, but then runs away when she sees Gabi. André realizes Abby needs more time and hands her a untraceable cell phone, so she can call him whenever she needs to.
André tries to get Gabi to quit DiMera Enterprises, but it backfires when Chad realizes what André was up to. André was annoyed by Chad and Gabi getting closer and kept trying to convince Abby to reveal herself. During that time, André learned Stefano had been ill and wanted Hope to kill him, but André still maintained Hope deserved to pay for killing Stefano. André approached Chad and asked him for help in finishing this new technology that can find anyone in the world, which is how he found Clyde and Orpheus. Chad agreed to help André
Abby finally decided to reveal herself to Chad, but she and André caught Chad and Gabi in a passionate kiss. Abby ran off, and Chad was furious at André for barging in on them. André left the mansion and found Abby in the park. Abby was determined that leaving Salem was the best option for everyone, but André had had enough, and told Abby that if she won't tell Chad she is alive, then he will. Abby, in turn, threatened to tell Chad about André's involvement in her fake death if he exposed her.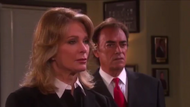 Kate accuses André of stealing money from the DiMera coffers, but André claimed he was innocent. Later, André was called to the Salem PD by Rafe, who asked to exhume Stefano's body, since they believe he could still be alive. André was incredulous that the Salem PD would come to him for help after being apart of framing him for Stefano's murder, but eventually agreed to the request convinced it was Stefano's body, but it is revealed that the body that was buried in Stefano's grave isn't him and so it is very likely that the Phoenix is still very much alive.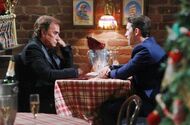 Chad calls André to the Brady Pub on New's Year Eve. André is happy Chad wants to ring in the New Year with him, but Chad blasts him for knowing Abby was still alive. André muses that Abby sold him out, and defends his actions as helping both Chad and Abby. André says he cares about them both, and encourages Chad to forgive Abby. Chad asks André why he should ever trust him again, and André tells him Stefano is most likely alive since the body buried in the grave doesn't match his DNA.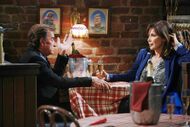 After Chad leaves, Kate arrives and tells André that she has figured out that Eduardo has stolen the microchips. André muses that this could put a damper on her relationship with Eduardo, and asks Kate to steal back the microchips for him. Kate is hesitant to betray Eduardo, but André makes a subtle threat against Eduardo's life to motivate her.
André goes to see Chad and runs into Abby. He gets an update from Abby on how her reunion with Chad is going. After Abby leaves André alone, he muses over how Stefano betrayed him, while staring at the king chess piece.
"How can you be so cold? I came back to help you, a tremendous risk, because I love you. Because I thought you loved me, but you let me go to prison for your murder, and you let me grief for you, and so did Chad! Why!? So, you could play your games. Well, I am finished playing by your rules father!""
-André's feelings on Stefano faking his death
André finally catches Chad, and wants to talk strategy on how to protect DiMera Enterprises from any attempts Stefano may make to sabotage it. Chad blows André off since he and Abby have planned a date. André is ecstatic that Chad and Abby are reconnecting, but Chad won't tell André anything, and accuses André of using Abby. Andre admits that he was using her at first, but as he watched all over all those months, he began to care about her.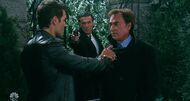 André was later confronted and held at gun point by Dario Hernandez. André wasn't afraid of his threats as Dario explained he wanted the stolen technology whom he and his father, Eduardo, believe Kate and André had taken the microchips back. Intrigued, André kept going deeper with Dario to see what else he knew, André claimed he had no idea where the chips are. In an instant André's bodyguard, Leon, arrived and held Dario at gun point. Dario put his gun down and André left the scene with Leon. He went to meet up with Kate to inform her about his meeting with Dario, and she revealed she had not taken the chips.
Shocked, André and Kate realized it was Deimos, who had stolen the microchips from the Hernandez family. André confronted Deimos at the Kiriakis Mansion, and André warned him as to how far he is willing to go to get the microchips back. The two exchange threats to each other, Sonny arrives to end the ordeal but with failure. Chad later arrives to take his brother home.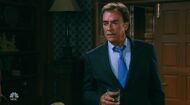 When they returned home, André promised Chad that he will get the chips back from Deimos. He arranged for one of Titan's cargo ships to be sabotaged and in the process all of the cargo had been lost.
André and Kate came over to talk strategy, but Chad and Abby were ready to go on a date. Chad lectured André on sabotaging the Kiriakis shipments and warned him he would fire him if he ever did something like that again. After Chad and Abby left, Kate and André argued over who would be better for Chad. Kate supported Gabi being with Chad while André continued to support Chad and Abby's relationship. André also called Kate out on blaming him for her relationship with Eduardo being ruined. Kate says she does blame André and his device.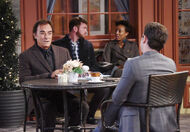 André finds Chad at Mandalay. He tells his brother that Gabi and Abby are hanging out and that he and Abigail are on track. André's glad to hear. They get down to business. Chad's contact at Titan says tonight there's another shipment - something to do with the Orwell. They'll intercept. André gloats. Pier 119 at 10:00 PM. Chad says, "No bloodshed." They'll seize the ship quickly. André is proud of the way his brother is running the company and proud to be working with him. "And I'm proud that you are my brother," he says.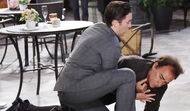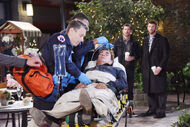 Later Andre takes a drink of champagne and drops it, then undoes his tie, gasping. Chad goes to him and he falls to the ground, poisoned. Chad tends to him, calling for help. Paramedics arrive and take him to the hospital.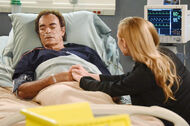 Andre is wheeled in with Chad following. The doctor's confirm Andre was likely poisoned, and pump his stomach. Abby visits Andre, and tells him that she knows he has done some terrible things to people she cares about, but she also knows he has a big heart, and tells him that she and Chad need him. Abby's words cause Andre to come to, and he asks about Chad. Abby says Chad is on edge, and she is worried about him. Andre reassure she her that Chad is smart and he will be fine. J.J. questions Andre about what happens, and Andre lied and says he must have been allergic to something he ate. J.J. tells Andre that Dario was also attacked, and asks if he wants to tell him that was a coincidence. Later, Kate and Eduardo come in to talk to Andre, and Andre asks about Dario. Deimos enters the room and reveals that he has kidnapped Chad and Abby. Eduardo and Andre are both ready to rip Deimos apart, but he demands they turn over the key to him in forty-eight hours, or they will never see Chad and Abby alive again. They tell Deimos they don't know what he is talking about, but Deimos doesn't believe them.
After recovering from the hospital, Andre goes to find Eduardo and make an alliance with him to rescue Chad and Gabi. Kate gets in touch with Sonny to ask for his help in talking to Deimos. While she is talking to Sonny, Andre points out that they need to make sure Deimos keeps his words and returns Chad and Gabi safely. Andre suggests they kidnap Sonny. Eduardo worried how Kate will react, and Andre suggests she doesn't have to know, so Eduardo agrees. Kate informs Andre that they had found and captured Stefano, but he escaped. Andre is still annoyed that Hope could get away with framing him for Stefano's murder.
When Andre finds out that Hope has been cleared of all charges, he threatens to expose Rafe and Roman's role in the cover up. Hope reveals to Andre that she knows about how he pretends to be Alfonso Clotetz, conned Hattie Adams, and embezzled from the company she worked at. She tells Andre that she can send him back to prison if he attempts to press charges against Rafe and Roman, or she can give the police just enough to clear Hattie; Andre agrees to Hope's terms.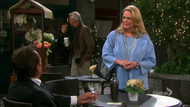 Anna shows up in Salem, and confronts Andre about him and Stefano being alive while good men like Tony are dead. She plops the martini shaker, that has Tony's ashes in it, in front of Andre. Andre has Anna sit down and calm down. She tells Andre how she shot at Stefano and missed twice. Andre sneers that Stefano always has a way of surviving, and hopes he inherited the trait.
He asks Anna to put the martini shaker away. Anna asks if it bothers him, and Andre says that most people don't think funeral urns make good center pieces. Anna smirks that that's not what's bothering Andre. She says it bothers Andre that he's alive, and Tony is dead. She asks Andre if he will honor Tony's memory with his life. Andre says he thinks Tony would approve with how he is handling family matters.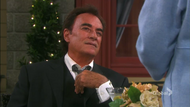 Anna says she hopes that is true, and says that Andre has always had Tony's face, but she has never had his heart. Andre says that he may not keep Tony's ashes in a furnace, but he always keeps Tony close to him in his heart.
Andre received a phone call from one of his men, informing him that Sonny has returned, so he ordered his man to grab him. Once Sonny was captured, Andre and Eduardo phoned Deimos, and told him that they need to meet. Andre and Eduardo arrived at the Kiriakis mansion, and Jen was brought in by a goon. The three men wanted to know about the key, and where it was. Suddenly, Drew Donovan showed up to turn himself in because he was the key. Deimos handed Drew the Orwell device, but Drew destroyed the data by implanting a virus. Roman soon turned up for questioning and brought the feuding trio in for questioning. They denied everything, but vowed to each other that their war was not over.
Andre was there with Chad when he woke up. He expressed joy that Chad was alright, and told him that Abigail was with him all night. Andre says he finally told her to go home and take care of Thomas. Andre informs Chad that Stefano was found in Prague, but had escaped. Chad asks Andre about Hope being free, and Andre says the hearing is today. Chad says that Hope has suffered enough, and Andre mutters "maybe". Andre meets with Melissa Trask to discuss Hope's case, and has her drop all of the charges against Hope because the family wants to move on and put it all behind them.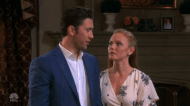 Chad and Abby invite Andre and Kate to live in the DiMera mansion. Andre accepts without hesitation, adding that Kate has been gracious, but the mansion has always been his home. Later, Andre is with Chad and Abby in the square where Chad and Abby tell him about their plan to bring honor to the DiMera name. Suddenly, Gabi and her daughter,
Arianna Horton
, approach Chad. Abby leaves, and Andre follows her. Andre congratulates Abby for winning, but Abby says she was never in competition with Gabi.
Later, Andre and Abby watch as Chad and Gabi are on stage with Arianna. Chad is reading to Arianna, and Abby looks upset. Andre tells Abby she has to find a way to keep Chad and Gabi apart permanently. Chad has Andre help him find out how to sabotage Deimos' art smuggling ring. Chad wants to return the pieces to their rightful places. Andre suggests they keep them and sell them for a hefty price. Andre immediately backtracks when he sees Chad's reaction to his suggestion, and does what his little brother tells him to do. After Deimos retaliates and both Gabi and Abby are poisoned,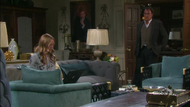 Andre visits Gabi in the hospital, and asks her to leave Chad and Gabi alone. Gabi calls Andre a sad pathetic little man. Andre laughs off the insult, saying it may be true, but adds that he is loyal to his family. Gabi says she won't come between Chad and Abby, and demands that Andre leave her alone. Andre comes to the mansion amen is surprised when Abby tells him that Chad went to see Gabi. Andre worries that Gabi will try to convince Chad to leave Abby, but Abby laughs off Andre's concern.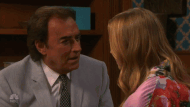 On the day of Chad and Gabi's vow renewal ceremony, Abby shows Andre Chad's yearbook that reveals Gabi taught Chad how to play baseball. Abby feels that Chad saved her first because he knew Gabi could catch the vial, and not because he loved her more. Andre tries to quell Abby's fears, and says that she changed him by showing devotion to her husband.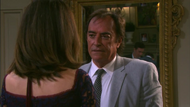 Andre walks in as Kate is about to say something, he so he pulls her aside, and subtly threatens her to keep quiet about any objections she may have. Andre, Kate, and Jennifer sit on the sofa as Chad and Abby start to renew their vows, but the. Abby tells Chad she can't be his wife anymore, and Kate leads a stunned Andre out of the room after they ask to be alone. Kate and Andre argue about Abby and Gabi, and which one is right for Chad. Kate says that Gabi is strong, and Andre notes that Abby is strong as well since she was willing to give up Chad once already. Andre says Gabi is a lot like Kate, and says Kate is needy and narcissistic. He also taunts Kate about her past as a prostitute.
Furious, Kate throws her drink in Andre's face, and gets up to leave. Andre grabs Kate and pulls her into a kiss, causing Kate to slap Andre. Andre apologizes for calling Kate a prostitute, but meant what he said when he said she was narcissistic. He adds that it's part of her charm, which flatters Kate. Kate says she and Andre don't have any friends, so they are stuck with each other. Andre suggests ordering another round of drinks, and an ice pack for his face.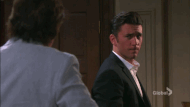 When Andre returns to the mansion, Chad says Abby left him. Andre tells Chad to win her back, but Chad doubts he can. Andre tells him he is a DiMera, and to to after what he wants. Chad hugs Andre and leaves the room. Andre encounters Chad and Hope in Greece. He found out Chad wanted to acquire a cursed amulet that Stefano had previously tried to acquire, and attempts over talk Chad out of it. He explains that Stefano sent his man to get it, but cancelled the transaction after the man was involved in a boating accident that left him paralyzed.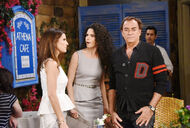 Andre ordered Hope to arrest Chad since the transaction would be illegal, and told Chad this was for his own good. Chad pinched the rear of a woman by Andre, and the woman believed Andre had pinched her butt. Chad slipped away while the woman argued with Andre. Hope got involved, and the woman asked if Hope was Andre's wife. Hope balked at the idea while Andre snickered. The woman ordered Hope to arrest Andre, and Hope said she would love to, but they soon realized Chad was gone. They went to Chad's hotel room where Andre yelled at Chad for almost getting him arrested, even though he wasn't trying to get Chad arrested. Chad said he cancelled the transaction, and Andre left Athens, unaware that Chad had lied to him.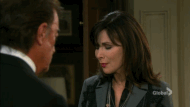 Andre returns to town, annoyed with Kate for encouraging Chad to pursue the amulet. He and Kate also bicker about Abby and Gabi, and which one is right for Chad. They finally agree that they both want Chad to be happy, and make sure they are still on for their movie date. Andre and Kate are devastated when they learn the plane Chad was on has disappeared. André comforts Kate and assures her they will find Chad. They also learn that the board is ready to dismantle DiMera because they think André is too unstable to run the company, and they will only let a DiMera run the company. Kate proposes she and André get married, so she can become a legal DiMera, and take over as CEO until Chad gets back.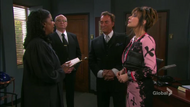 After he sleeps on it and considering all other options, Andre agrees to marry Kate. With Harold as their witness, André and Kate head to the courthouse to get married. Kate's friend Judge Duncan marries them, and André and Kate later toast to their union as a shocked Justin overhears them and laments that it is the end of the world while André assures him this is just the beginning.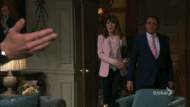 Kate and André were relieved when they saw Chad and Gabi in the DiMera mansion. After greeting Chad, André and Kate announced their marriage and told Chad why they did it. Chad told Kate that the board will expect her to stay married for quite some time, and he and Gabi questioned Kate's decision, much to André's dismay. Chad found out he couldn't become CEO for six months, and said he would be watching André because even though he loved him, he didn't trust him. Chad thanked André and Andre said that, unlike past DiMera's, they would stick together.
André ran into Gabi in the hall where he told her that he wants Chad to be happy, but told her to watch herself since he didn't think she was right for Chad. Gabi told André that she doesn't care what he thinks, and that she and Chad are happy together, before heading off to check on Ari. Kate also warned André that targeting Gabi is a move against both her and Chad.
After Kate left, André vowed that it wasn't over, and raises his glass glanced at Stefano's portrait on the wall. On July 7, André and Kate were having drinks together as they toasted to Deimos' death, and discussed how to celebrate. André observed how well they worked as a married couple, and Kate said she has always liked marriage, but hasn't picked the right husbands. André said she looks better as Mrs. André DiMera, rather than Widow Kiriakis, but Kate said she could have inherited a lot of money.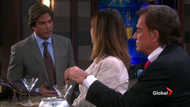 Kate saw Lucas, and knew she'd have to tell him she got married to André. Lucas has already found out from Austin, and was shocked that she would marry André. Kate said it was a business decision, and they could get divorced in six months. André offered to order Lucas a drink, and mockingly said he was acting just like Lucas' daddy. A furious Lucas stormed off after saying he could have given Kate away at her wedding permanently. After Lucas left, André noted Lucas was upset, and told Kate he could take Lucas camping, and then take him fishing, and then drown him, and then they would be one big happy family.
Kate was more concerned with looking good for the newlyweds shoot. At the shoot, André was directed to read the paper, while Kate would pour him some coffee. Kate decided she would read the paper for the shoot as well, and the interviewer observed they weren't a conventional married couple, but André and Kate convinced her enough and she snapped at a photo of them together.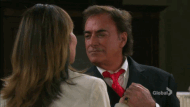 After the interview was over, André put in some music, and pulled Kate into a dance while Kate tried to assert her dominance over André Abby phones André and asks for his help in finding out what Dario is up to. André calls Theo, and has him help Abby hack into Dario's laptop. On July 20, André stares at Stefano's portrait as he tells Thomas about his grandfather. Thomas has the king chess piece, and André picks it up, wondering to himself whether or not he will ever see Stefano again. André apologizes to his nephew, and Kate assumes it was for being so vulnerable. Kate quips that she didn't know one of André's skills was babysitting. André tells Kate the nanny had an emergency, and says it is never too early to educate the next generation of DiMera's. Kate tells André they know who has been stealing from Countess Wilhelmina, but Thomas starts crying for food.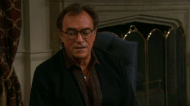 André says he tried to feed Thomas, so Kate offers to try. André tries to interrogate Kate, and makes the mistake of calling her "women". Furious, Kate tells André that as long as they are married, he will treat her with respect, and throws a spoonful of food at André. André takes the bowl and starts bragging about the applesauce Thomas was eating, and asks if Kate would like to try some. Kate declines, saying she already had breakfast. André says there is always room for applesauce, and Kate turns around and sees André smiling, as he is mixing up the applesauce. Kate realizes what André is about to do, and warns him not to, but André says he doesn't care, and throws a spoonful on Kate's blouse. Kate tells André he will regret that as he laughs at her. Kate starts chasing André around the room when Abby shows up.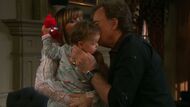 Kate takes Thomas up for his nap, and André kisses his nephew goodnight. Abby says she confronted Dario with what she knows, but Dario has something that could send Chad to prison for the rest of his live. Kate is shocked to hear it, and Abby tells them that Dario has a photo of Chad standing over Deimos' body and wiping his prints off the knife used to kill Deimos. Kate tells Abby how Dario deceived her into marriage, and Abby was shocked. However, Theo was unable to delete the photo when Abe seized his laptop. After talking to Abby, André called Abe over, and attempted to get Abe to give Theo back his laptop. He was even willing to sacrifice Theo's employment, but Chad talked to Abe and promised Theo wouldn't do anything illegal, so Abe eventually gave Theo back his laptop, so Theo could delete the photo.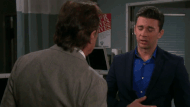 André was horrified when Abby was hit by a car. He showed up at the hospital and took Chad aside to explain how Dario was blackmailing Abby to leave town with him because of that incriminating photo he had. André told Chad how Abby went to him for help, and they got Theo to delete the photo. Chad is dismayed that they got Theo involved, but cried to Andre about how he treated Abby.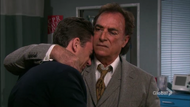 Chad broke down and André hugged him as Chad cried on his shoulder. Chad told André he had to turn himself in since Sonny was sitting in jail, believing he had killed Deimos. André told Chad there was no reason to since there is no evidence against him, but Chad said he wanted Thomas to grow up, knowing his father did the right thing. After Chad left, Gabi approached André and demanded to know what he and Chad were talking about.
André asked Gabi to help him protect Chad by convincing him to not turn himself into the police. Despite Andre's best efforts, Chad still turned himself in. On August 14, Kate discovered this and blasted André for failing to keep Chad safe, and telling him about the photo. André said that Chad remembered he didn't kill Deimos, so he could get the confession thrown out. Kate was worried about how the confession could affect DiMera's Bottom line. André offered to talk to the board, but Kate reminded him that the board doesn't trust him. André got tired of Kate's attitude, and reminded her that he was a DiMera, and once he divorced Kate, she would no longer have any power. Kate said André was a DiMera, but he is not his father's son because Stefano wouldn't make idle threats. André laughed that he wouldn't either. Andre reminded Kate that she had committed fraud by marrying him and the board could press charges if the truth was revealed.
Kate backtracked and apologized for her attitude. Kate decided she would talk to the board while André worked on getting Chad out of prison. However, André came back into the room and heard Kate badmouthing him to
Wei Shin
, a member of the board. André was all set to show up at Chad's hearing to support him, but Kate reminded him it wouldn't be a good idea due to people's opinion of him. Kate said she has Chad and DiMera Enterprises best interests at heart. André told Kate he overheard what she said to Mr. Shin, and Kate said Shin was pressuring her, so she said André couldn't stop Chad from turning himself in. Kate said she had to take a conference call and left after again telling André not to go to the courthouse. André mused that Kate should enjoy her power trip since it will end sooner than she thinks. André goes to visit Abby and walks in on Abby and Julie talking about Abe's arrest. André sneers about Abe's arrest, and Julie reminds André that he was the criminal, not Abe. Julie called André a lunatic out to ruin people's lives. André quips back that Julie is the queen of hypocrisy. After Julie left, Abby told André Julie shouldn't have attacked his mental health like that. André smiled and admitted he doesn't know what he would do without Abby. Abby jokingly asks André not to start getting all sentimental. They laugh about it and Abby says his secret is safe with her. They talk about Chad's hearing and why André isn't there. Chad walked in a free man, to André's and Abby's delight. Chad says he hopes he can get the company back from Kate, and André says he'll make sure Kate steps down.
André leaves the hospital and went to the Brady Pub where he saw Kate and Roman kissing and leaves without saying a word. André asks Kate how her morning was when she returns to the mansion. Kate says she had a lot of meetings and leaves after saying she has a lot on her mind while André humors her. André sneaks up on Kate after she finishes a call with Shin. Kate can tell Andre has something he wants to say, and Andre says he saw her kissing Roman. Kate accuses André of spying on her, but André says he just went to the pub for breakfast and saw it. Kate says Roman kissed her and it meant nothing. André asks Kate what the board would think about her cheating. Kate tells André he has no proof. Chad comes into the room and says he and Abby are getting remarried. André is happy to hear that, but Kate worries about Gabi. André tells Kate that Chad and Abby belong together, and then leaves the room after saying he is going to watch a movie. After the movie, André tells Kate he wants an equal partnership and requests to become Co-CEO. Kate reminds André that the board don't trust him. André asks if Kate will honor his request if he got a psychiatrist to certify his sanity. Kate snarked that André was certifiable alright.
After she left, André spoke to Stefano's portrait and said he has tried to be kind to Kate in deference to him and the affection she showes for Chad, but she has pushed him too far.
Andre gets a certificate proving his sanity, but Kate tells him that the psychiatrist he saw got her degree online, and the board isn't going to take it seriously. Andre runs into who he thinks is Marlena, but it is really a vengeful Hattie Adams, pretending to be Marlena. Hattie keeps up appearance by telling Andre that she is glad Chad was found innocent of murder since he isn't a killer like the rest of them. Andre asks "Marlena" to help verify his sanity, and Hattie refuses to help Andre using how he hurt Marlena in the past to mask how he hurt her. Andre admits he hurt her and a lot of other people, but says he was emotionally unstable. Hattie decides to hear Andre out, and he tells her how he is being forced out of DiMera Enterprises because the board thinks he is a lunatic. Andre says he just needs a clean bill of health from a psychiatrist like Marlena. Hattie asks Andre why she would help him, and Andre admits he doesn't like asking for help, but Kate is forcing him out.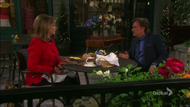 Hattie asks why he married her, and Andre says it was a business arrangement before saying Kate was having an affair with Roman, which shocks and dismays Hattie because she likes Roman. Hattie agrees to help Andre, saying she doesn't like that Kate is playing Roman and asks Andre to make an appointment with "her" office. At their appointment, Hattie starts off asking Andre why he hates woman. Andre says he loves and respects woman, but Hattie continues grilling him, and starts asking Andre personal questions about why he did what he did to her. Andre starts to get suspicion, and Hattie says she won't sign the certificate until he answers her question. Andre says says it was business and not personal, which shocks Hattie because of what his actions cost her.
Andre starts to become irritated with the way Hattie is judging him, suggests maybe seeing another psychiatrist, but Hattie says that her word would have more weight because of their past, so Andre decides to stay, but refuses to talk about Hattie. Hattie asks Andre about his relationship with his mother, and Andre says it started with his traumatic childhood, Hattie decides to end the session, and Andre laughs that she didn't believe a word of that. "Marlena" says she isn't as gullible as Hattie, and Andre asks her to sign the certificate, so he can leave. Hattie says she has to review her notes and that she will give Andre a call. Andre walks away, satisfied.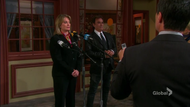 After "Marlena" tells Andre he passed his psych evaluation test, Andre decides to hold a press conference, and have the board of director, and Kate and Roman present. Andre publicly outs Kate and Roman's alleged affair while announcing he will take over as CEO. Andre then turns the mic over to "Marlena", hoping she will say he is sane. Instead, Hattie declares Andre mentally incompetent and says he is a sociopath, who should be institutionalized. She brings up Andre's past as a murderer, and Andre says he was pardoned after he got help. "Marlena" says she has realized Andre is unstable again.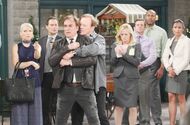 Furious, Andre goes to strike the mic, but Roman grabs Andre and tells him to calm down. Two orderlies arrive to take Andre away. As he struggles, Andre pleads with Kate to help him, but Kate says Andre is a disgrace, and Andre is dragged away while vowing revenge on "Marlena".
At Bayview sanitarium, Andre is restrained and placed in the waiting room. He is shocked to see John and Marlena there. At first, Andre thinks it is Hattie playing mind games with him to get a reaction out of him and make him seem crazy, but Marlena tells him that Hattie has been impersonating her for weeks and had them all committed.
After realizing the truth, Andre tries desperately to convince the orderlies that this is a mistake, and that they have to let them go since Hattie admitted them. The orderlies refuse to listen, and eventually take a furious Andre away. They place Andre in a straitjacket and lock him in a padded room while Andre vows to sue the institution, and swears he'll get out.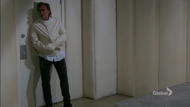 Andre didn't have to wait long and was soon rescued alongside John and Marlena when Roman and Paul figured where they were being held. Roman also got Andre released, who bitterly vowed revenge against Hattie. Roman advised Andre to let Hattie go after putting her in prison for years, and said she will have a lot to deal with, and so will Andre for publicly humiliating Kate.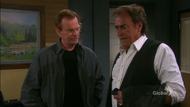 Andre returned to the mansion as Kate was in the middle of telling Chad that Andre was going to betray him. The next day, Chad accused Andre of attempting to sabotage him. Andre told Chad he resented Chad questioning his loyalty when he kept the company float. Chad snapped that he tried to push Kate out, and put the company in danger with his stunt. Andre snapped that Chad also put the company in danger when he chose to pursue the amulet against Andre's warning. Abby got in between them, and told them that's what's done is done and now they have to figure out how to save the company. Kate and Andre started arguing about her kiss with Roman and how he publicly humiliated. Kate insulted Andre's ability to run the company, enraging him.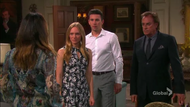 Abby got in between them and told Andre and Kate that Chad appreciates what they did to help save DiMera, and Chad agreed. Andre and Kate reflected on their decision to marry and save the company, and are thankful that their six month limit is almost up, so Chad can take the reigns again. Abby convinces them all to forget about yesterday and focus on saving the company, so Andre and Kate get to work. Andre offered to throw Chad a bachelor party, and Chad hesitantly accepted, grateful that Andre wanted to do something nice. Theo, Justin, and Sonny attended the bachelor party where Andre has a feast of roast duck prepared and starts the evening off with some drinks to toast to Chad, Abby, Sonny, and Paul. He talks about the history of bachelor parties and the ancestors of the Kiriakis and DiMera families. Justin says there should be no business talk, and Andre agrees that it is a night of celebration. He gives them bags with scarves and says male models wear them.
Andre then wants to play bridge as a party game, but Chad notes that the guys don't want to learn a new game. Andre suggests watching DiMera home movies. When he comes back, Chad says that Sonny misses Paul and is craving some chicken wings, so say they are going to crash the Brady Pub party, and asks Andre to come. Andre declines, wanting to eat the duck. Chad thanks Andre and kisses him on the cheek. As Andre cleans up, he looks at Stefano's portrait, and says he would be happy that Chad is marrying the woman of his dreams, but wonders why Stefano isn't there to see it. Andre adds that it doesn't matter because he is here, and he will look always look after Chad. On the day of the wedding, Andre gifted Chad his favorite watch and told him he wants him to have it as a token of the time they have spent together. After Chad leaves, Andre and Kate set new rules for their marriage and reaffirm the previously set rules.
Afterwards, they head to the church where Kate expresses disappointment that Lucas isn't there. Andre says he is sure he wouldn't miss his niece's wedding. Kate tells Andre that Lucas is drinking again, and Andre says he is sorry hear that. Andre gets up to say a few words. He says Chad and Abby's love has made him a better man, and wishes both couples happiness. The wedding is interrupted by Ben Weston, who Abby socks in the jaw. Chad goes to attack Ben, and Andre holds him back, saying he'll go to prison if he hurts Ben. Ben tells Andre he has to pay him back for what he did to his father. Ben announced that Will is alive, which enrages Kate. After Ben is hauled away, Chad and Abby start reciting their vows, but Sonny leaves. Chad and Abby decide to postpone their wedding as a result.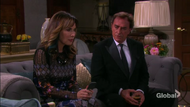 Back at the mansion, Andre attempts to help Kate by letting her talk through her feelings with him about Will and Lucas. He decides to get her a drink, and Kate worries how Lucas react when he hears what Ben says. Kate goes to call him, but Andre suggests she get more information first. Kate worries where Lucas is, and Andre offers to have some of their men track him down. Kate is greatful to Andre, and notes that Chad and Abby's love really has changed him.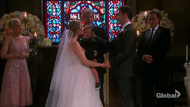 Andre returned to the church to find out from Jennifer if the wedding was still happening. Jennifer said they wanted to wait and talk to Paul and Sonny first. She thanked Andre for being there for Abby, and Andre said he can see how good for Chad she is, and he is glad they found their way back together. Jennifer asks if he thinks Kate will ever come around, and Andre says she already is, but adds that that she is just as worried about Lucas as Jennifer is. Andre asks if she had heard from Lucas, and Jennifer says she hasn't. Jennifer worries how Lucas will react if he hears what Ben said about Will being alive. Andre asks if they should contact Lucas, and Jennifer says they shouldn't, but thanks Andre for asking. Chad and Abby come back and say that Sonny said they should get married, and they decided to, but they don't want to call the wedding guests back or Justin, since Sonny isn't getting married. Andre searches for a list of ministers, determined to get Chad and Abby married even if he has to do it himself, which Chad jokingly asks Andre not to go there. Father Louis comes in, and agreed to marry them with Andre and Jennifer as witnesses.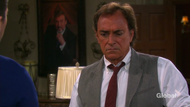 Andre was shocked when Chad confronted him about what he did to Hattie. Andre defended his actions, saying that he did it for the company. Chad informed Andre that the board wanted him to resign, So Andre suggested that he visit Hattie and issue an apology with the press present. He also added that he will do a good deed. Sonny walked in at that moment and asked for Andre's help in tracking down Dr. Rolf. Andre said he had no idea where Rolf was, but agreed to see what he could do to help find him. Andre had second thoughts about helping to find Rolf when he realized he would be helping Sami, who had recently returned to Salem, and even told Chad he doesn't care about his public image if it is means helping Sami, though he was ultimately persuaded to help by Abby.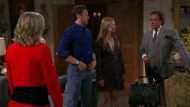 Andre got in contact with Rolf and convinced him that Stefano wanted him to come to Salem. Andre planned to show up at the Inn and not let Rolf out of his site until he knows whether or not Will is alive. Kate thinks that's bad idea, and could further damage Andre's image if he is seen with Rolf. She tells Andre to go to Hope, so Andre reluctantly does after making sure Kate is comfortable with the fact that if the police mess up, she may never know what happened to Will. Andre tells Hope when Rolf is supposed to be at the Inn, and gives her a envelope with the Phoenix emblem, saying to give Roman lf that when she sees him.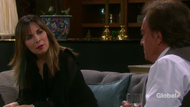 Andre returns when Sami is at the mansion, and she asks him for an update. Andre tells Sami that he placed the matter in Hope's hands, but Sami doesn't think Hope could get Rolf to talk, and asks Andre where to find Rolf. Andre tells her, and Sami rushes off. Kate says she is surprised Andre told Sami. Andre said he did it to get her to stop screaming like a banshee. Kate asked Andre to easy on Sami since she lost both EJ and Will, but Andre says it is unsettling to see her and Sami getting along. Kate says she is older and wiser, and Andre laughs that she is mellowing since she got him to go to the police. Kate is anxious for information about Will, so Andre asks Kate to tell him about Will. Kate tells Andre about how Will brightened her day after Victor ruined her life, and Kate was forced to work at a diner. Sami had brought Will to the dinner to gloat, since she had forbidden Kate to see Will, but Will snuck away to tell Kate that he still loved her.
Kate says she doesn't think she could survive losing Will, but Andre said he would see to it that she will be alright. Kate apologizes for spilling her guts, but Andre jokes that he's heard that's what husbands are for. Kate told Andre the lead on Will turned out to be a dead end, and that Will really is gone. Andre attempted to comfort Kate, but she pulled away from him. Andre wondered what had changed, and Kate said she was just going through a lot. Andre later learned that Kate suspected him in sabotaging DiMera, but he managed to convince Chad that he was innocent.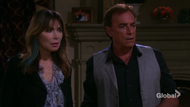 When Theo was shot while trying to break into a building, Chad accused Andre of putting Theo up to it, and continued to question it.
Eli Grant
stopped by the mansion, and revealed that Andre had left several messages on Theo's phone. In the messages, Andre hand asked Theo to help him save DiMera, and after Eli left, Chad told Andre he was kicking him out of the mansion just as Kate and Abby walked in. Abby tried to get Chad to reconsider, but Andre was fine with leaving the mansion since he knew he wasn't wanted there. After Chad and Abby leave the room, Andre confides his frustrations that Chad thinks Andre would put Theo in danger. Kate cries to Andre that's it's her fault. Andre wonders what she means by that, and Kate says it's her fault that Theo for shot. Andre refuses to believe it because that would mean Kate has been lying.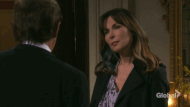 Kate says she has, and explains to Andre that she had Theo working to find it, who had been sabotaging DiMera. Andre wonders why Kate didn't rely on their IT team, and instead put his nephew in danger. Kate says she didn't trust the IT team because they answer to Andre, and she thought he was behind the sabotaging DiMera. Kate says she sent a message to Theo to not break into the warehouse when she realized that if Andre wasn't behind it, then Theo could run into someone dangerous, but Theo didn't get in time and was shot anyways. Andre starts to head towards to the bedroom to expose Kate, and she begs him not to. Andre snaps at Kate for letting him take the blame for Theo's shooting, and Kate tearfully apologizes, saying she was afraid of going to prison. When Andre mentions that the police have his messages, he realizes that if Kate left Theo a message, why do they only know about the ones Andre left Theo. Kate admits she got a hold of Theo's phone and erased her message. Andre snaps that she didn't think to erase his, and Kate says she was in a rush. She asks Andre what he is going to do, but then Chad and Abby come downstairs, and Chad tells Andre he doesn't want him to leave. Kate says she thinks Andre isn't behind the sabotage. Chad asks Kate if that means she knows who is.
Kate goes to explain about her part in Theo's shooting, and Andre says they don't know, but they will find out. He thanks Abby for having his back, and after Chad and Abby leave, Andre admits he doesn't want to see Kate go to prison for this. Andre suggests they work together to find out who is sabotaging DiMera. Kate tells Andre she probably wouldn't have stuck up for him like he had for her. Andre says he knows, and thanks Kate for her honesty. Andre and Kate discussed that Tripp was the only other person, who knew Kate's sextet. Steve and Kayla showed up at the mansion where they blasted Kate for blackmailing Tripp into keeping the secret that she shot Theo. Kate defends her actions and they leave. However, Steve eventually manages to get to Kate to out herself to Chad. Andre encourages Kate to go through with her offer to Gabi, so Chad will see what an asset she is to the company. Kate manages to close the deal with Gabi, despite
Eve Kiriakis
's last ditch attempt to close the deal for TITAN.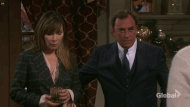 Andre later convinced Chad to keep Kate on at DiMera with the stipulation that if she messes up, he will kick them both out of the mansion. Kate expresses her gratitude towards Andre for having her back, even though she has never had his, but vows that she will change that. When Andre and Kate learned Theo had come out of his coma, they both worried about what they would mean for Kate. Abby found Andre alone, and asked where Kate went. Andre said she went to the hospital to see Theo, and Abby said that Andre should have stop her. Abby observed that Andre was defending Kate when he should be mad that she tried to pin the blame on him for Theo's shooting.
Andre said he admired Kate for her strength, but Abby pushed harder, and as Andre started to gush about Kate, Abby realized Andre had fallen in love with Kate. Andre nervously pulled at his tie as he muttered "Oh God help me!" Abby encouraged Andre to confess his feelings to Kate, but Andre worried she wouldn't return them or that she would only say it out of gratitude. Abby suggested Andre bring Kate to her and Chad's New Years Eve Party, assuring him that she will convince Chad to let Kate be there. She suggested Andre kids Kate at Midnight to see if there is a spark there. Andre finds out from Kate that she admitted to Abe that she had Theo break into the building. Andre invited Kate to Chad and Abby's New Years Eve party, and Kate asked Andre if he would be embraced that she would be dragged off in handcuffs. Andre laughed that at least Kate would go out with a bang. Kate admits he is right and resigns herself and accepts Andre's invite. Abe stops by and tells Kate he won't turn her in, but Theo can't work for DiMera anymore, and Kate and Andre agree to Abe's request. at the party, Andre and Chad Agree to a new beginning with Chad vowing to deal with whoever is sabotaging DiMera personally when they are caught. Brady shows up uninvited and Andre demands that he leave, so Brady leaves after some resistance.
At midnight, Andre pulls Kate into a kiss, but the party is soon interrupted by the arrival of Vivian Alamain. Vivian announces that she has brought along someone, who has DiMera blood running through their veins. She announces the arrivals of Stefano DiMera, but instead another man walks in, claiming to be Stefan O. DiMera. Stefan is supposedly Stefano and Vivian's son, conceived in 1985 when Stefano, posing as Rudolpho Meradi seduced her for her necklace. Stefan's existence was hidden by Ivan Marias until about a year ago when Stefan found out Vivian was his mother. Stefan handed Kate, Andre, and Chad envelopes: announcing that the board has made him CEO before he and Vivian toasted and then left. Kate, Chad, and Abby demanded that Stefan undergo another DNA test. Vivian, Kate, and Andre all went to the hospital. Andre went with Vivian to the lab while Kate "stood guard" In case one of Vivian's men was lurking around. They all returned to the mansion where Andre confirmed that Stefan was Stefano's son. Stefan said he wanted everyone to continue in the roles they held before he arrived, but Chad quit in defiance and stormed out. Abby went after him, and Kate and Andre agreed to stay on as the heads of Countess Wilhelmina.
Once Andre and Kate are alone, he confesses his feelings for Kate to her. Kate is surprised, and Andre says he wants their marriage to be real. Kate says she is grateful towards Andre, but she has to see if her feelings for him are real.Andre and Kate sit down, and Andre confesses his feelings for Kate to her. Kate is surprised, and Andre says he wants their marriage to be real. Kate says she is grateful towards Andre, but she has to see if her feelings for him are real.
After Kate left, Vivian caught Andre talking to Stefano's portrait. Vivian told Andre talking to a portrait is a sign of mental illness, and Andre snapped at her. Vivian told Andre to drop the act, and says that they are alone. Andre asks if he is sure, and Vivian tells him their partnership is going well. Andre worries how Kate and Chad would react if they found out he gave Vivian and Stefan inside information to take over DiMera. Andre wants to be CEO of DiMera Enterprises, but since the board doesn't trust him, he hopes to be calling the shots from behind the scenes while Stefan sits in the CEO's chair. Vivian asks Andre about his relationships with Kate and Abby. Andre says Abby is a way for Chad to trust him, but admits that he has fallen in love with Kate. Kate walks in on the middle of the conversation, and Andre covers and defends Kate as Vivian throws insults at her. Vivian leaves, and Kate is thankful that Andre sticks up for her.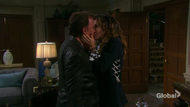 Andre hopes for more, and Kate kisses him. She says she is going up to her room, and suggests Andre bring a bottle of Champaign and join her. The next morning, Andre is really happy since he feels he is getting everything that he wants. Vivian warns him to keep his feelings for Kate in check and focus on closing the deal with Gabi. Kate walks in, and Andre pretends to insult Vivian. After Vivian leaves, Andre promises Kate they will find a way to get Vivian out of the mansion, and says he likes that their are together.
Kate agrees and tells Andre she felt safe. Andre says he hopes she felt other things. Kate says she did and kisses Andre, saying she trusts him. Andre promises they will raise Countess Wilhelmina to new heights. When Andre and Kate arrive at DiMera, they find a furious Gabi ready to quit because she can't work with Stefan. While Kate is tries to smooth things over, Andre phones Vivian up and snaps at her that Stefan has angered Gabi. Vivian says she will talk to Stefan, but Andre says to let Kate handle it. Kate convinces Gabi to stay, though she only wants to deal directly with Kate and not Stefan and Andre.
Andre and Kate are kissing when Chad walks in to tell them about Theo and that he has to leave town to go to a treatment clinic. Later, Chad meets with Andre and Kate to tell them he hired John Black to investigate Stefan. Andre is worried that John could uncover his and Vivian's alliance, but covers but telling Chad that he feels that since John is Brady's father, and Brady works for TITAN their competitor, that he doesn't trust him. Chad and Kate are not swayed, but Vivian tries to reassure Andre by saying that John is a inept detective. Andre tells Vivian they can't be seen together because they would figure out they were working together.
Kate and Andre are thrilled how well Gabi Chic is doing. Andre suggests they celebrate, and Kate tells him they should inform Stefan first since he is the boss. Kate leaves, and Andre muses to himself that while Stefan may hold the CEO title, him and Vivian have all the power. Kate and Andre stopped by Stefan's office to tell him, and Vivian said she will tell the board. Kate says Vivian had nothing to do with the success, and Stefan told they were all family and all on the same team. Kate refused to accept Vivian and warned her that Stefan will eventually see Vivian for who she is and abandon her. Kate and Andre celebrate at Doug's Place, and Andre proposes a toast to live and happiness.
Anna shows up and tells Andre he doesn't deserve love and happiness. Anna reads Kate the riot act for getting involved with Andre, and cites his past as a murderer and blasts him for what he did to Tony. Andre tries to apologize, and Kate tries to defend Andre, but Anna won't have any of it and is adamant that Andre hasn't changed and that he will hurt Kate. Roman shows up and escorts Anna away from Kate and Andre. Andre and Kate stop by the hospital to say goodbye to Theo, but he was already gone. Kate realizes Abe didn't want her to say goodbye to Theo. Andre tells Kate to stop blaming herself for Theo's shooting, and says it is his fault for making her and Chad not trust him.
Andre tells Kate not to go into the office since she is upset and tells Kate he loves her before leaving. When Andre gets back into his office, Vivian tells him that John is close to figuring things out, and that he has to get Chad to back off. Andre says he can't push too hard or Chad would get suspicious, and suggests they put their plans on hold for now. Vivian criticizes Andre for getting cold feet, and Andre says he has too much to lose if he is found out. Vivian says they need the money since Gabichic launches tomorrow. Andre agrees with her and he and Vivian realize what he needs to do. Andre is glad he kept Kate out of the office since this would be difficult to explain to her. Gabi arrives at the door, and Andre lets her in. Vivian leaves, and Andre tells Gabi that Gabichic is going to be very profitable, but then tells Gabi she won't be able to share in the profits because she is fired.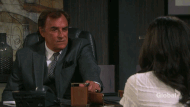 Gabi was shocked and demands an explanation. Andre explained he was firing her for fraud since the money she invested was seed money from her Eduardo, who was a criminal. Gabi said she wasn't a criminal, but Andre said he had to protect his family by severing ties to her. Gabi refused to leave and said Andre resented her. Andre called her a liability. Gabi said she wasn't leaving without her company, but Andre reminded her that her contract gave control of Gabichic to DiMera Enterprises. Gabi wondered if Chad, Abby, and Kate would be okay with this, and went to call Kate. Andre stopped her by grabbing her wrist and told her not to bother. Gabi pulled away from Andre, demanding that he not touch her. Gabi stormed off after vowing to make Andre pay. Kate stopped by Andre's office, and told him that she loved him too. Andre was happy to hear it.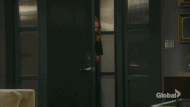 Later, Abby stopped by Andre's office and found his body laying on the floor with a small pool of blood by his head. Abby knelt down by Andre and tried to see if he was still alive. After breaking down and collecting herself, Abby phoned Chad, who rushed to DiMera and comforted Abby over Andre'a death. Chad phones Hope and Rafe, and they, along with Eli, cane down to investigate. They determined Andre was killed with a blunt force object, and Rafe found a mysterious powder and the martini shaker that Anna carried Tony's ashes in. Kate arrived at the office just as Andre's body was being taken away. On January 25, Abby had a nightmare that Andre briefly woke up after she found his body, but he died before he could tell her who attacked him. On January 26, Security footage outside of Andre's office showed him going in around the time of the murder. Gabi, Kate, and Anna all went in to confront him. Gabi left, and angrily punched a wall. Kate left while Andre held her, seemingly trying to to calm her down. Anna went in, carrying Tony's ashes, and exited soon after without Tony's ashes.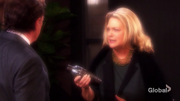 On February 5, Anna recalled how she went to confront Andre after receiving a letter claiming that he killed Tony. Andre denied the accusations, but Anna was convinced that he killed Tony, so he could return and take his place. Andre snarked that if he has pretended to be Tony, he would have to pretend to be in love with Anna, which would be a fate worse than death. As Andre turned around, Anna went to strike him in the head with Tony's urn, but hesitated just long enough for Andre to notice and take the urn from her.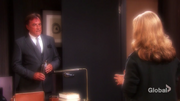 Andre demanded that Anna leave, threatening to dump Tony's ashes into the toilet if she didn't. He also refused to give the urn back to Anna, and set it on his desk, forcing Anna to leave.
Later, the missing footage was recovered and it showed a woman with dark hair and wearing Gabi's coat exiting Andre's office with the lid to the urn. It turns out the mystery woman was Abby, who suffered from Dissociative Identity Disorder, and had created an alter who believed she was the real Gabi Hernandez, and thought she had killed Andre. Stefan was revealed to have Andre's phone that he took when he and Vivian found Andre's body. Fearing Andre was a liability, Stefan hired some guys to get Andre out of the way, so he wouldn't foil their plan. Another of Abby's alter's, Dr. Laura, revealed that Abby had in fact been the one who killed Andre and created Gabby to deal with the trauma.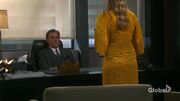 Abby had a dream where she went to report to Stefan, and Andre was sitting behind Stefan's desk. Abby was surprised to see Andre, and he asked if she was happy to see him. Abby said she was, and noted that he was dead. Andre agreed that he was, but said he has so much unfinished business. He asked Abby to get him some coffee, and Abby went to grab the urn that had Tony's ashes in it. Andre reminded her that that was an urn, and wondered why those two would get mixed up. As Abby gave Andre his coffee, he looked at her suspiciously. Andre said that they need to spin the press release properly given that Gabi was caught trying to destroy evidence. Abby said she thinks Gabi is being set up by Stefan. Andre wonders if Abby thinks Stefan killed him. Abby was confused a she thought that is what Andre was trying to tell her. Andre told her she needs to pay attention, and Abby wondered who did kill him, asking if it was the woman dressed like Gabby. Andre said it was possible, and said he liked the dress she was wearing. Abby was shocked that she was wearing it as she had never seen it before, and Andre noted that it was GabiChic. Abby wondered why she couldn't remember wearing the dress, and Andre said maybe because she doesn't want to remember.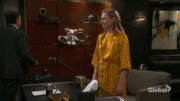 Abby wondered why, and Andre walked to the shelf where he picked up Abby's "old friend" Lulu that had blood on the side of the head. Andre suggested that they ask Lulu because elephants never forget. After Abby's altars took over her body, she was locked in her mind where André suddenly appeared. Abby questions how she can be talking to André and wonders if it is a dream. Abby says how she is lost track of time in Hong Kong and doesn't remember getting on the plane. Abby says she is locked in Marlena's office and the phone doesn't work. André suggests she try the phone again. Abby does and hears John's voice. She calls out for help, but André says she has to rescue herself this time. André asks Abby why she went to see Marlena, and Abby said that she went to see what was wrong with her. André asks if she remembers what Marlena said, but Abby said she blacked out before Marlena could say.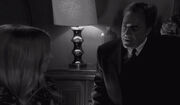 André says he thinks that deep down Abby knows what's wrong, but she is afraid to admit it. Abby remembers hearing voices, and André says she conquered her demons and took back her life in already. He mentions Laura, and Abby says something about the name seems familiar, and she feels that Laura is a part of her, and may be one of the voices in her head. Abby says she worries she might be going crazy because of André's death. André is sympathetic that Abby had to be the one to find his body, and vows Gabi won't get away with it. Abby doesn't think Gabi killed André, so André asks Abby who she thinks killed him. Abby says she doesn't know, and wonders why André is pushing her. She goes back to the theory that Stefan killed him and hired some woman to frame Gabi. André says Stefan is a snake, and asks her if she really thinks he would let his brother get the drop on him. André insists he was caught off guard because he was killed by someone he trusted. Abby wonders why André just won't tell her, but he says she already has the answers and just has to be brave. Abby says she is alone now that André is dead, but Chad will find her. Abby bangs on the door and the vision of André disappears. After Abigail broke free and regained control of her body, Chad helped her retrace her steps, so she could recover her memories.
Abigail remembered going to talk to André and hear him talking to Tony's urn about his feelings for Kate, and struggling to tell her the truth about his alliance with Vivian. Abigail had burst into the office and accused André of betraying them and demanding he tell her the truth. André tried to deny it, but admitted it was the truth. André begged Abigail to listen to him. He explained how he was unable to have a prominent role in his family's company, and that he was the eldest, and Chad trying to make the company legitimate was causing the company to crumble. Abigail told André he should have talked to Chad and left to go tell him the truth.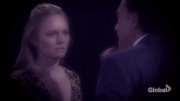 André ran and grabbed Abigail, and walked her away from the door. André said he loved her and his family with all his heart, especially Kate, who told him that she loved him. André said he could count on one hand the number of people that have said that to him, and if she finds out that he betrayed her, she would never forgive him. Abigail tells André it is too late, and André asks if this is about Gabi then he can rehire her, and smooth things over. Abigail says it is not about Gabi, but that he has been lying to them for months, and that he can't just fix that. André screams that of course he can, but Abigail says she is going to go to Chad and tell him everything. André says she can't do that and asks Abigail to swear to him that she isn't going to say anything to Chad. As André gets more desperate, he tightens his grip on Abigail wrists, and she cries out that he is hurting her. She demands André let her go, and André says he is sorry, but he is not going to let her destroy his life.
Without thinking, Abigail reached behind her on André's desk, grabbed Tony's urn and whacked André in the head to get him to let her go. Andre clutched his head and fell to the ground. Abigail immediately knelt by André's side to make sure he was okay. Abigail told André that she was sorry, saying she was so scared that he was going to hurt her. André looked at Abigail and weakly said that he loved her before dying. Abigail checked for a pulse and started sobbing and screaming André's name when she realized that she had killed him.
The trauma of killing André caused Abigail to split into two different personalities, and the one personality, Gabby, believed she was the real Gabi Hernandez and had killed André for stealing her company. Abigail finally remembered she had been the one who killed Andre, and all of the personalities integrated.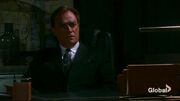 On May 23, Kate walked into André's office and flashed back to him telling her he had fired Gabi. Kate was startled by André's voice and was shocked to see him sitting at his desk. André said he was a figment of Kate's guiltily conscious. Kate denied feeling guilty, but André said they were the same. Kate snapped that she would never have betrayed André, and said she loved him. André responded that he loved Kate as well, but doesn't think she should pretend that she has more scruples than him, especially after what she did to Vivian.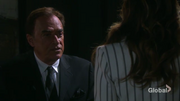 Kate claims it was self defense, but André presses Kate to tell him, saying she will feel better. Kate gets a call that says Vivian's death was ruled an accident, and when Kate turns around, she doesn't see André anymore.
On August 13, André appeared to Kate while she was in bed with her current lover Theodore Laurent. André commented on her choice, saying he supposed he was supposed he was handsome enough, but wonders how Kate could move on so soon after his demise. Kate asked André how she could mourn him after finding out he conspired with Vivian and Stefan. André admitted he deserves not to be mourned, but wonders how Kate could lie to Chad about his child. Kate says that Gabi was the one who switched the test and that she was getting even with Abigail for framing her and killing him. André called Kate out on wanting Chad and Abigail's marriage to fall apart. He advised her to do the right thing and as Kate wondered how she was supposed to, Theodore woke up and André was gone. André reappeared after Theodore got up to shower, and told Kate that he refused to leave until she tells Chad the truth about his child.
In October 19, at the warehouse where Xander, Kristen and a recently revived Dr. Rolf were holding Eric and Brady, there was a door with the insignia "A.D." indicating the possibility that André might have been resurrected like Dr. Rolf and Vivian were earlier this year.
On October 31st, Hattie had a nightmare that involved André being the father of Abigail's unborn child that had his face. André took the baby upstairs and told him he would one day rule the world.
On March 19, 2019; André appeared to Marlena where he posed as Tony and tried to trick Marlena into going to hell with him. He and
Gina Von Amberg
were about to take her when Tony showed and got André to expose himself. André told Marlena she belongs in Hell, and said the devil never left her and wants her back. Marlena shoved André and Gina back into Hell through the door.
During the month of June, Xander inquired to Kristen the identity of "A.D.", noting that he had done his research and figured A.D. could stand for André DiMera, but also noted it could stand for Antony DiMera, who was everyone's favorite Tony. Kristen wouldn't tell him who it was. On July, 26 2019; Tony is seen sitting in a wheelchair in a location known only to Kristen. His blazer had the "A.D" insignia on it, indicating that he was the mysterious "A.D" Kristen had revived and that André was presumably still lying dead in the DiMera crypt.
André appears on October 31st in Ben's nightmare where Rolf had recently resurrected him and he had proceeded to murder Tony and Anna. He the shows up at John and Marlena's Where he casually admits his crimes. John wonders what happened André since he claim to have been reformed, and André says being resurrected stokes ones murder instinct. He then reveals he had brainwashed Marlena into becoming the Salem Stalker and she kills John. After Marlena murders Will, she betrays André and kills him by shooting him through the head.
On April 8, 2022; André materialized from the wall of the crypt where his body was buried. André's nephew Johnny DiMera had been locked in the DiMera crypt by The Devil. Johnny thought André was Tony, and was relieved to see him. When André said he couldn't let him go, he clarified that he was his uncle André. Johnny couldn't believe it, saying André DiMera was dead. André lamented that he was buried in this very crypt. Johnny said he was hallucinating cause he was dehydrated, but André assured Johnny he was here. Johnny wondered how it was possible since André was dead. André was surprised that Johnny would still doubt the devil's power after all he had been through.
André said the devil was their mutual acquaintance, saying that while he was on Earth, he made some unfortunate choices. So, when Abigail struck him in the head with the urn, and his time on Earth ended, there was only one place his corrupted soul could go. André said he became the devil's servant, and the devil sent him here to deal with Johnny. Johnny wondered what André was going to do, and André assured his nephew he wouldn't kill him since the devil has a vested interested in keeping him alive for now. Instead, André produced a piece of paper and pen, saying he would help Johnny pen his farewell letter.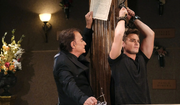 André wrote the letter and read it back to Johnny, which said that Johnny thought he had come home, but became even more confused considering he went from marrying Chanel Dupree to divorcing her, and went from writing a movie to becoming involved in DiMera Enterprises, so he went back to Italy to find himself. Johnny declared that no one would believe it, but André said they would once hs signed it. Johnny said he wasn't signing in it, and André stabbed the pen into Johnny's neck, and wrote his signature in blood, which would look like Johnny's signature André thought it was a nice touch and left the crypt to place the letter on the mantle of the fireplace below where Stefano's portrait was now. André returned to the crypt, and assured his nephew they'd see each other again either in this world, or in Hell. André then left by walking into the wall and returned to Hell.
On April 28, Andrè returned to the crypt when Ben was locked up in there with Johnny. He has heard them yelling and asks what all the commotion was. Ben thought André was Tony at first, but Johnny knew he wasn't. Ben begged "Tony" to let him go free, but Johnny told Ben to save his breath, and said he wouldn't free them cause that's not Tony. Ben was confused and told Johnny that he knows his uncle when he sees him. Andrè said he was Johnny's uncle, but regretfully not the one who he was thinking of. Ben realized who it was, and André confirmed it, saying he was at their service. Ben said he can't be André DiMera, and André asked why not. Ben said it was because André DiMera was dead sine Abigail smashed his head in. Andrè said Abigail can get quite feisty as Ben would know.
Ben wondered if André was a ghost, and Johnny said he thinks André has been summoned. Ben knows it was by the devil, Johnny adds he does the devil's dirty work. André shrugs that a job's a job. Johnny said André already appeared to him, and used his blood to write a letter that made it look like he left town. Andrè chuckled that it worked liked a charm, and everyone thinks that his little nephew is in Italy finding himself. André loves having all these dark powers at his disposal. Ben wonders what the devil wants with them now, and refuses to write a letter, and André says he wrote a small note, but the details are not important. All they need to know is it has bought them time.
Johnny wonders for what, and André says to put the pieces in place, and it's all coming together. Ben tells André he knows he has his orders, but begs him to let him go, and says he'll do anything. André asks anything, and Ben says yes. André is so happy to here that because he is here to offer Ben a deal. Ben asks what he wants him to do, and André says he wants Ben to kill his nephew. Ben asks if there is another way, and Johnny adds that doesn't involve his death. André says that's the deal, and the terms are non negotiable. Ben kills Johnny, and can get back to Ciara.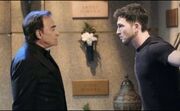 Johnny wonders why the devil wants him dead. Andrè says the devil cleans up after themselves, and they are tired of Johnny, but they are just getting started with Ben. Ben won't do it. André can see the wheels in Ben's head turning, wondering if he can kill himself, but André says they thought of that and implemented the "Susan Banks" clause. André reiterated that Ben just has to kills his nephew, and the weapon is up to him. Johnny asks why the devil doesn't kill him himself, and André says he can't cause the devil's host Allie Horton, Johnny's twin sister, puts up too much a fight. Johnny says good for Allie, and André sarcastically agrees for postponing the inevitable.
André tells Johnny that it will be so satisfying to see Ben end his life. Ben still refuses to do it, and Johnny thanks him. André suggests a taste of freedom could motivate Ben and releases him from his binds. Ben immediately runs to the door and tries to open, but André reminds Ben he said just a taste, and that he's not an idiot. Ben takes a swing at André, and misses cause André rematerializes behind him. André advises Ben to save his strength cause he'll need it to kill Johnny. André procures a necktie, and tells Ben to kill Johnny and then he will be free to be with Ciara again.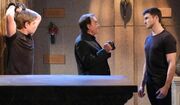 André continues to try and push Ben to murder Johnny, but he won't do it. André asks why not since he killed all those innocent women. André tells Ben to look at how arrogant and selfish Johnny is like a true DiMera, and some will say that he deserves it. Johnny snaps that he is right here, and André hisses that no one will miss Johnny when he is gone. Johnny tells André that he is lying to him, and André says a deal's a deal even from the devil himself. Andy places the necktie in Ben's hands, and says time is running out.
Johnny says André just want to corrupts Ben's soul, and André says Ben's soul is already corrupt, and there is no hope for him. Johnny says that's not true, and that his grandma Marlena has said talked about all the progress Ben has made. he is right here, and André hisses to Johnny that no one will miss him. Ben approaches Johnny as André watches with pained expressions as Ben wraps the necktie around Johnny's neck, but decides he can't do it, and says he can't do it. He throws the necktie at André, and says Ciara saved him from that life. André says that's unfortunate. André then places Ben back in his confinement, and takes the necktie, saying that he may have saved Johnny's life, but André is about to end his.
André went to wrap the necktie around Ben's neck, but Johnny told him he was making a big mistake. André asked why's that, and Johnny told André that Ben is the necktie killer, so surely, he and his boss must have some use for him. André said he has his orders, and resumed strangling, but Johnny told André that he was the Salem Slasher, and Ben was the Ben was the necktie killer, and they could wreak a lot of havoc together. He then mockingly asked if the great André DiMera can no longer think for himself, and is now just the devil's errand boy.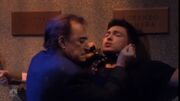 André told Johnny to watch his mouth because he may have been his father's favourite, but he's dead, and André is undead. Johnny tells André he means no disrespect, but tells him to think about how it could be a great movie with Johnny directing it. Andre chuckles that he is not interested and resumes trying to strangle Ben. Johnny told his uncle he isn't thinking this through, and André snapped at Johnny to shut up, and let him get on with it. Johnny begged André to listen to him, asking if it was bad enough that he lived in Stefano's shadow, and now he is doing the devil's dirty work.
Johnny reminded André that he was the one who caused children to be scared for thirty years. André said it was forty years, and continued with strangling Ben. Johnny asked André if it was bad enough growing up in Stefano's shadows, and if he got Ben to kill again, he'd be famous for hundreds of years. André stopped and told Johnny that it was tedious to talk about how Ben killed only five women. Johnny told André he could make him kill more. André told Johnny he was right, and Johnny asked if this means he decided no to kill Ben. André said it does, but he did promise the master a body, so Johnny's dreams are about to come to an end.
André wrapped the necktie again Johnny's neck, and told him to say chao to nonno for him. André began strangling Johnny when the crypt door burst open, and EJ and Susan burst in. EJ demanded André get away from his son, and went to check on Johnny as André backed off, and acted like he was Tony, who had been possessed. Susan snuck up behind André and stabbed him in the back. André collapsed and dissolved into a pile of ash.
Andre's funeral was held in February of 2018 before Abigail remembered killing him. The funeral was held in the DiMera family Mausoleum where several DiMera's were buried, including Tony's mother Daphne DiMera. Abigail Chad, Kate, Stefan, and Vivian all attended the funeral. They also wondered if Stefano would shot up to say goodbye to André as well. Instead, Hattie Adams crashed the funeral to dance on André's grave because of all the crimes he had committed against her. She was removed from the mausoleum so the funeral could continue. Vivian ended up getting knocked over and knocked off of the coffin. André's arm came out of the coffin to Vivian's horror, but the lid was soon put back on. Flowers were laid atop André's coffin, and Chad set the pocket watch on it. Abigail was the last one to leave. Chad and Abigail frequently visited the Mausoleum and looked at André's memorial plate as they tried to figure out who killed him.
After the truth about André's betrayal became known, he was mourned less. As André's widow, Kate inherited the Phoenix ring and later passed it on to Chad, knowing that both André and Stefano would have wanted him to have it. Chad eventually took the ring off, and Kate reclaimed it. In November,'The letters A.D. were shown at a warehouse that Kristen owned. In 2019, Kristen's partner Xander Kiriakis wondered if A.D. stood for André DiMera or Anthony DiMera. In June, it was revealed that Anthony aka Tony DiMera had been revived. Kristen preferred the name Anthony.
When Kate saw Tony, she fainted thinking he was André. Tony had been aware of their marriage and asked how she could marry a snake like André. A few people mistook Tony for André and he had to correct them. When Tony went to Paris to meet Chad and Abigail, he assured them that despite having the same face, he didn't care about André and wasn't seeking revenge for his death.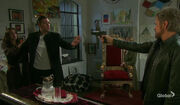 Stefano made a surprising return to Salem when his A.I. was put into Steve's body. After revealing himself to Chad, he showed open anger and hostility towards Abigail for killing André. In June 2021, André came into play when Chad, Tony, and a revived EJ plotted to have Stefan's twin brother Jake DiMera removed as CEO. Surprisingly, Tony started speaking to Stefano's portrait like André used to. As Chad and Tony were counting the votes, Chad noted that Kate had control of André's shares since she was his widow. Gabi managed to get Steven Hawk's vote likely because Steven resented Chad for welcoming André into the family after André murdered his father.
When André's nephew and EJ's son Johnny returned to Salem, he wanted to make a movie based off of Marlena's posession. He was confused though because the script that he got from Will had Andrè listed as Tony, so Tony set the record straight that it was André posing as him during that time, though he only acknowledged André as his cousin. When the devil revealed itself to have possessed Marlena again, it explains that it almost possessed Marlena back in 2004 when André messed with her mind, and made her believe she had killed her friends. Before it could though, Marlena learned they were alive.
André's memorial plate was again seen in the crypt when John was held captive there by the devil. Tony also decided to audition with Anna and play "Tony" in Johnny's movie, knowing full well he would be portraying André. Despite her hatred of André, Anna found his love story with Kristen intriguing. Susan later read off André's name along with Stefan's and Stefano's after she had been brought to the DiMera mausoleum.
Notable possessions
"Phoenix Ring": The Ring was his father, Stefano's most iconic possession. A gold ring with a flat onyx colored square stone on top, it is said to be the reason why Stefano keeps coming back to life. André also would also wear the ring whenever Stefano was presumed dead, and it can apparently bring him back to life (or heal fatal injuries). This was demonstrated in 2004 when André was knocked unconscious, and didn't wake up until Bart put the ring on his finger. This could have happened because he was often seen as Stefano's successor because of being his first born. This was briefly contradicted in 2007 when André was revealed to be posing as Tony (who was assumed to be Stefano's son), and therefore was Stefano's nephew. This is corrected in 2015 when André was revealed to be Stefano's son, and he now wears the ring ever since Stefano's "final death" in 2016. In 2018, André was murdered and the ring was still seen on his finger. The ring was still on his hand when Vivian accidentally exposed his arm during the funeral. His widow, Kate took the ring off of him. The present owner of the ring is Chad DiMera (because Kate gave it to him due to her belief that he was the rightful head of the DiMera Family). However, on January 8, 2019, Chad gave up the ring as he realized he was becoming a monster and losing his sense of right and wrong. Kate kept the ring until Stefano retuned to Salem in Steve Johnson's body, and he now wears the ring again.
Chess set: Like his father, André has a passion for playing chess, and always keeps a chessboard out that's all set up. Like his father, whenever he felt he had the upper hand, he would mirror his moves with chess pieces Andre would often use various pieces to symbolise real people. He'd refer to himself as the "king", the people he used as "pawns". André also just loved to play normal chess with those closest to him like Stefano. In 2016, when he finally exposed Hope for the murder of his father, he mirrored his moves with chess pieces to be certain that he had the upper hand.
Pocket Watch: Since his 2015 return, André carries with him a small gold pocket watch that he uses to check the time. He apparently got the watch at a pawnshop, and had it when he was with Hattie Adams. This ended up becoming significant in exposing André as Alfonso "Alfi" Cloretz, the alias he had used when he dated Hattie before embezzling funds from the company she worked at, and then leaving her to take the fall. On September 29 2017, André gifted the watch to Chad as a wedding gift, wanting it to have sentimental value. When André dies, Chad places the pocket watch in his casket during his funeral. A year later, on Christmas Eve, Chad gave André's widow Kate Roberts his watch.
Like his father, André has also died multiple times, only to return later without logical explanations.
Presumed dead after sinking into quicksand. [1985]
Shot himself in Aremid (as Tony). [1997]
Mauled by a tiger and later given lethal injection (as Tony). [2004]
Implied to have died when a rock fell on his head, but was he revived because he was wearing Stefano's Phoenix ring (as Tony). [2004]
Stabbed in the throat by John Black (as Tony). [2004]
Fell into a pit during a fire in DiMera castle (as Tony). [2005]
Turned off his own life support system. [Oct 17, 2007]
Blunt Force Trauma to the Head. [Jan 19, 2018]
Returned in an undead body [April 8, 2022], and reduced to ashes after being stabbed in the back by Susan Banks [April 29, 2022]
Gallery
Trivia
André is the character to "die" the most on the show, second only to his father Stefano DiMera. As such, he has also referred to himself as the Phoenix as well as worn his father's ring on occasion.
Despite being known as a monster to most of Salem, André has shown signs of human emotion and has been shown to care about others.

He was devastated when he accidentally killed his long time associate, Bart Beiderbecke. This, despite the fact that he often insulted and belittled Bart (not entirely unwarranted since Bart was generally incompetent).
He also developed real feelings for Kate Roberts and struggled with lying to her and deceiving her.
He formed a friendship with Abigail that seemed to be genuine as he claimed he loved her just before dying.
Despite clearly being jealous of Chad, he did seem to care for him as he often spoke fondly of him to Stefano's portrait.
Most of all, André has shown genuine love for his father Stefano, even back when he was Stefano's nephew. He seemed to take Stefano's presumed death the hardest, and quickly got over his anger when he learned Stefano was allegedly alive, He would often acknowledge and toast to his father's portrait.

Despite being played by the same actor, it has been confirmed that André is four years younger than Tony.
DAYS Villain Ranks
Main Article: DAYS Villain Ranks