Benjamin "Ben" Oliver Weston (born Oliver Weston) is a character from the soap opera Days of Our Lives, portrayed by Robert Scott Wilson since 2014. He was previously portrayed by Justin Gaston. He is the son of convicted drug lord Clyde Weston and Ciara Brady's husband.
Brought in initially as love interest for Abigail Deveraux, in late 2015 he became an obsessive psychotic serial killer known as The Necktie Killer. Years later, in 2018, he was released from Bayview sanitarium after being deemed sane by Dr. Marlena Evans and later initiated a relationship with Bo and Hope's daughter Ciara Brady.
He is one half of the popular fan favorite couple Ben and Ciara Weston, also known as Cin.
Casting
Created by head writers Gary Tomlin and Christopher Whitesell, the character was introduced by co-executive producers Lisa de Cazotte and Greg Meng in February 2014 as the estranged brother Jordan Ridgeway (Chrishell Stause). Actor Justin Gaston originated the role and was quickly replaced by Wilson in April 2014. Ben's arrival upsets Jordan's new life in Salem. The character's most significant storylines include his romance with Abigail Deveraux (Kate Mansi), trying to live down his secret past threatened by the arrival of his abusive father Clyde Weston (James Read), his feud with Chad DiMera (Billy Flynn).
Ben is mostly known for being a serial killer known as the "Necktie Killer" and claiming four victims, most notably gay legacy character Will Horton (Guy Wilson). While killing off the character of Will proved to be quite controversial, Robert Scott Wilson received critical acclaim for his portrayal of Ben's descent into an obsessive and crazed psycho killer. One blog christened the character with the nickname "Batty Ben".
In September 12, 2017, Wilson's return was confirmed by Soap Opera Digest. Robert Scott Wilson (Ben) will start airing again on DAYS during the week of September 25. "Honored and excited to Bring Ben back to his old stomping grounds," the actor tells Digest exclusively. "I couldn't have asked for a better entrance back to Salem — when no one sees it coming. Bad times don't last, but bad guys do." Wilson was last seen as a regular cast member in 2016. He made a return on a recurring status starting October 2017. His last appearance during this stint was on November 30. In December 2017, Wilson showed photos of him inside Days Studio set. In April 26, in the new issue of Digest, Robert Scott Wilson confirmed that he is back on contract as DAYS's Ben. "I'm really grateful," the actor tells Digestexclusively. "There is still so much with Ben; he's so layered and such a fun character to play. I just like jumping back into him. I love what Ron [Carlivati, head writer] and the whole team has been doing with him thus far, so I'm really excited to see where they take him after this." Wilson returned on May 4, 2018 as a series regular.
While the character was initially not well received, the shocking serial killer plot and Wilson's portrayal led to Ben becoming a fan favorite. One blog christened the character with the nickname "Batty Ben" while TVSource Magazine hailed Ben as "The sexiest serial killer in soap history." Wilson received critical acclaim in the soap press and many were quite surprised the actor did not receive Daytime Emmy Award nomination for his work. However, Ben's multiple return stints garnered the series multiple daytime Emmy nominations, and wins, including the Daytime Emmy Award for Outstanding Drama Series in 2018. The Boston Herald also praised Wilson for "bringing vulnerability, remorse and a bit of mystery" to Ben during his redemption plot in 2018.
Background
Ben Weston is the son of Clyde Weston, the local drug lord in Poplar Bluff, Missouri and an unnamed woman. He was born as Oliver Weston. He's blood-type O. He has a half-sister named Tammy-Sue. While growing up he was heavily abused by his father, it was believed that he was whipped with a belt during childhood. He'd be whipped for countless unknown reasons. Eventually, his mother died in an accident, but in reality and unbeknownst to him his mother was pregnant when she was accidentally killed by his half-sister Tammy-Sue. He was forced to live under the house of his abusive father. Through out his young life, Ben suffered from a strong mental illness related to his bad-temper that he probably got from his childhood abuse, in addition to having witness his father committing heinous crimes as well as help him in covering them up. Because of his problems, Ben had gotten into many brutal fights. However, despite his illness he was still aware of his actions.
In 2006, in one night both he and his sister ran away from home and they both went off to live different lives. He had taken many different identities over the years; he even met Eve Donovan and her daughter Paige Larson while in Florida as Kevin Reynolds. He fled different states from time to time to avoid being caught by his father and most likely for breaking number of laws in different states like in Houston and Miami.
Over the years he caught up in many different number of troubles; for instance in Miami, Florida he became an assistant in an Illegal Gambling business during his time there as Kevin Reynolds, where he helped in assisting a man who worked for a guy a big time criminal named Wollensky. In exchange for a relatively small amount of compensation -- less than two hundred dollars per week -- he had pointed the guy out to people who had indicated they were looking for a little gambling action. According to Ben, he did this so he can pay up for his education. At the time of when Wollensky and his major gambling ring, that had been operating out of a place Ben had worked, got busted by the Florida Bureau of Investigation, Ben left the state the same day and he soon made his way to Salem to be with his sister. He changed his name to Ben Rogers when arrived in Salem.
Storylines
Ben arrives in Salem in February 2014 and gets a job as a waiter at Club TBD. It is revealed that he shares a past with the mysterious Jordan Ridgeway (Chrishell Stause) but she warns him to keep his distance but he reminds her that he can't given their deep connection. After Jordan's boyfriend Rafe Hernandez (Galen Gering) catches them together, Rafe attacks him believing he's assaulting her, at that point Jordan is forced to admit that Ben is her brother.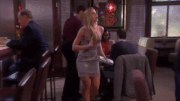 Meanwhile, Ben is immediately smitten with the beautiful Abigail Deveraux (Kate Mansi). Ben comes to Abby's defence when she gets into a heated confrontation with her cousin Nick Fallon (Blake Berris). Jordan later tries to persuade Ben to leave town with her when she fears someone has found out about their past but he talks her down. Ben comforts Abigail when Nick is murdered in front of them and they later share a kiss. Ben is later questioned as a suspect in Nick's murder due to their prior confrontation. Ben later accompanies Abigail to EJ DiMera and Sami Brady's wedding only for EJ to get arrested shortly after. A presumably distraught Sami later confides in Ben that Abigail had an affair with EJ. Ben assures Abigail that her past does not change how he feels about her.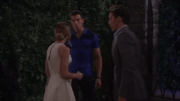 Ben rushes to Jordan's side when their father Clyde Weston (James Read) tracks them down in Salem demanding that they repay the cash they stole from him. Jordan empties out her life's savings to pay Clyde to leave town, but he suddenly turns over a new leaf and returns the money. Ben continues seeing Abigail despite her reservations due to her past with EJ. Ben struggles to make ends meet and Clyde offers to help him, and he reluctantly accepts money from him. Ben soon meets Abigail's ex-boyfriend, Chad DiMera (Billy Flynn) and Ben clashes with him who calls her out on her affair with his brother.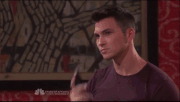 Later, taking a dislike to his relationship with Abigail Chad tries to sabotage Ben's attempt at getting a new apartment in which results in him getting attacked by Ben. In the end Ben gets a new apartment through the help of Sonny Kiriakis. He and Abigail get intimate and close during the holidays. While his hate towards Chad continues as he believes he is using his relationship with his sister to annoy Ben and to take Abigail back.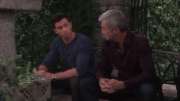 After Chad provokes Ben by referencing his sexual escapades with both Abby and Jordan, Ben snaps and beats Chad nearly to death, leading to him getting arrested. Clyde offers to pay for Ben's legal defense but Abigail convinces Chad to drop the assault charges. However, Ben's legal troubles don't end there as the FBI comes looking for him and Ben is forced to come clean to Abigail about his prior involvement in a Florida gambling ring. Ben explained that while he never participated in the gambling, he directed participants to the games in exchange for a payment. Fortunately for Ben, when one of the witnesses is killed, the charges are dropped and Ben resumes his romance with Abigail. Skeptical of Chad's motives when he helps Abigail get her job back, Ben asks Abigail to move in with him and she agrees to think about it.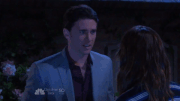 Fearing she is hiding something, Ben plants a tracking device on her phone. Ben is happy when Abigail suddenly agrees to move in with him. One night, Ben follows Abigail to the DiMera mansion where he learns Chad and Abigail slept together. However, Ben is content with the fact that Abigail has chosen him and decides not to confront her, in addition he secretly suffered a psychotic break and began having flashbacks in his mind of Chad and Abigail together. Later Ben is presented with his late mother's engagement ring from Clyde and he proposes to Abigail who is hesitant to accept. Abigail later happily accepts his marriage proposal and Ben is ecstatic to learn she is pregnant. They start wedding plans and Clyde even buys them a house as a wedding gift.
After Chad becomes the prime suspect in the murders of Serena Mason (Melissa Archer) and Paige Larson (True O'Brien), Ben warns Abigail away from him for her own safety. Realising she can't keep her distance, Ben convinces Abigail to leave town to protect their future. The killer later tries and fails to kill Marlena Evans (Deidre Hall) when Chad interrupts the attack. Ben later decides to stay in town when he learns the cops are looking for Chad who has gone on the run. Ben is later shown dumping evidence that proves he is behind the murders. He later ask Abigail's cousin Will Horton (Guy Wilson) to be the best man at their wedding and Will happily agrees.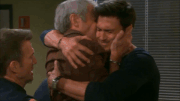 Meanwhile, Ben is furious when Abigail's brother JJ (Casey Moss) gets Clyde arrested for drug trafficking and they nearly get into a brawl at the police station. Later, Ben kills Will who has realized Ben is responsible for the attacks and frames Chad for the murder once again. Chad who initially believes Clyde is behind the killings realizes it is Ben and comes out of hiding to confront him. They fight, Ben overpowers Chad and beats him into a coma. Ben then claims that Chad broke into his apartment and attacked him because he is obsessed with Abigail. In October 20, 2015, Ben is brought to a meeting at the police station with Clyde who tells Ben he is being extradited to Florida that day. Ben reveals to Clyde that he is the "necktie killer". He promised his son that he will take his secret to his grave.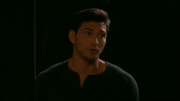 To keep Abigail from Chad, Ben takes her to a secluded cabin in Mammoth Falls and handcuffed her to a chair so she couldn't escape. Abigail tried to escape a few times but failed. A little while later, she started getting pains which she thought were cramps but they later turned out to be labor pains. After Hope and Aiden got married, Aiden tried to kill Hope using the necktie killers outfit (because Stefano DiMera and Andre DiMera made him) but Hope survived because Bo Brady killed Aiden. Since the police thought that Aiden was the necktie killer, they released Chad from prison. Chad went looking for Abigail but found Ben instead, who told him that he and Abigail had left town to work things out. Later on, Ben forced Abigail to call Chad and break things off. While on the phone, Chad noticed something was wrong and told her to say bye and hang up if something was wrong so she did. As the pain got worse and closer together, she told Ben that she needed to go to a hospital but he refused and then went into town and found her a midwife named Wendy. Then Wendy helped her deliver her premature son. Then Ben named him, "Colin Weston". After the birth, Ben shot and killed Wendy.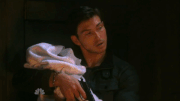 When Chad found out that there was something wrong he asked Rafe Hernandez to help find her and after some arguing Rafe agreed. The police tracked Ben and Abigail's location and Chad went looking for them. He came just in time because Ben was about to shoot Abigail and take Thomas but Chad stopped him. When Chad tried to take the gun from Ben, Ben got the upper hand and knocked Chad out and then tied him to a bed Afterwards, Ben tied Abigail to the bed and set it on fire for them to burn to death together and he left with her baby. Soon Chad got his hands free and got him and Abigail to safety. Ben went to a motel with "Colin" and left him there all alone to go get food.
He returns to Wendy's officer to get baby supplies he hears Lani and JJ arriving he hides in the closet to avoid detection, but they both realize he is in the closet and they trick him into revealing himself. JJ demands to know the location of his sister at that instant Ben attacks Lani who is holding him at gun point but JJ punches him and Lani restrains him. After he is restrained JJ threatens him about the location of his sister but Lani calmed him and they both took him back to Salem.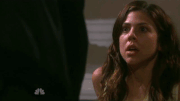 Eventually, Abigail and Chad are rescued and eventually Abigail confirm that Ben is the necktie killer. She informed the police of their missing son and they have started a search across all of Mammoth Falls. Abigail decides to interrogate Ben for her son's location. Even though Ben is faking being incoherent and suffering from a mental breakdown, he is able to tell Abigail after she insisted with her impending rage that he left the baby at a motel. Right afterwards he starts to go barking mad, which causes the police officer in the room to hold him down while Abigail leaves in a rush.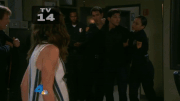 Soon after, Ben still suffering from a mental breakdown is dragged out of the interrogation room by two officers, Roman orders his officers to have him put on 24 hour suicide watch and taken to a jail cell. Chad and JJ decide to go back to Mammoth Falls, where Abigail was being held hostage to find her son and they find him at a motel and reunite him with his mother at the hospital in Salem. Abigail later renames her baby, Thomas Jack Deveraux for she wants her son to have his own name, a new start with no memory of Ben at all. Soon afterwards, Ben was put in a highly secured mental institution.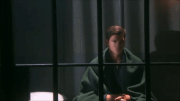 When Thomas gets sick, Ben's blood samples are brought to the hospital so they can help in Thomas' recovery without Ben's authority given he is in lock up. In December 30, it's revealed to Abigail and Jennifer that Ben can't be his father because the blood types are thankfully not compatible, this makes her realize that Chad is the father of her baby. A DNA test is soon done and it confirms that Chad is the father.
On February 4, 2016, Deimos Kiriakis unknowingly rented the apartment that Ben was living in before he was arrested. Deimos questioned as to why it was at a low price than the other apartments the manager explained that the previous owner was Ben Weston, a serial killer, and so he was trying to erase the memory of Ben Weston's former presence in the apartment for the sake of his business. Much to the manager's surprise Deimos was not bothered by Ben Weston's former presence in the apartment as he found it suitable to live in and so he began using it for a couple of months.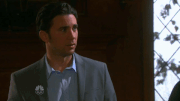 In March 1, 2016, Chad learns that Ben has escaped from the highly secured mental hospital he was being kept in after having sweet-talked a female guard into letting him walk out. They believed he was coming back to Salem to get Abigail and Thomas, since he still believes Thomas is his son. At her wedding to Chad, Abby saw Ben and let out a blood curdling scream. On March 27, Abby saw and communicated with Ben at the DiMera mansion. Ben even picked up Thomas, and Abby told Ben Thomas was Chad's son, and not his. Ben started to leave with Thomas and stopped at the window. Abby yelled at Chad and J.J. to stop Ben from leaving, but there was no one there, and Thomas was safe in his stroller. Abby continued to see hallucinations of Ben until the real one showed up.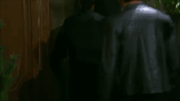 In April 7, Ben broke into the DiMera Mansion after choking out the security officer Jerry, and in the living room he confronted Abigail and made it clear to her that he wants her and "their" son back. He claims that he never stopped loving her and he thought about her during the time he was in the mental hospital. He revealed that he got a tattoo with her name on his knuckles, showing Abigail how psychotically obsessive he is towards her. To protect her son, Abby seduced Ben by lying about Chad abusing her, and then he was taken to her bedroom where she continued to seduce him till she stabbed him in the shoulder with a pair of scissors, and then knocked him out with a lamp.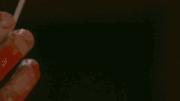 Soon Abby tied him to the bed, and woke Ben up just so she could taunt him. Abby struck one match after another which terrified him since he slowly began to realize what she was gonna do. Ben told her that even if she killed him, he will always be with her, though Abigail was not worried as she believed she was doing a public service. Without hesitation, Abby lit Ben on fire. He pathetically declared his love for her as he began to burn and scream in agony. Chad showed up and got the fire put out before it could kill Ben, despite his efforts Ben's legs were burned heavily.
In pain, Ben tried to make his escape but Chad knocked him out and gave him a busted lip. The police arrived, along with an ambulance. In shock, still JJ ordered the officers to handcuff both his hands to the gurney that he was being put on. JJ orders to have one officer with him at all times while the other cops follow in a squad car and to shoot Ben if he makes a move. As they remove him, Ben tries to speak about what happened so Abigail and Chad could get arrested, but JJ told his fellow officers to ignore him as he's a psychopath so it doesn't matter what he says. Ben kept muttering on what happened as he was taken away.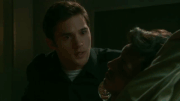 JJ informs Chad that Ben has second and third degree burns. He was taken to the hospital where he was treated for his injuries. In April 12, JJ later visited him in his hospital room where he declared that the burns he is suffering from were no where near as much as he deserves. JJ wasn't convinced Ben was asleep and was pretty sure he could hear him. He vowed to Ben that he will make sure he would pay for his crimes, for all the innocents he's harmed; Serena, Paige, Will, Wendy, and Abigail.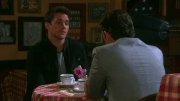 At the same time, Chad met with Rafe to ask him if has any info on whether Ben will be put back in the mental institution or be sentenced to a maximum security prison. Rafe assured Chad that despite his minimal knowledge on the matter, the District Attorney will be able to convince the courts that Ben was sane enough to execute his escape, which is enough to have him sent to prison. On April 19, JJ revealed that his friend at the DA's office informed him that instead of being sent back to the mental institution from which he escaped from, Ben was condemned by the District Attorney Justin Kiriakis and the courts to be sane enough to be sent to a maximum security prison.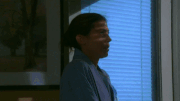 Even after his imprisonment, Ben continued to torment Abigail in her mind to the point that she began seeing more and more hallucinations of him. Marlena, Jennifer, Chad and JJ decided that Abigail needs some serious help. Abigail overheard them wanting to put her in a mental hospital and because of this she ran away with her son. She was eventually found and brought to her senses. She agreed to enter into the hospital so she can recover for her child. During her stay she continued to see Ben, seeing him attacking her, trying to kill her believing that him being in prison is not enough that he must die or else he will come back and kill her. In late June, Abigail started a fire in an attempt to "kill" Ben. She was injured in the process. In June 24, Abigail saw one last hallucination of Ben and told him to go to hell before she made her escape from the hospital. When Abigail disappeared in the early summer of 2016, everyone believed Ben was responsible but JJ confirmed that Ben is still in lock up.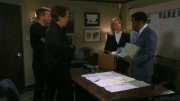 News of Ben's imprisonment in a federal prison reached Clyde in his own prison in Florida. He continued to blame Chad DiMera and Abigail Deveraux for all that happened to his son seeing them as responsible for his son's down spiral into madness. In September 2016, months after Ben was imprisoned in a maximum security prison, Ben's Drug Lord father, Clyde escaped prison with the help of his allies Orpheus and Xander. He made his way to Salem where he had every intention of kidnapping Thomas Deveraux, who in his delusional mind should be Ben's son, even though he knows it isn't his, and reunite him with his Ben, once he breaks him out of prison. In September 20, Kate begins to almost feel sorry for Ben believing Clyde made Ben the monster that he is. In September 28, Marlena informs Abe, John and Brady that Clyde's main focus is Ben as he is willing to do just about anything to make himself feel like he's a good father. This led the Salem P.D. believe that he plans to break his son out of prison, which was true.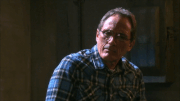 Once Chad found out about his plans he called the prison warden where Ben is being held at and warned him of what Clyde had planned and he ensured the prison staff to be ready if Clyde shows up with Thomas. In October 4, Clyde calls Jeremiah and shares his plans to break Ben out of prison and make sure he, Thomas and himself have a reunion that they'll never forget. In October 6, at the DiMera mansion, Marlena visited Kate and Chad to get intel on Clyde's current psychosis, Chad and Kate inform her about his plans in kidnapping Thomas and reuniting him with Ben. Kate shares her belief that Clyde is completely delusional now, for he believes that if he somehow reunites Ben with Thomas it will redeem him for the abuse he had done to him in the past. In October 11, Clyde impulsively decided to go off on his own to kill Chad and kidnap Thomas, although Orpheus mocked Clyde's deluded vision of a better life for his son given he's in a federal penitentiary for his string of murders among other things.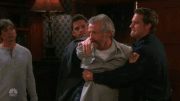 Nevertheless he went off, he soon allied himself with Andre DiMera, who wanted his brother dead as much he did. Once he confronted Chad at the DiMera mansion, they had an argument on Ben and after Clyde hit Chad with his gun, he confessed he doesn't hate Ben but pities him for having a father like Clyde. In the end, Andre's alliance to Clyde was revealed to be a ruse to trap Clyde and in the end all of his plans had been foiled by the DiMeras and the Salem P.D., he was arrested once more. During Clyde's arrest, Gabi Hernandez brought Thomas into the room, and Clyde raged that the baby belonged to Ben. In response Chad briefly mocked Clyde about his failure as a father as he made it clear to him that his son went crazy because of him, Clyde raged at him not to say a word about his family and Chad gladly stopped, silencing him before being dragged out of the mansion by JJ and his fellow officers. In the Salem P.D., the District Attorney Aiden Jennings promised that he will make sure that he'll spend a very long time in solitary confinement. Clyde only shrugged Aiden's promise and told him not to be too confident that his plan will work. In October 13, John revealed that Clyde is back serving his original 25 to life prison sentence as well as new charges from the prison break have also been added to his sentence.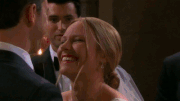 Nearly a year later, Ben became a patient at Bayview Sanitarium. In September 11, when the nurse leaves the room, Ben steals the keys to his restraints. On September 28, Ben frees himself from his restraints and knocks out the nurse with a file folder. When the orderly arrives, Ben drugs him then escapes. Ben arrives at St. Lukes to interrupt Chad and Abigail and Sonny and Paul's double wedding. Everyone's stunned that he's there. Abigail begins to hallucinate and out of pure rage she rushes towards him to punch him down. Rafe and JJ restrain him.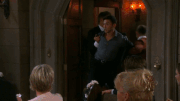 Ben begins to mock everyone at the wedding. When Chad and Abigail assume he's there for them he reveals he's there for Sonny and Paul. After Sonny lashes out to him for all the pain he's caused him and his family, he yells that Will is alive. No one believes him as he is taken out. At the police station, JJ and Rafe have Ben in the interrogation room. JJ tells Ben he's going to spend the rest of his life locked up like an animal. Ben claims he's here to make amends. In October 3, Sonny questions Ben in the interrogation room, he keeps taunting him, constantly saying he's innocent and that he didn't kill anyone.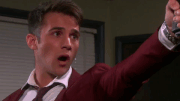 Soon after Paul and JJ enter and they convince Sonny not to listen to him. After Sonny and Paul leave, JJ enters the room. He grabs Ben's hair and demands to know if any of his other victims are alive as well like Paige. Ben taunts him by reminding him that he slept with her mother. He taunts him even more before JJ takes out his gun ready to kill him, Ben pushes his head up against it daring him. Hope and Rafe walk in and Hope orders him to stand down, Rafe reveals Hope is the new commissioner.
After JJ leaves Ben threatens to sue for police brutality and warns Hope that if they even think of sending him back to Bayview they'll never know what he knows about Will. Rafe snaps and brutally wraps his hand around Ben's neck warning him that he's in no position to dish out ultimatums before Hope orders him to let go. She offers to uncuff Ben and let him write down his statement. She lies and makes him believe that they'll work out a deal. Later Ben is put in a holding cell by Rafe to think of his next move.
In October 6, at Salem P.D., Hope brings Ben into the interrogation room and Marlena follows. Marlena asks why Ben declared that Will is alive. He grows aggressive and feels he's being attacked and scorned when all he's trying to do is tell the truth. She continues to ask how it's possible Will's alive. He admits somebody told him Will is alive, but doesn't say who. When she asks if it was a visitor at Bayview, he perks up. Later Hope comes in and asks Ben about his visitor and she shows him pictures of his father, Clyde, visiting him in Bayview.
On October 9, Ben recalls his visit with Clyde. Clyde came to see Ben during his siege last year, using Jordan Ridgeway, as an alias, so Ben believed it was his sister visiting him. Clyde informed Ben of his plan on breaking him out and reunite him with his "son". He argued that he doesn't think he could be a good father. Ben recalled on how he killed three people and cried about killing his friend Will. But Clyde revealed to Ben that Will was alive. Before he had to abruptly leave, Clyde could only tell him that things aren't always as they seem. In October 30, JJ and Lani revealed Ben has been locked up tight.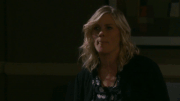 On November 28,
Sami Brady
had Ben kidnapped from the institution he was held in, so he may help her restore her son Will's memories, since his memories was erased by
Dr. Wilhelm Rolf
after he was revived by him in 2015. She elaborated her plan to Ben, though reluctant at first, he agreed. When Will was brought to him, he attacked him and started strangling him in the same manner as he did the first time. Will started to get some flashes but before he can remember more, Ben stopped and out of guilt revealed to Will that Sami put him up to this. Ben was restrained by Sami's men. After Will vexed Sami and left, Ben kept vexing Sami on how her son will never forgive for this act, as she had her men take him back to Bayview.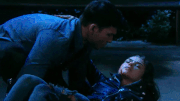 In June 2018, Ben is visited by Marlena Evans who questions his mental state as he due to be released from the sanitarium. Ben says it was the incident with Sami and Will that led to his break through. Ben vows to spend the rest of his life making amends for the pain he caused. Upon his release, Ben visits Will and apologizes to him. Chad finds them together and orders Ben out of town. Ben reveals that he doesn't have any money to leave and Chad offers to help him leave. Chad takes Ben to the edge of town where Ben finds an unconscious Ciara Brady (Victoria Konefal) lying in the middle of the road, having crashed her motorcycle.
Ben promises Ciara he has changed and convinces her to let him tend to her wounds. The two bond as Ben takes care of Ciara and she begins to trust him. However, Ben starts to unravel when he can't refill his medication due to the Salem PD putting out an APB on him and Ciara. He grows paranoid and begins suffering from hallucinations of Clyde who tries to convince him that Ciara turned him in. Ciara makes him believe that he's hallucinating and that she's real. She convinces him to go get his meds, but as soon as he leaves the cabin catches fire, and when he returns with his meds and starts looking for Ciara, Rafe and Hope arrest him, charging him with attempted murder. Afterwards he's released from prison after Ciara hires Ted Laurent as his lawyer. He is then confronted by his victim Paige's mother Eve Larson who ends up attacking him for killing her child. Rafe shows up and stops Eve, letting Ben get away. Ben stops by Ciara's house to see her only to be attacked by her niece Claire Brady with a frying pan. Hope and Rafe soon arrive and Rafe takes him out and orders him to stay away from Ciara.
However, days later, Ciara invites Ben to move in with them. Tripp was against it, but Claire supported her, mainly because she wants to push Ciara and Ben together so Tripp could be hers. On September 14, Ben was arrested by Hope after claiming new found were brought into light, but Ben rebuffs her claim believing she is setting him up. In October 1, Ben was released as they learned that the evidence found was staged. He returned back to the loft right after Ciara and Tripp had sex for the first time, but Ciara requested that he moves out as she doesn't want him to cause trouble for her and Tripp. On October 30, she and Ben nearly kissed in the Pub till she backed away as she doesn't want to betray Tripp.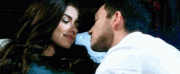 In November, Ben and Ciara continued to bond as they admitted they have feelings for one another. Ben helped Chad kidnap Abby out of the DiMera mansion for a bundle of money. Ben soon confronted
Wyatt Stone
, the man who claimed to have set him up, and he scared him to tell him that Tripp was the one trying to frame him. Ben soon told Ciara of what Tripp had done and when confronting Tripp she broke up with him. In November 27, Ben and Ciara shared their first kiss till it was interrupted by Rafe as he warned Ben to stay away from Ciara. However, they decided to start dating despite everybody's disapproval. In addition, Ben was hired as
Stefan DiMera
's new head of security at the DiMera compound.
He starts dating newly single Ciara. He also saves her from the burning fire after his sister Jordan Ridgeway abducts her. Ben takes Ciara to the hospital where Ciara is admitted for inhaling too much smoke. Jordan shows up in Ciara's room and knocks Ben out. When he regains his consciousness, he stops Jordan from hurting Ciara, he almost kills her with a syringe but is stopped by Rafe Hernandez. Feeling guilty for almost hurting the sister who raised him, He visits her at the police station and apologizes to her. He then figures out that it was Claire Brady who set both the fires at the Mammoth Falls Cabin and the Horton cabin that almost killed Ciara, Tripp and Haley Chen. He saves Tripp and Haley, but gets wrongly accused of setting the fire and gets arrested. At the SPD, he confides in Ciara and they secretly conspire against Claire. They eventually exposed her and got her sent to Bayview to get help.
Overtime, in 2019, Ben and Ciara's relationship developed. In September 17, 2019, Ben and Ciara learned that Jordan was released from Bayview under the belief that she has been rehabilitated and goes to live with Rafe and her son David. Ben and Ciara didn't believe she was, and she forbidden Ben from coming near her son, and she maintains that he is a danger to Ciara and something will happen to her. In October, Ben learned Stefan was killed and was declared brain dead leaving his wife Gabi Hernandez as his widow and owner of the DiMera mansion. In November, after Ciara was nearly killed by Jordan once more, Ben was determined to hunt her down. In November 8, Ben finds Jordan's dead body when he comes home with her scarf wrapped tightly around her neck.
After the Time Jump, from November 2019-20, it's revealed that Ben was sent to prison for killing his sister Jordan and he is sharing a cell with his former victim Will, who was also imprisoned for accidentally causing the death of his mother in-law Adrienne Kiriakis. He and his father ran into each other during the one year he's been in prison, and Clyde was put in solitary for a few months. Despite his relationship with Ciara has long been done, it is later revealed that Ciara and Ben are secretly still together as she believes in his innocence and is working on proving it by exposing her grandfather Victor Kiriakis and her cousin Xander Kiriakis, whom she believes are the real culprits, as the ones who truly killed Jordan.
On November 19, Ben reunited with his father Clyde after came out of solitary confinement, and he revealed to Ben that he is planning on helping him get out of prison by kidnapping Mackenzie Horton to force Xander into confessing on murdering Jordan. Ben was able to get word to Ciara on Clyde's plot and she eventually finds little Mackenzie and saves him from Clyde's associate, Ray. With his execution day approaching, Ben gets more desperate. In February 2020, he escapes from prison with Will and Clyde's help. Ciara arrives on her motorcycle to transport him to the DiMera gatehouse. When Rafe shows up to search for Ben, Ciara hits Rafe over the head and knocks him out, providing Ben with an opportunity to escape. Although he does run away, Ben later goes to the police station to turn himself in. He doesn't want Ciara to get in trouble for helping an escaped convict.
Just as Ben is about to be executed, Ciara learns that
Evan Frears
is actually David's father, as well as Jordan's murderer. Ben has flashbacks of his life with Ciara as he gets injected with lethal drugs. Armed with a gun, Ciara takes Evan to the prison and forces him to confess. The execution is stopped in the nick of time, and Ben is revived from the brink of death. Later, Ben's conviction is overturned and he gets released from prison. Ben is eternally grateful that Ciara saved his life. Throughout spring 2020, Ben enjoys his freedom and goes job-hunting with Ciara. He is hired by
Jake Lambert
, a mechanic who looks identical to Stefan. Now that he has a job, Ben decides to propose to Ciara. Since they had Chinese food on their first date, he puts a message in her fortune cookie. Ciara says yes, and Hope even seems to be okay with their engagement.
Casting and Creation
In the summer of 2013 Soap Opera Digest reported that the soap had put out two separate casting calls, one of which was for the role of Ben. In February 2014, it was reported that actor and country singer Justin Gaston, known for his appearance on the television series, Nashville Star had been cast in the contract role of Ben. Gaston filmed his first scenes in October 2013 and was slated to make his first appearance on February 26, 2014.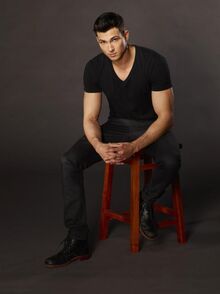 During the week of April 7, 2014, rumors circulated that Gaston had been replaced by actor Robert Scott Wilson, with neither actor nor the show commented on the speculation. On April 14, 2014, Soap Opera Digest confirmed the rumor and reported that Gaston was indeed replaced by Wilson, known for being the first male model on The Price Is Right and his portrayal of Peter Cortlandt in the short-lived online reboot of the ABC soap, All My Children. Wilson commented on the news that he would soon depart from the game show, and thanked fans. The following day, Wilson confirmed his final appearance on The Price is Right as April 15, and assured fans that he was not leaving on bad terms but did not comment on his new gig at Days of Our Lives. Wilson made his debut on May 22, 2014, in scenes opposite Kate Mansi as Abigail and Days veteran Kristian Alfonso as Hope Brady. At the time, Wilson was testing for another project on Fox. When the project fell through, Wilson returned to Boston to visit his family for Christmas which is when he learned he got the job. "It came at a time when I didn't expect," Wilson told Soap Opera Digest. Ironically, Wilson had just purchased a brand new Mercedes Benz the week before booking the gig. "Fortune favors the bold" he said of his luck. He started filming on January 8, 2014, and had filmed twelve episodes by the end of February. Wilson accredited his landing the role to his time on All My Children and one of his former costars, Jill Larson who played his mother, Opal. Wilson also found common ground with former AMC alum, Chrishell Stause who played Ben's sister, Jordan Ridgeway and said Stause and [Kate] Mansi helped him make the transition. After landing the gig, Wilson learned he would also be working opposite [Kristian] Alfonso, another Boston native.
Victims
Article: Ben's Victims
Trivia
According to a police report, his birthday is March 13th 1989.

Ben is a Pisces. Pisces is the sign of illusions, and those born under this zodiac have a tendency to lose their grip on reality.
13 is an unlucky number.
Then later, Ben's birthdate is shown on prison files as April 12th 1987. This would make him an Aries instead.

He marries Ciara Brady on the 22nd of July 2020.
Gallery