Jurassic World: Dominion Dominates Fandom Wikis - The Loop
Play Sound
Chad and Abigail DiMera
Billy Flynn and Marci Miller as Chad and Abigail DiMera
Days of Our Lives
Portrayed by
Chad DiMera:
Casey Deidrick (2009-13)
Billy Flynn (2014-present)
Abigail Deveraux:
Kate Mansi
(2011-16; 18-20)
Marci Miller
(2016-18; 20-present)
Current status
Married/In Love/Soulmates/Best Friends/Parents
Duration
2011, 2013, 2015-present
First appearance
March 3, 2011 (on DOOL)
August 1, 2019 (on DTDS)
Last appearance
November 7, 2019 (on DTDS)
Introduced by
Ken Corday and Gary Tomlin
Spin-off appearances
Chad and Abby in Paris (2019)
Profile
Fullname
Chad Michael DiMera
Abigail Johanna Deveraux DiMera
Nickname(s)
Chad:
Golden boy 2.0 (by Andre)
The Phoenix (by Kate)
Chadwick (by Gina)
Abigail:
Abby
Abs (by J.J.)
Prizefighter Abby (by Chad)
Alias(es)
Chabby
Gender
Male, Female
Born
March 3, 1990 (Chad)
October 19, 1992 (Abigail)
(born onscreen)
Age
Chad (31)
Abigail (29)
(T.J.; 2019-20)
Occupation
Chad DiMera:
Co-CEO of DiMera Enterprises
Abigail Deveraux:
Reporter at The Spectator
Residence
DiMera Mansion
Salem, Illinois
Apt. 235
Paris, France[1]
Billy Flynn and Kate Mansi as Chad and Abigail DiMera
Casey Deidrick and Kate Mansi as Chad DiMera and Abigail Deveraux

Relationships
Family
DiMera, Horton, Johnson
Parents
Chad's Parents:
Siblings
Chad's Siblings:
Spouses
Marriage Status:
Mar 15, 2016 - Jun 27, 2017 (divorced)
Oct 4, 2017 - Oct 26, 2018 (divorced)
Feb 21, 2019 - present (married)
Children
Thomas DiMera (born 2015)
Charlotte DiMera (born 2018)
(Chabby children)
Grace DiMera † (born\died in 2009)
Baby Girl DiMera† (died 2021)
(Chad's daughters)
Grandparents
Chad's Paternal Grandfather:
Unnamed woman †
Abigail's Maternal Grandparents:
Laura Horton
Abigail's Paternal Grandparents:
Duke Johnson †
Josephine "Jo" Johnson †
Harper Deveraux † (adoptive)
Camille Deveraux † (adoptive)
Aunts and uncles
Chad's Aunts/Uncles:
Six Uncles †
Ryan Brady †
Abigail's Aunts/Uncles:
Adrienne Johnson † (paternal)
Mike Horton
(maternal)
Nieces and nephews
Chad's Nieces/Nephews:
Steven Hawk
Rachel Black (adoptive)
First cousins
Abigail's Cousins:
Victor Kiriakis II
Godchildren
Abigail's Goddaughter:
Other relatives
Abigail's relatives:
Chad Michael DiMera and Abigail Johanna Deveraux DiMera are a popular favorite supercouple from the soap opera, Days of Our Lives.
Casting
Abigail Deveraux
In the beginning, the role of Abigail Deveraux was originated by Meghan and Michael Nelson on October 19, 1992, who shared the role until December 8, 1994. Later, many other children took over the roles till their final run end on January 2, 2001. They're successor, Megan Corletto portrayed the role of Abigail from January 31, 2001, and remained until May 27, 2003. She was replaced by Killian Clare from August 28, 2003 to June 24, 2004.
On October 31, 2004, the role was recasted and rapidly aged to a teenager with fifteen-year-old actress Ashley Benson taking it on and appear as Abby, her debut was on November 12, 2004. Benson remained with the show for three years until her departure from the soap on May 2, 2007.
Three years later, it was reported that the character of Abby would be brought back to the canvas with newcomer Kate Mansi assuming the role. Mansi's Abby first appeared on March 2, 2011. In January 2016, it was revealed that Mansi will be leaving the show and her last appearance was on June 24, 2016.
In June 2016, Soap Opera Digest broke the news that newcomer Marci Miller had been cast as Abigail. In the November 14, 2016, issue of Soap Opera Digest, it was confirmed that Miller would make her first appearance as Abigail on November 10, 2016. In May 2018, Daytime Confidential reported that Miller will be departing from the show.[3] Soap Opera Digest later announced Miller's exiting, citing her decision to not renew with the soap, and announced that Mansi would reprise the role for a "short-term" period of time.[4] In September 16, SOAP OPERA DIGEST CONFIRMS KATE MANSI HAS WRAPPED HER RETURN STINT... Kate Mansi's brief return stint as Abigail has finished, per the new issue of Soap Opera Digest. Her last Instagram post from the "Days" set, a photo of the Deveraux family, was on August 21, so look for her to air until at least the end of February 2019. In October 30, it was revealed Marci Miller's last date as Abigail is on November 19.[5] Mansi returned to the show on November 29.[6]The two will reportedly last air in the episode scheduled for Thursday, Feb. 21. "You won't wanna miss it," Flynn tweeted of his final episode, adding the hashtag "#chabbyforever."[7]
On May 5, 2019, it was revealed that Kate Mansi will reprise her role as Abigail Deveraux this fall, a long with her onscreen partner, Billy Flynn.[8]
On July 29, 2019, it was revealed that the NBC soap opera is getting an original companion series, Days of Our Lives: The Digital Series. The first season premieres on Thursday, August 1, on The DOOL App with the eight-episode arc "Chad and Abby in Paris." Billy Flynn and Kate Mansi will return to their iconic roles as Chad and Abby and we will see what they're up to in France before they return to Salem and Days of Our Lives this fall.[9]
In October 29, 2019, it's been confirmed on TvInsider that Chad and Abigail are set to return to Salem on November 11.[10]
In June 18, 2020, it's been confirmed on Soapoperanews, as Kate Mansi recently wrapped her on-screen run as Abigail DiMera, on May 27, the news is now circulating that Marci Miller who stepped into the role after Mani's original five-year run, will be returning. So far details are limited. There is no word yet if this will be a long term return or something temporary. No air date has been revealed yet, please stay tuned for updates.[11] Her return date is on September 4.[12] In September 30, it's revealed that Marci is now on contract.[13]
Chad DiMera
In May 2009, the casting and character of Chad DiMera (then Chad Peterson-Woods) was announced. Casey Deidrick took on the role and he signed the standard four year contract. In the spring of 2013, there was speculation that the series released a casting call for an actor matching Deidrick's description which led to the possibility that the role of Chad was to be recast.
n June 20, 2013, Deidrick confirmed his departure from the series through Twitter and posted a picture of his final script. Deidrick's last air date was on October 30, 2013.
In June 2014, a picture of a script autographed by the Days of our Lives cast members was auctioned off at a charity event, and Billy Flynn was one of the signatures. On August 12, 2014, the producers officially confirmed that Billy Flynn was chosen to be Deidrick's recast. Flynn took on the role of Chad and his first airdate was on September 12, 2014. In May 2018, Flynn announced he would remain on the soap for the foreseeable future.[14] In August 8, 2018, according to Daytime Indulgence, Flynn will be taping through October and his final episodes will air in April. A few months ago, Flynn did re-sign his contract. He announced online he was staying put in the role he's been playing since 2014.[15] In September 16, SOAP OPERA DIGEST confirmed Kate Mansi wrapped her return stint, Billy is set to depart from the show with his onscreen partner per the new issue of Soap Opera Digest. Mansi's last Instagram post from the "Days" set, a photo of the Deveraux family, was on August 21, so look for her and Billy to air until at least the end of February 2019. The two reportedly will last air in the episode scheduled for Thursday, Feb. 21. "You won't wanna miss it," Flynn tweeted of his final episode, adding the hashtag "#chabbyforever."[16]
On May 5, 2019, it was revealed that Billy Flynn will reprise his role as Chad DiMera this fall, a long with his onscreen partner, Kate Mansi.[17]
On July 29, 2019, it was revealed that the NBC soap opera is getting an original companion series, Days of Our Lives: The Digital Series. The first season premieres on Thursday, August 1, on The DOOL App with the eight-episode arc "Chad and Abby in Paris." Billy Flynn and Kate Mansi will return to their iconic roles as Chad and Abby and we will see what they're up to in France before they return to Salem and Days of Our Lives this fall.[18]
In August 22, 2019, it's revealed according to Jason47, that the new behind the scenes photo of the cast chart in the make-up room confirms several things which include exits, rumors, the recurring cast and those who are on contract. The report states that Billy Flynn who is returning on screen this fall as Chad DiMera in a contract capacity. There's no word on the length of the contract.[19]
In October 29, 2019, it's been confirmed on TvInsider that Chad and Abigail are set to return to Salem on November 11.[20]
This super-couple's music is "Because You're Mine", performed by Dasha Chadwick since 2016.
Background
Abigail Deveraux is the first born daughter of the legendary supercouple Jack and Jennifer Deveraux. She is of the Horton family.
Chad DiMera is the youngest son of the greatest villain in the soap genre Stefano DiMera also known as The Phoenix and his former mistress Madeline Peterson-Woods. He is of the DiMera family.
In March 3, 2011, Chad and Abigail meet in Java Café and it was love at first sight. Even after finding out that he is a DiMera, she continues to fall for him and eventually the two of them start dating despite their families disapproval.
Chad is Abigail's first love and on March 15, 2016, they finally got married at the DiMera Mansion. Sadly they got divorced more than a year later in June 27, 2017.
They became engaged again in August 21, 2017 and they finally got married at St. Lukes on October 4. However, once again Abigail divorced Chad in order to marry his older half-brother Stefan DiMera, so he would not commit her into a hospital as she was being framed by her former friend turned hateful enemy, Gabi Hernandez.
Fortunately, on Christmas Eve, Abigail secretly divorced Stefan and a day afterwards all of Gabi's deceptions were exposed. On Valentine's Day 2019, Chad and Abigail reconciled and began to recover their relationship. On February 21, 2019, Chad and Abigail got married for the third time at the Horton House and moved to Paris with their children; Thomas and Charlotte.
Later, in November 2019; (2020 T.J), Chad and Abigail returned to Salem with their children. Where they are currently living in the DiMera mansion. However in May 2020, Abigail began suffering hallucinations after being drugged with a hallucinogen drug by an unknown party, due to this circumstance, Chad had to take Abigail to Florida to get treatment. So they both left in May 27, leaving their children under the care of their grandparents, Jack and Jennifer. Not long after leaving, Chad returned to be with his children and on September, Abigail returned mostly healed from the effects of the hallucinogen drug.
Together they have two children while Chad had two daughter's:
They are the first and only DiMera/Horton Super couple in Days's history. Chad and Abigail are soulmates, the love of each other's lives.
Over the years, Chad and Abigail faced against many adversaries that challenged their love and relationship and yet despite everything they are always in need of one another even at their darkest times.
Storylines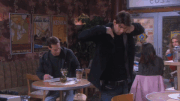 In March 3, on his birthday, Chad DiMera (Casey Deidrick) met Abigail Deveraux (Kate Mansi), even though at the time she did not know that he was a DiMera, she was instantly attracted to him vice versa with Chad. Soon afterwards she found out about his true identity and although at first she was reluctant to get close to him concerned that he is Stefano DiMera's son, they began getting closer when she learned of Chad's deceased daughter Grace. When Chad decided to move into the DiMera mansion, he asked for her help to move in. With excitment she accepted. Abigail and Chad's families; the Hortons and the DiMeras were very disapproved with the romantic relation between them.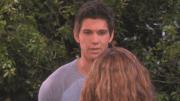 In August, 2011 he leaves the DiMera mansion after he was shot by one of Stefano's enemies. After that, Chad had decided to not have anything to do with his new found family which helped Chad and Abigail's Romance develop even more. In September, Jack Deveraux, Abigail's father returned. Abigail was furious with her father for leaving them without saying anything, being out of touch for a year, and then suddenly reappearing. It turns out that Jack had gone to Afghanistan to investigate a story about a drug ring without telling his family where he was going. While he was there, he was kidnapped, tortured, and held hostage. Abigail felt bad for the suffering that her father endured, but still had a hard time forgiving him for leaving without telling anyone.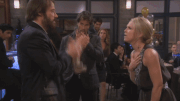 Chad was there for Abigail through Jack's return and the two grew even closer, both personally and professionally. Abigail contributed articles to Chad's website, SalemSportsFan.com, and even won a journalism award for one of the columns that she'd written. Things went well until Chad started noticing that he had more in common with Abigail's best friend, Melanie Jonas after they share a kiss at the town's Halloween party. Meanwhile, Chad, Will and Sonny Kiriakis launch an internet website for sport fans at Salem University. However, they are forced to shut it down when criminals begin using it for illegal gambling. The criminals then kidnap Chad and Melanie and believing they are about to die, the two confess their feelings. Abigail realised that she was starting to have feelings for the much older, Austin.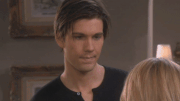 Abigail and Chad made the mutual decision to break up on New Year's Eve 2011. A few days later, Abigail caught Chad and Melanie looking very close and realized that the two of them had feelings for each other. Abigail was furious at both of them, especially Melanie. Despite Melanie's offer to give up Chad, Abigail could not forgive Melanie. In time she gave them both her blessings. Later in 2012, tragedy was spreading, Melanie was unintentionally kidnapped because of Gabi Hernandez's obsession towards Chad, while Abigail's father Jack Deveraux became a martyr after sacrificing himself to save his daughter from death in an elevator. Chad and Melanie's relationship did not last, Melanie left him after she found out he was keeping the identity of the person who had her kidnapped a secret. Despite them being engaged and with Chad's own reasons for his actions, Melanie left town so she can forget the trauma she had faced in Salem.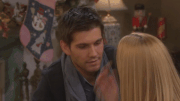 On New Years Eve 2012, a year after Chad and Abigail broke up, they shared a kiss in midnight. They briefly reunite and exacts revenge on Gabi when he reveals at her wedding to Nick that Will is the father of her unborn child. Abigail dumps Chad forcing Lexie's brother, Cameron Davis (Nathan Owens) to come to her aid. Chad and Abigail eventually patch things up when they learn Cameron has been moonlighting as a stripper. She agrees to a date, but later backs out. Chad is touched when Will and Gabi name their baby Arianna Grace after his deceased daughter, Grace DiMera, when he held Arianna he tearfully reminisced his late daughter.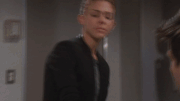 Chad is mistakenly led to believe he has a brain tumor, and lies to Cameron about his diagnosis to keep him away from Abigail. Chad and Abigail consummate their relationship only for Chad to get shot at EJ and Sami Brady's engagement party. Though he survives, Abigail dumps him after she discovers his lie about the tumor. On October 30, 2013, Stefano accompanies Chad to Boston for a surgery to repair damage from the bullet. A few days later Cameron got a job offer from Doctors Without Boarders. He accepted the position and left Salem. After Chad's surgery, he called EJ to tell him that the surgery was a success, but to let Abigail know that he wouldn't be coming back to Salem.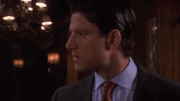 In 2014, EJ DiMera, Chad's older brother and Abigail were getting close and in January 7, they began having an affair that lasted till March. EJ was desperate to keep the secret of the affair a secret to his then fiancé, Sami Brady. But soon the affair was exposed in the early summer, and Sami was determined to make EJ and Abigail suffer. Through the suffering and judging she faced from everyone with the exception of her family and friends, she soon got close to Ben Rogers (Justin Gaston), who later learned that he was her friend Jordan Ridgeway (Chrishell Stause)'s half-brother.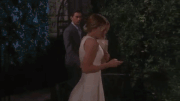 In September 12, 2014, Chad returned to Salem and upon seeing EJ, he punched him hard for sleeping with Abigail after finding out about their affair in Will's article. Chad reconnected with his friends "T", Will (Guy Wilson), Sonny Kiriakis, and Abigail whose feelings for him have resurfaced once more. He does not like the fact that Abigail is dating Ben Rogers (Robert Scott Wilson). He tried to get Ben fired from his club by accusing him of stealing but Sonny disagrees with Chad. Chad charmed Abigail and soon became interested in Ben's sister, Jordan Ridgeway. Chad and Jordan began dating, despite his interest towards her...his heart still lingered for Abigail and thanks to Kate Roberts they soon broke up.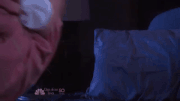 Jordan soon after leaves Salem after receiving a new job opportunity in New York. After she's gone, Chad went back into pursuing Abigail, but, his life got changed once more when he discover his adoptive sister Kristen was killed, and now knows he was the last child in the family. In late April Chad confesses his undying love to Abigail, and reveals that he was just using Jordan to get revenge on her for what happened with EJ. Abigail's feelings and lust for Chad kept growing till in June 3, 2015, she cheats on Ben and sleeps with Chad in the DiMera garden and in his room. However, Chad tells Abigail that he was just using her to get revenge on what happened with EJ, but the truth is he is still very much in love with her and wants to protect her from his father since he has a mysterious interest in the two of them getting together.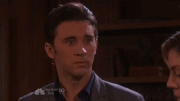 Soon after Abigail finds out she's pregnant and the father is revealed to be Ben after Ben's father, Clyde Weston, threatened the doctor facilitating the paternity test. Chad is disowned by Stefano and, depressed, goes to a bar where he meets Serena Mason. Serena rejects his advances and Chad drunkenly goes after her. He wakes up the next morning without any memory of anything that happened after he left the bar and soon finds out he's the prime suspect after Serena is found strangled by the "Necktie Killer" in the park. Abigail sticks by him even though she's still with Ben. Even after the murder of Paige Larson and when Dr. Marlena Evans is attacked when she failed to help Chad remember what happened the nights Serena and Paige were murdered, she still stood by him believing he was innocent.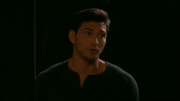 After Will was killed, Chad realized it was Ben who was the Necktie Killer. He confronted him and they got into a fight that ended with Chad entering into a coma. Abigail still continues to believe in him, despite Ben claiming Chad attacked him. Chad was taken into custody after he woke up and continues to be convicted of the murders. While getting ready for Hope Brady's wedding to Aiden Jennings, Abigail tells her mother that Ben is acting weird, which Ben overhears. She soon finds pictures of Chad on his phone, many pictures of him and she realizes that he was stalking him. When Abigail suggested to give this to the cops to clear Chad's innocence, Ben admits to being the Necktie Killer and to framing Chad. Abigail tries to get him to get help from Marlena but he refuses. Then when Abigail tries to get away he goes barking mad and knocks her out and takes her to an abandoned cabin in Mammoth Falls and handcuffed her to a chair so she couldn't escape. Abigail tried to escape a few times but failed.
Chad is released after Aiden Jennings attacks Hope Brady on their wedding night and he is believed to be the "Necktie Killer." Chad goes to Abigail and Ben's apartment to thank Abigail for believing in him, when he is there he begins to have flashes of the night he was put into a coma, but Ben makes him leave threatening to call the cops. Abigail, who Ben is keeping hostage in a cabin in the middle of nowhere, is forced to call Chad and tell him that she's done with him, luckily Chad is able to sense that she is in danger and she is able to communicate with Chad that she's in trouble without Ben knowing.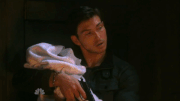 When Chad found out that there was something wrong he asked Rafe Hernandez to help find her and after some arguing Rafe agreed. The police tracked Ben and Abigail's location and Chad went looking for them. A little while later, she started getting pains which she thought were cramps but they later turned out to be labor pains. Abigail gave birth to a premature healthy baby boy, thanks to a midwife named Wendy Taylor who was shot and killed by Ben after she helped in giving birth to Abigail's son and buried in the snow.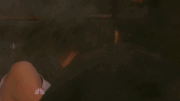 Soon after, Chad arrives at the cabin, but Ben knocks him out and ties him and Abigail to the bed, setting it on fire and leaving with Abigail's premature son. Chad is eventually able to get himself and Abigail free and he carries her to safety. They are found by the police and Chad and Abigail were returned to Salem. In December 7, Ben was arrested for the murders thanks to JJ and Officer Lani and Abigail testified and revealed to the police of all of Ben's crimes. She soon interrogated him and learned her son was at a motel. He was put in a jail cell with 24 hours suicide watch over him.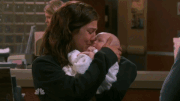 Stricken over the disappearance of her son, Chad and Abigail's brother JJ Deveraux go back to Mammoth Falls, where Abigail was being held hostage and they soon find her son at a motel and then reunite them at the hospital in Salem. He was named "Colin" by Ben but Abigail wanted her son to have his own name, a new start with no memory of Ben at all and so she renamed him Thomas Jack Deveraux, after her father Jack Deveraux and great-grandfather Tom Horton.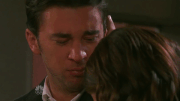 Afterwards, Chad and Abigail begin to plan their future together. In December 11, Abigail revealed to Chad when she first started dating Ben she knew deep down in her heart that she couldn't really be in love with him for she never stopped loving Chad even to this day she still never stopped loving him vice versa with Chad, Chad tried to convince her that she was not at fault for Ben's actions. Chad begins to comfort her and help her forget what happened with Ben. However, when Chad is later hypnotized by Marlena, he is brainwashed by his older brother, Andre DiMera, after he hijacks the session, to do the family bidding and get close to Belle after Sami stole the DiMera fortune. He is also forced to break up with Abigail.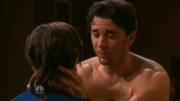 Though Abigail was able to sense something was wrong and began to investigate. On New Years Eve, after Thomas gets sick it's revealed that Chad is his father, not Ben. The revelation of his son helped Chad break the conditioning that was put into him. He and Abigail eventually get engaged. Weeks later, Chad buys the DiMera mansion, and he and Abby move in with their son, Thomas. He meets Abigail's Grand-Uncle Steve Johnson. Chad was later shocked that his father has been murdered. Andre claims that Hope killed Stefano, and Rafe helped her cover it up. Chad doesn't believe Andre, and refuses to help him after he has been arrested for Stefano's murder.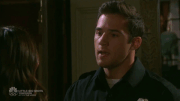 On Valentine's Day morning, Chad and Abigail vowed to each other that "A Love Like Ours Comes Once In A Life Time." Chad and Abby plan their wedding day, but on March 1, Chad learns from J.J that Ben has escaped the mental institution he was kept in after having sweet-talked a female guard into letting him walk out. They believed he was coming back to Salem to get Abigail and Thomas, since he still believes Thomas is his son. Chad wanted to keep Ben's escape a secret so she wouldn't panic out of control. But after days of not being able to find and capture Ben, J.J against Chad's request tells Abigail of Ben's escape which causes her to panic.
On their wedding day, Abby sees Ben outside the window and lets out a blood curdling scream. After it's determined that Ben is nowhere on the property, Abby and Chad get married and in their vows they both declare that they are everything to each other, along with their son and promise to love one another forever. Abby continued to be haunted by Ben even on her honeymoon with Chad. When they get back to Salem, on March 27, Abby saw and communicated with Ben at the DiMera mansion. Ben even picked up Thomas, and Abby told Ben Thomas was Chad's son, and not his. Ben started to leave with Thomas and stopped at the window. Abby yelled at Chad and J.J. to stop Ben from leaving, but there was no one there, and Thomas was safe in his stroller.
Abby continues to have hallucinations of Ben until the real one shows up. In April 7, Ben broke into the DiMera Mansion, and in the living room he confronted Abigail and made it clear to her that he wants her and "their" son back. Abby gets Ben to drop his guard by lying about Chad abusing her, and then seducing him. Abby seduced Ben by lying about Chad abusing her, and then he was taken to her bedroom where she continued to seduce him till she stabbed him in the shoulder with a pair of scissors, and then knocked him out with a lamp. Chad calls her to check up on her, Abigail doesn't tell him that Ben is at the house instead she decides to take care of Ben herself and tells Chad to pick up some groceries so he wouldn't interrupt what she's about to do to him.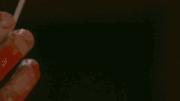 Abby tied him to the bed, and woke Ben up just so she could taunt him. Abby struck one match after another which terrified him since he slowly began to realize what she was gonna do. Ben told her that even if she killed him, he will always be with her, though Abigail was not worried as she believed she was doing a public service. Without hesitation, Abby lit Ben on fire. Chad arrived and put out the fire. Ben was burned heavily in his legs. Despite the pain, he tried to make his escape but Chad knocked him out and gave him a busted lip. Abby was furious with Chad as she wanted Ben to die. Ben got arrested, he was taken to the hospital to be treated for his injuries and soon after he was condemned by the District Attorney Justin Kiriakis and the courts to be sane enough to be sent to a maximum security prison.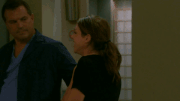 Later on, Abby overheard Chad and Marlena talking about admitting Abby into a mental institution, and Abby took Thomas and fled to a motel. Chad and JJ found them, and talked Abby into returning home. When Abby couldn't calm Thomas down, but Chad was able, Abby realised she needs help, and agreed to go get help. After admitting her into the hospital, Chad tearfully declared it was hardest decision he ever had to make. While being evaluated at the hospital, Abby had a nightmare about Ben. "Ben" told Abby now that he knows she doesn't love him, she has to die, and Abby woke up alone and afraid. She was visited by Chad and Thomas, even though she happy at first she began to feel concerned of having her family around her.
Abby eventually requested that Chad no longer visit her, but in June, Abby was injured in a fire. Chad went to see Abby, who insisted that Ben was there. In Abby's mind, she could still see Ben. Chad was horrified and confused that Abby seemed to be getting worse, not better. Chad got even more bad news when he learned that Abby was the one who set the fire. As Abby slept, she remembered seeing Ben again. Abby opened a drawer in her room that had a lighter and can of gas, which Abby used, hoping to rid herself or "Ben" for good. Then, Abby imagined that Jack had appeared and dragged her out of her room, before she got too injured. When Abby woke up, she declared that she wanted to leave, and Chad agrees to help her escape.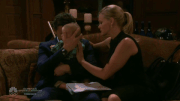 Abby disappears, and Chad pools all his resources into finding her. JJ and Jen wonder if Chad broke Abby out, and is hiding her, but Chad swears he isn't. Andre offers to help if Chad bequeaths him an old safe house of Stefano's outside of town. Andre claim he found a letter. Chad reads the meter and becomes convinced Andre has Abby. Andre denies the accusation, but tells Chad he lied when he said that he found the letter. Andre says he saw Abby, and she gave him the letter. Chad still doesn't believe Andre, and leaves. Chad later decides to get close to Andre to find out if he does Abby. Andre claims Abby died in a plane crash, leaving Chad devastated. As Chad spirals more and more out of control, Jen decides to sue a had for custody of Thomas, believing he can't take care of Thomas. Chad hires Belle as his attorney, but eventually realizes he is in no shape to take of Thomas while he is grieving Abby, so he decides to give up custody. Jennifer also realizes she can't take of Thomas, so the both of them decide to let Thomas stay in the DiMera Mansion with Lucas and Adrienne helping Chad raise him.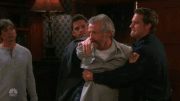 Later in September, Clyde Weston escaped prison and made his way to Salem where he had every intention of kidnapping Thomas, who in his delusional mind believed should be Ben's son, even though he knows he isn't his, and reunite him with his "deranged serial killer of a son" believing it will redeem him for the abuse that he had done to Ben as a child. However, his plans had been foiled by the DiMeras and with the help of Adrienne and Lucas, he was arrested once more and sent back to prison.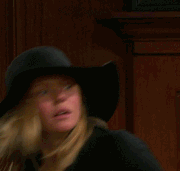 In November 2016, Abby returns to Salem after faking her death through her brother-in-law Andre's help. She left so she can recover on her own and through the help of her grandmother, Laura Horton. She learned that her brother was shot and decided to come back home to make sure he was alright. When Abby went to see Thomas she ran into Andre at the mansion. Abby hides when Chad comes home, and waits until he leaves before she comes out of hiding. Abigail hesitated to reveal herself because of her trauma, believing she might still be a danger to her son. Andre promises Abby he won't tell Chad she has returned to Salem. Abby briefly holds Thomas, before leaving the mansion.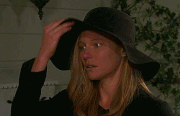 Abby reveals herself to Jennifer, and explains why she ran away. She hides out at home with only Jennifer knowing she is alive. When Andre comes over to talk to Jennifer, Abby attempts to run. Andre catches her, and to Abby's surprise, Andre encourages Abby to reveals herself to Chad, and reclaim her life. Andre goes to take Abby to the mansion, but they see Chad at the square. Abby attempts to run, but Andre stops her, and pushes her to reveal herself. Abby slowly approaches Chad, but then runs away when she sees Gabi come up to him. Andre catches up with Abby, and advises her to take some time to think about it. He gives her an untraceable phone to call him anytime she needs to.
Abby hides out in the attic at Jennifer's. In November 28, during the celebration of Thomas's first birthday, she is discovered by JJ, who is happy to see his sister alive, and agrees to keep her secret. Abigail watched from a far as the party went on, Chad gives their son his mother's favourite childhood toy, Lulu as a birthday present from his grandmother, secretly his mother. Later that day, in the night Thomas was brought to the Horton House and he was finally reunited with his mother, she apologized for not being with him in his birthday but Jennifer assures her there will be many more. She was astonished by how much he's grown. Andre continues to push Abby to reveal herself.
Abby sees Dario Hernandez down by the docks, and blackmails him into keeping her secret using his illegal activities as leverage. Abby sees Chad talking to a memorial for Abby in the park, and she has a panic attack and runs into Dario, who comforts her. Abby meets with Andre, and tells him she is finally ready to reveal herself and reclaim her life. At the park she takes the ring that Chad left on her memorial statue. Andre goes with Abby to present her to Chad, but they walk in on Chad and Gabi as they are passionately kissing. Abby runs off, and starts to have a panic attack. Andre catches up with her, and assures her that Gabi is just a distraction, and Chad will drop her when Abby reveals her. Abby thinks the best thing for everyone is to leave Salem for good.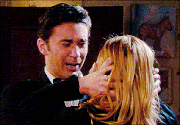 She thanks Andre for his help, and says that despite his initial motive for using Abby to get back into Chad's good graces, she believes he wants them both to be happy, and asks him to respect her decision. Abby says goodbye to Jennifer and is all set to leave Salem. Andre has Abby meet him and tells her if she won't tell him she is alive then he will. Abby threatens to tell Chad about Andre's involvement, and Andre backs off. Abby goes to say good bye to Thomas and Chad sees her. Chad is shocked and relieved to know Abby is alive, but wants to know where she was. Abby explains everything to Chad and he is frustrated and shocked by Abby and Andre's actions. Abby says Chad has every right to hate her, but Chad yells he doesn't hate her, but doesn't understand how she could do this. Thomas wakes up and starts crying, and Chad asks Abby if she can be a mother for Thomas.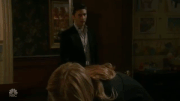 They head off to comfort their son in his nursery. Later when Gabi arrived at the mansion the next day, Abigail revealed herself and she explained that she had recently seen Gabi and Chad kissing in the mansion. Despite knowing that she had no right to be upset, Abigail couldn't help wondering on how long has that been going on. Gabi realised that Abigail was the one who had told J.J. about the kiss. Gabi explained that they both thought she was dead and wondered how long Chad was supposed to wait and if they had any idea that she was alive it would never have happened. Abigail wondered if Gabi was sure about that. Before Gabi could respond, Chad returned and told Abigail to stop, stressing that it isn't Gabi's fault. If there is someone to blame it was herself. J.J. arrived as Gabi was exiting the study.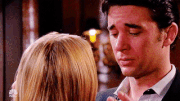 Soon Chad was outraged to learn that even Dario knew she was alive. After Gabi and J.J. left, Chad wondered if he was supposed to just pick up where he had left off with her and pretend that the last few months had never happened. He wondered if she knew what it was like to live without her. Abigail explained that she didn't want to be a burden to him. He countered that his pain and suffering was the real burden. When asked if he will stand by her, he was unsure of how to respond to her question. She told Chad that when he unexpectedly stopped her from leaving, she knew then on that they are meant for each other. Chad stressed that he doesn't know if he can get through this. Abigail wondered where that left things between her and Chad. Fighting back tears, he stroked her cheek as he replied, "All I know is that I don't want to let you walk out that door."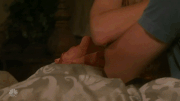 He made it clear that although he was going to need some time to figure things out, he wanted her to stay at the mansion during that process to be a mother to Thomas. She happily agreed. Chad keeps his distance, but allows Abby to stay at the mansion, so Thomas can still have his mother. On New Years Eve, Abby attempts to romance Chad, they dance and kiss but he pulls back fearing they are moving too fast. After Thomas goes to sleep, Abby comes into the room. They talk things through, he also confides in Abby about Stefano being alive, and says he is tired of people lying to him. During their argument, out of the blue, they begin to kiss and almost make love before they stop. Abby leaves.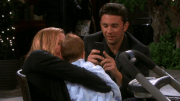 The next day, as Chad and Abby enjoy some time out with Thomas as a family, they manage to get Thomas to say "dada". Chad and Abby got ecstatic. Later, at Club TBD, Chad and Abby had dinner and when their favourite song started playing, they danced peacefully together for the first time in a while. After learning a war might break over the "Orwell" tech. Gabi and Abby agreed to destroy the tech. On January 16, Chad and Abigail go to the Salem Inn where they make love. In February, Chad and Gabi were kidnapped by Deimos and had them put in a freezer, till he gets the "key" to the Orwell device. Cold air was flooding into the freezer, so they relied on body heat which led to them making out before passing out.
Dario and Abigail found and brought them to the hospital. After being examined by Dr. Grant, Chad confessed to Abigail that he kissed Gabi. She blames it on the hypothermia. On March, Chad hires Abigail as Publicist Director. After learning Chad had Deimos beaten, Abigail argued with him about the safety of their family. Afterwards, they both agree on renewing their vows. During the ceremony, Abigail says she can't be his wife anymore believing that he belongs with Gabi. In tears, she declares that she'll never love anyone like she loves him, but she won't settle for less than all of him. She places her ring on the desk and kisses him goodbye. On April 18, Abigail leaves the mansion to stay with her mother.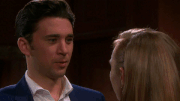 In May, Abigail meets her long lost cousin Tripp Dalton. When Chad left town, Abigail filed for divorce and agreed to marry Dario after learning his life would be endanger if he's deported. While returning, the plane Chad is on crashes on a deserted island. Abigail soon learns of the plane's disappearance. In June 21, Chad finally returned to Salem with Gabi as his girlfriend, however he is disheartened when he learns Abby's plan to marry Dario. In June 27, Abigail and Chad received confirmation of their divorce. At the Martin house party, a drugged Abby and Chad recite loving vows and give into a passionate kiss. Hours later, after waking up, they soon learn they were drugged and begin to remember kissing.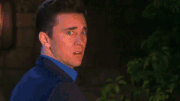 Gabi finds Deimos' dead body and everyone is put as a suspect. Later after marrying Dario, Abby learns through Andre and Theo's help that he hacked into Countess Wilhelmina. She confronts and threatens to turn him in if he doesn't return everything to Chad. He counters with a photo of Chad killing Deimos. After his arrest, Abby is blackmailed by Dario into coming into Witness Protection with him. In July 28, Chad stops her from leaving and they argue before Theo called. After learning the photo is deleted, Abby gets hit by a car when she saves Chad. In August 1, while she's in surgery and after conversing with Gabi and Andre, Chad realizes Abby was giving up a life with her son to protect him, realizing how much she loves him.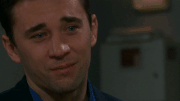 Once she's out of surgery, Chad stays by Abby's side. He declares he's always wanted her, needs her and loves her. After she opened her eyes, he praises her and begs for forgiveness. Abigail forgives him. Later, Gabi realizes that Chad has never looked at her the same way he does at Abigail. He was never hers to lose and knows she has to let him go. Back at the hospital, Chad apologizes to Abigail for not fighting for her when she came back. He reveals there hasn't been a moment he hasn't wanted her to be in his arms. They cry, embrace and kiss as they profess their undying love for each other.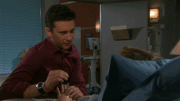 In August 11, Chad brings Thomas in to visits his mother. After playing with Thomas, Abigail asks if he meant what he said before about loving her. He did. He left Gabi and wants to be with her because she's his soulmate. After Chad went to the SPD to clear things up, he returns and out of nowhere, he proposes to Abigail. Ecstatically, Abigail wants to marry him and reveals she already called her uncle Justin to have annulment papers drawn up. Soon Chad returns with her engagement ring, he puts it on her finger and declares "This has and will always belong right here." before kissing passionately.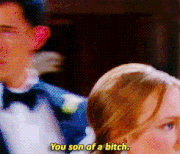 On August 25, after learning that Sonny and Paul are getting married too, Abigail playfully suggested that they have a double wedding. In September 7, she was released from the hospital and taken home, to the DiMera mansion. Chad and Abigail start making preparations for their wedding. In September 22, through Justin's help and Dario's signature, the marriage was annulled, and they both went to each of their own bachelor parties. On September 28, on their wedding day, Andre gives Chad his favorite watch as a sign of their brotherhood. At St. Luke's, Jenn gives Abby the veil she wore to her wedding to her father Jack. Later, Justin becomes the officiant after Father Louis had an emergency and had to back out. The wedding begins, Abigail walks into the aisle as everyone is amazed by her beauty. Both Brady and Andre each take the podium and give a speech for their loved ones. Once Abigail and Chad begin giving their vows, however, Ben crashes the wedding. Abigail begins to hallucinate then she returns to reality, rushes towards him and punches Ben down.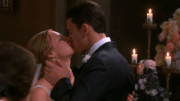 When Ben is arrested, he reveals that Will is alive, no one believes him. After he is taken to the police station, Chad and Abigail continue their vows but Sonny begins to falter and runs outside. Sonny's absence causes Chad and Abigail to postpone the wedding. When Chad and Abigail are alone at the church, Chad is proud of his wife, for her action against Ben, and nicknames her "PrizeFighter Abby". Sonny returns and asks them to resume their wedding. Chad and Abby ask Andre and Jennifer to bear witness. Father Louis appears and he's willing to marry them. They head to the altar and have a small ceremony. Thomas cries so they move things along. Abby holds Thomas while they recite their vows. Chad gives her back her old engagement ring and are pronounced husband and wife. Everyone blows bubbles at them as they kiss.
During their wedding night, at the DiMera mansion, Chad and Abigail make love and promise to be together forever. On Halloween night, Chad (as a pirate) and Abigail (as a princess) took their son Thomas (as a pumpkin), out for trick-or-treating. In November, Abigail is rehired as P.D. at DiMera. After learning that Theo was shot by J.J., Chad blamed Andre and JJ while Abigail defended them. On November 22, after two years of believing he was dead, Chad and Abigail finally reunited with an amnesiac Will Horton (Chandler Massey).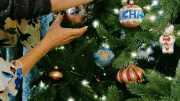 On December 15, while Abigail was helping her brother recover, Chad takes Kate's position as CEO, after learning of her involvement in Theo's shooting. During Christmas, they celebrate Christmas with the family. Abigail and Chad had their ornaments placed next to their sons. On January 2, at their New Years Eve Party at Doug's Place, Vivian Alamain arrived at the party with her new found son with Stefano, Stefan DiMera. He reveals his origin and hands out letters to Chad, Kate and Andre from the board that confirms he is the new CEO of DiMera Enterprises. The next day, they learn Stefan owns the mansion and that he and his mother are moving in. Chad and Abby decide to stay at DiMera to take him down.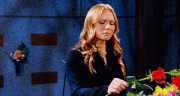 Living at the mansion, Abigail continued to have awkward moments with Stefan. Chad hired John to look into Stefan. In January 16, Chad and Abigail said their farewell to Theo who was heading off to South Africa for a year for his recovery. Chad soon learned that Andre might be the one who was sabotaging DiMera after all. In January 19, tragically Abigail found Andre dead in his office. Chad comforted Abigail knowing she and Andre were very close. During his funeral, one of Andre's victims: Hattie Adams invaded the funeral but she was removed from the premises. Privately, Abigail said goodbye to her beloved brother-in-law.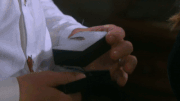 On Valentine's Day, Chad and Abigail went to Doug's Place to celebrate. Stefan arrived with Champagne for them. Chad refused to take a sip and they left. Back in their room, Abigail gave Chad her father's angel wing pendant as they celebrated Valentines. At night, Abigail woke up and changed her clothes and donned a black wig. She encounters Stefan in his room, and claims to be Gabby Hernandez. She reveals she saw Stefan and Vivian talking over Andre's dead body. She kisses Stefan before leaving. The next day, Abigail doesn't remember anything about last night when questioned by Stefan.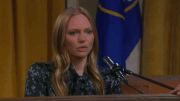 On March 8, another one of Abigail's alters named Dr. Laura emerged, she reveals she's the gatekeeper who protects both Abby and Gabby. Also she reveals that Abby killed Andre not Gabby. Dr. Laura called Stefan out on his obsession with Abby, and warned him to stay away from her. In April 2, during Gabi's trial for the murder of Andre, Dr. Laura falsely implicated to the courts that Gabi admitted to her that she killed Andre, much to everyone's shock. After the trial, Chad questioned her as he knew something was wrong with her. Soon after, Abigail took over and she met with Marlena. During her session, Dr. Laura took over and deceived Marlena into believing she was Abigail.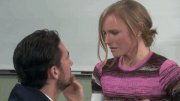 On April 10, Gabby kidnapped Marlena with Stefan's help after she discovered her. Soon Vivian and Kate joined her. In April 23, Chad walked in on Stefan and Gabby in bed together. Horrified, he snapped and assaulted Stefan brutally. After Gabby left, Chad continued to beat Stefan to near death till Rafe and Hope arrived and were forced to arrest him. At the police station, he informed Hope, that Stefan raped Abigail. Gabby was soon found and at the police station, she made a deal for immunity for her and Stefan in exchange for the hostages' location. On May 3, Chad learns that his wife has D.I.D. and that she might have killed Andre which caused her personality to split. Chad reminds Abigail, who is trapped in her own mind, of the love they share, believing it will help her free herself. Dr. Laura fades as Abigail emerges to Chad. They embrace, crying.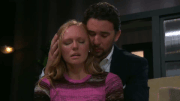 Soon afterwards, Chad explains to her that she has DID and that it might have been caused during the night of Andre's murder. On May 8, inside Andre's office, Chad holds Abigail as she remembers killing Andre when he refused to let her leave after learning of his betrayal. Then Dr. Laura emerges and explains on how she and Gabby came to be. At the park, Gabby emerges to say goodbye to Stefan. Chad catches her as she faints, and when she comes to, Abigail is back. Later, at the SPD, Abigail reveals she killed Andre.
On May 16, at the Kiriakis mansion, Justin offers the idea to plead innocent by way of insanity, Abigail refuses to take the deal. Chad leaves to get their things from the DiMera mansion, and tells Abigail that they'll be staying at her moms, because he doesn't want Stefan anywhere near them. He doesn't tell her what he did to her.
Abigail and Chad's Wedding Vows
Abigail: "Chad... All I want in this world is to be the woman that you see in me, your Abby. If I can somehow give you half as much as you've given me, then you will always be loved and cared for. God knows our story has not been perfect. Definitely we've had our ups and downs. But our love has always been bigger than the two of us. We finally learned how to just get out of its way. Chad DiMera, you're my hero. You are my soul mate. You're my best friend. And you're my true love. I am so honoured to spend the rest of my life with you as my husband and me as your wife."
Chad
:
"This is new for me. The idea of love and family was... was always loaded... to say the least. When I look at you and our son, I see everything... everything that I could ever want. You made me the richest man in the world because you gave me love... and a real family. Now, I could never say it as... as well as your father did. But I will spend my life honouring that and honouring you and loving you with everything I have in me."
Abigail: "Life is full of surprises. Some are good. Some are not very good. But today made me realize that we can get through anything together, you and me. And I don't want to face the challenges of my life without you. Moving right along. Every love story has got a beginning. And I remember the first time I ever set eyes on you. You just looked at me. Just a look. And one smile. Our first date. And our first kiss. And it was in that moment right there that I knew. I found him. That's my soul mate. That's the man that I am supposed to live my whole life with. I didn't think it was possible to love you any more than I already did. Then Thomas was born. And I did. We have had our highs. Certainly had our lows. Even separated for just a little while. But you know what? Here we are. Just you and me. Our love drew us back together. It always has. And it always will. Yeah, awesome. Yeah... our love's the reason that he's here. He makes that love stronger every day."
Chad: "You are the one and only love of my life. And if you ever have any doubts about that, put 'em away. It's yours forever. The last three months has shown me that the three of us, we can't live without each other. This is just the way it belongs. And, uh, I want him to be the best of us-- smart, funny, strong."
Abigail: "Like you."
Chad
:
"Actually, I was talking about you."
Abigail: "Chad, when we first fell in love, god, we had no idea what we were getting ourselves into. They say that when you meet someone, and you fall in love with them, you're drawn to them because they have something that you need. And we're here today because I need you. I need your courage, and I need your love, and I need your faith. Your faith in us-- you believe always that we can face anything. And I'm so beyond grateful that I get a second chance at a life with you and our family and our beautiful children. You are the love of my life, chad. There's nothing that I want more than to spend the rest of my days with you..."
Chad
:
"You're so beautiful. Now I look at you and our children and our family. I see a future, a future that I almost lost. I doubted you; you have never doubted me. Your love for me has always been unwavering; absolutely unwavering. You know the other day, somebody asked me what it is I thought that you wanted; on this crazy journey of ours, I've always fought for things I thought you wanted - a house, job, things; just things. And it dawned on me in that moment that all you've ever wanted is me, all of me. My flaws and everything. You've always, you fought for your health, for us for your health for your family. I am in awe with the woman I fell in love with at first sight; I'll cherish you, I will protect you; I'm yours, I'll never you again. Because a love like ours really does come once in a lifetime."
Weddings
Abigail and Chad's "Once In A Life Time" Vow
Photo galleries
One photo gallery has pictures of Kate Mansi as Abigail and the other has pictures of Marci Miller as Abigail. In addition a third gallery contains photos of Chad and Abigail from the new Days of Our Lives: The Digital series, in it's first arc titled Chad and Abby in Paris.
References