Jurassic World: Dominion Dominates Fandom Wikis - The Loop
Play Sound
Claire Brady
Days of Our Lives
Portrayed by
Olivia and Ava White (2006–07)
Alina Foley (2008)
Olivia Rose Keegan
(2015–20)
Isabel Durant
(2020–21)
Current status
Former; Contract
Duration
2005–08, 2015–21
First appearance
September 27, 2005
Last appearance
August 20, 2021
Cause/reason
Left Town
Created by
James E. Reilly
Introduced by
Ken Corday and Stephen Wyman (2005)
Ken Corday, Greg Meng, and Albert Alarr (2015)
Profile
Nickname(s)
Claire Bear
Firebug (by Ciara)
Alias(es)
Claire Kiriakis
Gender
Female
Born
September 27, 1998
(originally September 27, 2005)
Age
22
Education
Salem University
Occupation
Singer
Residence
Townhouse
715 Pinewood Avenue (formerly)
Salem, Illinois, U.S.
Claire Brady is a character from the soap opera Days of Our Lives, most recently portrayed by Isabel Durant, from 2020-21.
She is the daughter of Shawn Douglas Brady and Belle Black. She is the granddaughter of the legendary super-couple Bo and Hope Brady, and John Black and Marlena Evans.
Casting
Claire was originally portrayed by identical twins Olivia and Ava White from January 2006 to December 2007 and Alina Foley in 2008. In July 2015, it was announced the character would be rapidly aged with actress Olivia Rose Keegan in the role, as part of the show's fiftieth anniversary. In May 2016, Keegan was upgraded to contract status. She returned to the role from June to August 2020. Since Keegan was unavailable to play the role at the time, the role was recast by Isabel Durant in August 2020. Her first air-date was on August 12 2020.
In September 2020. it was announced that Durant had been upped to contract status with the show.
In August 2021, it was announced that Durant was leaving the show, last airing August 20, 2021.
Background
In September 27, 2005, Claire Kiriakis was born at St. Luke's during the almost wedding of Sami Brady and Lucas Roberts delivered by her maternal grandmother Marlena Evans and Dr. Lexie Carver. Philip and Belle chose Claire as her name when she was born, Mimi Lockhart and Shawn Douglas Brady became Godparents. When she got and her liver failed and she was ill almost near death it's revealed her blood type is AB-.
But in 2006, it's revealed through a DNA test that Shawn is Claire's father. Philip tried to get full custody of Claire after he returned from war, but Belle and Shawn took the baby and ran to Toronto and stayed at a shelter where 'Merle' helped them escape to Australia on a cruise ship. Upon their return to Salem, Philip promised to leave Claire with her rightful family. In 2008, Claire's parents took her with them to set sail around the world.
She returned to Salem as a teenager in 2015, and she finally graduated from high school in 2016 with Theo Carver, her aunt Ciara Brady, her cousin Joey Johnson, and Jade Michaels. Her main goal is to become a famous pop singer. In 2016, she began having a romantic relationship with Theo. She took a job as a hospital assistant and a waiter in a cafe. She currently works with her friend Tripp Dalton and lives with him and her aunt Ciara. She and Theo were in a committed relationship till they broke up in May 2018. After her break up, her infatuation and lust for Tripp continued to grow, and on July 6, she finally admitted to Tripp that while she was with Theo she had feelings for him and still does to this day.
Storylines
In September 27, 2005, Claire Kiriakis was born at St. Luke's during the almost wedding of Sami Brady and Lucas Roberts delivered by her maternal grandmother Marlena Evans and Dr. Lexie Carver. Philip and Belle chose Claire as her name when she was born, Mimi Lockhart and Shawn Douglas Brady became Godparents.
Claire became very ill when she was just a few months old and Belle took her to the hospital. It was there that Kate found out Claire's blood type was AB- and knew that she wasn't Philip's daughter. She kept it from Philip and Belle but told Victor. Mimi found out the same information and kept it secret, because she was marrying Shawn and didn't want him to find out the truth and go back to Belle.
A little after thanksgiving, Claire needed a liver transplant and her doctor Lexi Carver found Claire's uncle Zack Brady as a match. He had died the same night and his liver was donated to Claire. She survived and went home with Philip and Belle. It was a few months later that Mimi spilled the news to Shawn that she too knew all along that Claire wasn't Philip's baby. Belle and Philip had a DNA test done and Philip was devastated. Later, Belle took Claire to her parents and left Philip, after she miscarried. Philip tried to get full custody of Claire after he returned from war, but Belle and Shawn took the baby and ran to Toronto and stayed at a shelter where 'Merle' helped them escape to Australia on a cruise ship.
Upon their return to Salem, Philip promised to leave Claire with her rightful family. Claire was aged at this point and then kidnapped by Crystal Miller and brought to New Ross, Ireland for protection. This is where she was found in January 2008 by Hope, Bo, John, Marlena, Belle, Chloe, Philip and Shawn. Claire's grandmother Colleen Brady revealed the source of the Brady/DiMera feud when she admitted to her affair with Santo DiMera. She also revealed that she was John's mother, making her Claire's great-grandmother. Colleen admitted to everyone that she was terminally ill and died shortly after.
On the way home from Ireland, Claire and her parents, along with everyone else flying back, faced a traumatic plane crash due to sabotage caused by
Ava Vitali
. Claire's great-grandfather,
Shawn Brady
, died a hero on the plane saving his son's life. Upon arrival in Salem, Claire's grandfather, Bo, was rushed to the hospital for pancreatic failure and went through a life-saving surgery. Claire's parents, Belle and Shawn, reunited and decided to take Claire and sail around the world.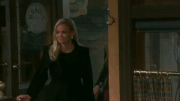 In November 25, Claire returned to Salem with her mother as a teenager for thanksgiving and her grandpa Bo's funeral. During the family's absence from Salem, they had settled down in Maine, but Nicole had not Cheated Daniel and now Claire's parents were separated. Shawn decided to return to Maine and Claire went to visit him. She returned to spend Christmas in Salem with her family, and she got to know some of the younger residents like Gabi Hernandez, and her and Will's daughter Arianna Horton. Eve Donovan heard Claire singing in Horton Town Square, and asked her to be part of a music event she was organizing. Claire was ecstatic, but Belle suggested that Claire should spent Christmas with her father. Claire accused her mother they are about to get married, but Belle said she was sorry they weren't. Claire told her mother she wasn't sorry and felt she wanted to start over without her and Shawn.
Claire was offered a chance to go to New York for an audition by Eve, but Claire was hesitant to go, and Eve encouraged her to give it some thought. Claire was later upset to see Philip and Belle together. Claire asked Philip to stay away from Belle, and said she and her father just needed time to figure things out. Soon after seeing her mother get close with Philip, she phoned her father to come back to Salem so he can save her mother from herself. Claire noticed that Ciara seemed to have a crush on Chase, and Ciara pointed out that Claire also seems to be crushing on Chase. Ciara encouraged Claire to talk to Chase, but Chase told her he wasn't ready to date. Belle and Claire's relationship became fractured even more when Belle told Eve to stay away from Claire. Eve encouraged Belle not to give up on a relationship with her mom. Eve and Claire went to New York for audition. Claire failed the audition, and was so disappointed that she left New York by herself, and returned to Salem.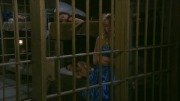 In an effort to cheer Claire up, Belle bought Victor's nightclub, so Claire could practice her singing. Claire saw it as a way in trying to buy her love, and rejected the gesture. Claire noticed that Ciara wasn't acting herself, and also a seemed to hold a lot of resentment for Chase. Claire decided to ask Chase out, but he rejected the offer. Claire told Ciara that she has asked Chase out, and Ciara reluctantly admitted to Claire that Chase had raped her. Claire, Theo Carver, and Joey Johnson all kidnapped Chase and brought him to a warehouse, so Ciara could confront Chase. Afterwards, the police were called and Chase was arrested. Claire focused on being a friend to Ciara, and her music. Both Ciara and her parents were impressed with Claire's talent. Claire helped set up for prom where Mark McNair forcibly kissed Ciara, causing Theo to beat him up. Claire took her classmate Henry to the prom, and encouraged Ciara to go as well. At the prom, someone rigged the projector to show humiliating photos of Ciara and Theo. When the group saw Mark smirking, they deduced he was behind it, and vandalized his car as payback. Unfortunately, the car belonged to Mark's father, who was also a judge. The teens were all put in jail for the night, and bailed out the next day. Later, while having breakfast Claire noticed a moment between her parents and they announced they were back together.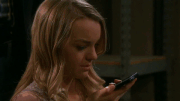 Claire decided to drop out of school, and focus on her music. She took and Shawn and Belle's skepticism as not being supportive, but they later told her they would support her if this is what she wants. When Chloe Lane returned to town, she and Philip partnered up in the music business, and offered Claire a recording contract. Claire discovered Chloe was pregnant, and that she didn't want anyone to know. Later her parents got back together in the summer of 2016. But they had to leave for Hong Kong for her mother's work. She remained in Salem where she was around for the prison break of Orpheus, Xander Kiriakis, and Clyde Weston, she was kidnapped by them for money in exchange. She was eventually rescued by her grandpa John and Steve Johnson. After the siege, Claire began hitting on Theo. They began dating. Claire and Ciara began to work as volunteers at the hospital. Soon when Valerie Grant came back to town, Theo was suspicious for her as he thought she was keeping a secret from his father who she began to date. Claire decided to help him spy on her to find out her secret, this got her into conflict with Ciara as she believed she's making Theo do things that are wrong.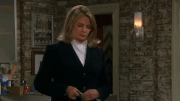 In 2017, Claire began to realize that Theo still has feelings for Ciara and decides to do whatever it takes to break them up. She hid a letter that Ciara had written for Theo which details her feelings for him. Her friend Jade offered her a way into becoming more famous by making a sex-tape but she refused. However, Jade was persistant for she believed she knew best and so she secretly taped Theo and Claire having sex. On June 13, Theo's father Abe Carver and Claire's grandmother Hope Brady discovered the sex video by accident on Theo's computer, they confronted them about it. Both Theo and Claire denied being behind it. Soon however Theo began accusing Claire of being behind this, this broke her heart and after it was revealed that it was Jade who did this all on her own, Claire realized that Theo doesn't trust her so she broke up with him. Claire spoke to her grandmother Marlena on her heartbreak and told her everything about her paranoia of Theo and Ciara's feelings for each other. She gave Theo the letter Ciara had written for him months ago and he was in disbelief that she could do something like this. Later in the summer, she took a job as a waiter.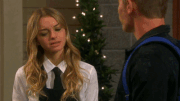 On August 10, Claire meets with Tripp at work and he gave her back an MP3 player she had recently let him borrow. Tripp raved about how amazing her voice is and how he has no doubts she will be among the best singers in the future. He reveals to her that he plans to leave Salem, because he is the one who set Kayla up. He explains why and Claire's shocked. She was able to convince him to apologize to her. Claire started to excuse herself so she'd get back to work, but before walking away, she asked if she was ever going to see Tripp again. He's not sure. She gave Tripp her MP3 player to Tripp as a sort of reminder of her.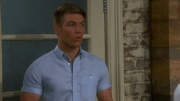 When she and Joey learn of Chad's arrest, Joey informed her that he plans to confess on killing Ava, and was surprised to hear that Tripp knew he killed his mother and yet did not turn his brother in. On August 31, Claire suggested to Theo that Tripp could move in with them and this made Theo jealous, believing she and Tripp have gotten close. Later, Claire offered Tripp to move into her and Theo Carver's apartment, which he happily accepted despite Theo's reluctance. She began noticing Theo's jealousy to grow right before she leaves to go help Tripp move his stuff into the apartment. Later, Theo confessed his love for Claire and they got back together.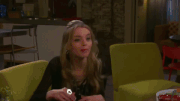 On October 19, Claire helped Tripp get a job at the same cafe she's working at as a waiter. This brought her into conflict with a jealous Theo. On November 13, at the loft, Claire revealed to Tripp that she told Theo that she really feels comfortable around him, for he understands and captivates her better than him. When they are playing video games they share a close moment, which is interrupted by a call. Claire learns that Theo has been shot. Claire faints because of the news, and Tripp stays next to her in the hospital. On December 26, Theo wakes up from his coma and Claire is beyond relieved. Ciara and Claire continue fighting and on December 28, Claire learns of Tripp's feelings for her. She did not reciprocate.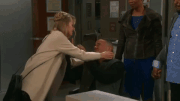 After New Years Eve, Claire learned Theo has to go to South Africa to recover and that he'll be there for a year. On January 8, Tripp comforted Claire that Theo will be leaving despite being reluctant at first in accepting his comfort, thinking he might be moving in on her. But realized she needed him around her for unknown reasons. On January 17, Claire and Theo kissed and bid farewell to each other as he was heading to South Africa.
Despite still being in love with Theo, Claire still seems to have an infatuation for Tripp, noted by Ciara. In February, Claire learns from eavesdropping on Ciara and Tripp's conversation that her grandmother's fiancé Rafe had cheated with her aunt Sami, at first she was hesitant on revealing the truth to her grandmother but in the day of the wedding at Doug's Place, she revealed the affair to her grandmother in public.
Tripp tried his best to make peace between Ciara and Claire. Claire's deceit on the face of Bella contest was exposed. On June, when Claire returned from her trip to visit Theo she revealed to Tripp that he broke up with her for what she did during the Bella contest. After learning Ciara broke up with him, as they were both in heavy emotional pain, they ended up nearly having sex. In June 5, Ciara walked in on them, and after vexing them and being pushed she revealed to Tripp that she was raped by her former step-brother Chase, which was why she couldn't make love to him. She walked out without hearing an explanation. After Ciara left, Claire explained Tripp what happened with Chase that led to her rape.
Days pass, as they don't hear from Ciara, they soon learn from Rafe that she might be held captive by Ben. On July 6, she admitted to Tripp that while she was with Theo she still had feelings for him and still does to this day, but she lets him know that she accepts his desire to be with Ciara. When Ciara is brought back home, she is very defensive towards Ben which surprises Claire and Tripp. Claire soon notices that Ciara might have feelings for Ben. When Ben stops by their house to see Ciara, Claire attacks him with a frying pan. Hope and Rafe soon arrive and Rafe takes him out. Days later, when Ciara invites Ben to move in with them. Tripp was against it, but Claire supported her, mainly because she wants to push Ciara and Ben together so Tripp could be hers.
In March 2019, Claire was revealed to be the one that had set the cabin on fire. She teamed up with Eve to frame Ben for the fires as well as get evidence that Tripp's new crush Hayley Chen was an illegal immigrant. Claire especially became jealous when Tripp married Hayley for a teen card and forced Claire out of her own home.
Ben became suspicious of Claire, and Ciara and Tripp staged an affair to trick Claire into confessing. It almost worked until Eve texted Claire that it was a trap. Claire then attacked Tripp by holding a knife to his throat. She knocked him out and took Ciara to the cabin where she planned to commit murder suicide.
Marlena and Ben arrived and Marlena managed to talk Claire down. Sobbing, Claire turned the lighter on herself when Marlena had her back turned, but Marlena talked Claire down and convinced her not to burn herself alive.
Claire was admitted to Bayview where a remorseful Shawn and Belle vowed to stay by her side and help her get better. Before leaving, Claire apologized to Ben, Ciara, Tripp and Haley. She promised to get better and she and Ciara promised to start over when she got out.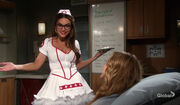 Claire appeared on October 31st in Ben's nightmare where
Jordan Ridgeway
broke her out of Bayview. She then killed Haley and went to the Kiriakis mansion where she wanted to apply for the junior executive position at TITAN. Victor told her that Claire had already applied and she can always apply next year. Claire snapped and killed Victor and Maggie with a syringe. She then confessed her crimes to Ciara before the latter was killed by Jordan. Claire and Jordan went about digging a grave for Ciara when Marlena showed up and revealed that her Salem Stalker persona remarked. Jordan smiles and says they now know where Claire gets it from. Marlena said she is so proud of her granddaughter, and Claire hugs Marlena saying she feels so validated. Ben wakes up from his nightmare just after he arrives and finds Ciara dead.
In June 2020, Claire called Marlena to Bayview and said she was well enough to be released. Marlena agreed to talk to Claire's doctors. Claire also had plans to attend Ciara and Ben's upcoming wedding. She found out about it by swiping her doctor's invitation since he had also treated Ben. Claire's new friend Gwen Rizczech inquired about her interest in Ciara and Ben. Claire mentioned Ciara was her dad's little sister, and Gwen said Ciara was Claire's aunt. Claire said she was, but she never calls Ciara that.
Claire told Gwen that she had tried to kill Ciara, and Gwen realized Ciara had been the person she was referring to. Claire expressed her desire to be Ciara's maid of honor, and Gwen wondered if Claire had an ulterior motive. Claire denied it, and Gwen promised to keep her secret.
Gallery
Days Villain Ranks
Main Article: DAYS Villain Ranks
See also