Jurassic World: Dominion Dominates Fandom Wikis - The Loop
Play Sound
Clyde Weston
Days of Our Lives
Portrayed by
James Read
Current status
Present; Recurring
Duration
2014–present
First appearance
June 27, 2014
Created by
Gary Tomlin and Christopher Whitesell
Introduced by
Ken Corday, Greg Meng and Lisa de Cazotte
Profile
Nickname(s)
Hillbilly (by most of Salem)
Deranged Weston (by Victor)
Hillbilly Simpleton (by Stefano)
Teflon Don (by Aiden)
Country Clyde (by Chad)
Alias(es)
Jordan Ridgeway
Gender
Male
Born
1953
Age
67
Occupation
Poplar Bluff Drug Lord (formerly)

Terrorist (formerly; convicted)

Salem Drug Lord
(formerly; convicted)

Head of his Trucking Company (formerly)

Criminal
Businessman
Residence
Statesville Prison
Clyde Weston is a character from the soap opera Days of Our Lives, portrayed by James Read. He is the father of Ben Weston and the stepfather to the late Jordan Ridgeway.
Casting and Creation
Created by head writers Gary Tomlin and Christopher Whitesell, the character was introduced by co-executive producers Ken Corday, Greg Meng and Lisa de Cazotte in June 2014 as the estranged father of Ben Rogers and step-father of Jordan Ridgeway (Chrishell Stause).
The role was portrayed by James Read from June 27th, 2014 - October 20th, 2015. Read returned to the series in September 6th, 2016 during a prison break storyline, and last aired in October 13th 2016. Read returned to the series October 11th 2017 for a guest appearance.
On June 25, 2018 it was announced that Read would return once again to Days as Clyde, he returned July 6 for a guest appearance. He has made several guest appearances since then.
Background
Clyde Weston is the father of Oliver Weston and the step-father of Tammy-Sue. As a child Clyde was heavily abused by his father, a trait that he inherited from him since during his marriage, Clyde heavily abused his family, his own children. He would whip his son, Ben for countless unknown reasons. His closest friend and right hand is Jeremiah. He was a "crack shot", always loved hunting animals whether it was hunting season or not. Years ago, he and his wife were going to have a child but Tammy-Sue, purposely caused an accident that killed the baby and her own mother. Clyde covered up her crime as he didn't want Ben to lose another family member and because he did care for her in his own way. When she became fifteen he allowed his friends to molest his step-daughter, he at one time raped her while he was drunk.
This was the final straw for Jordan, both she and her brother stole some cash from Clyde and ran away from home in 2006. Both of them separated and went off to live different lives. Clyde has been searching for them for years as he wanted to mend the mistakes he had done to them and overtime he got close into finding them, but to no end his search failed miserably. During that time he had begun to visit a therapist in order to find a path into becoming a better father towards his children once he finds them. He came close into finding Tammy in Houston, Texas but she gave him the slip.
Furthermore, Clyde is the local drug lord in Poplar Bluff, he was never caught for illegal trafficking. He ran a trucking business, which was really a front for his drug ring. Over the years, he expanded his network across many states and whoever dares to threaten his power, he would have them killed and buried in his right hand Jeremiah's grandfather's farm. His power and hold over Poplar Bluff was so terrifying that everyone who lives there fear mentioning anything negative towards him. They try to avoid any subject connected to him as much as possible. While considered to be a very dangerous criminal, he has proven to be inferior when compared to legendary notorious criminals like Orpheus and the late Stefano DiMera. Victor Kiriakis considered him to be very much like Curtis Reed.
In 2018, Clyde became a step-grandfather when his step-grandson David was born, through his step-daughter and her ex-lover, Christian Maddox (the son of Orpheus, a former prison associate). Clyde is homophobic and misogynistic. He has grown to respect his daughter in-law, Ciara Brady, given by how much she cares and loves his son. In 2021, Clyde learned he was about to become a biological grandfather when Ciara was pregnant.
While in prison, Clyde became closely associated with Orpheus, and even escaped prison with him twice. However, he betrayed Orpheus to help Ben locate Ciara when he and Evan took over her abduction from the deceased Vincent Belman, but they later mended fences. Clyde also mourned Jordan after she had been murdered by Evan and openly expressed remorse for how he had treated her. Clyde was granted parole in 2022 and resolved to turn his life around for his son and unborn grandchild.
Storylines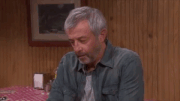 When Kate Roberts investigated Jordan Ridgeway's past she discovers multiple driver's licenses with different names in Jordan's apartment. Kate also finds Jordan has a connection to a Salem newcomer named Ben Rogers. The evidence soon lead Kate to Poplar Bluff, Missouri where she shows photos of Jordan and Ben to the town folks and soon meets with Clyde Weston. Clyde reveals that Ben is his son Ollie Weston and Jordan is his stepdaughter, Tammy Sue.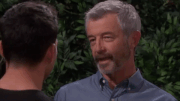 He also reveals they ran away from home years ago and he failed to find them. Kate tells Clyde they are in Salem and Clyde comes to Salem for a reunion but tells Kate to keep their meeting secret. Ben and Jordan are furious when they see Clyde in Salem and its revealed that Clyde's alcoholism lead to verbal and physical abuse of Ben, Jordan, and their mother when they were kids. Clyde insisted they owed him and that he's changed and wanted an relationship with his son Ben and told Jordan not to interfere.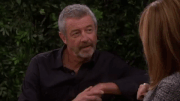 Clyde asks Kate for contacts she has from her past dealings with shady business in Salem. Kate referred him to people who arrange a meeting with EJ DiMera. EJ agrees to Clyde's requests to work for EJ's drug ring in Salem but Clyde and EJ soon argue over drug territory and the drugs that Clyde is bringing into Salem. During one argument in the park, EJ's disloyal bodyguard Miguel, who Clyde turned against EJ, shoots and kills EJ. Clyde and Miguel cover up the crime and make the scene look like EJ was robbed and killed by a low level drug addict. When Miguel begins to panic and fears EJ's father Stefano DiMera will uncover the truth Clyde tells his assistant Jeremiah to murder Miguel and bury the body on Jeremiah's grandfather's farm in Missouri.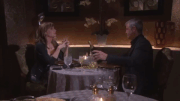 Clyde tells Jordan not to interfere with his reconciliation with Ben and if she does then Clyde will reveal to Ben that Jordan caused the car wreck that killed their mother. Jordan backs away when Clyde and Ben become closer but warns her boyfriend Rafe Hernandez, a detective for the Salem Police, that Clyde is dangerous. Rafe becomes suspicious of Clyde and begins investigating him. Clyde begins dating Kate and moves his trucking business, his cover for his drug business, to Salem.
Clyde is confronted by Victor Kiriakis and told that the Kiriakis family runs all trucking operations in Salem but Clyde refuses to back down seeing himself as "the future" and Victor as "the past" and so a war ensues. Victor investigates Clyde's background and uncovers his trucking company and other front businesses are used to launder drug money. Victor also discovers Clyde has managed to seize control of most of the drug business in the Ozarks, and he has begun bringing in more addictive and more dangerous drugs to Salem.
In January, Clyde is shot by Victor's hitman Damon and is thought to be dead. Later in February, Sonny Kiriakis is stabbed in the park and Clyde reveals himself to Victor in the hospital and admits he stabbed Sonny in retaliation, he also had Damon killed and delivered back to Victor in a bag. Clyde promised Victor that if he tried to put out another hit on him he will have his own men go after other members of his family. Concerned about the welfare of his family and that he almost lost Sonny Victor decided to call a truce with Clyde when Victor agrees to back off and let Clyde takeover his territory in Salem.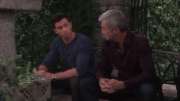 Clyde's relationships with Ben and Kate continues to improve but when he donates a large sum of money to the local hospital to fund Jordan's project she leaves town and moves to New York for a new job she got there. After Jordan's departure, Clyde continues to advise Ben on his relationship with Abigail Deveraux and plots against Ben's new love rival Chad DiMera. Thanks to Chad and Stefano's efforts, Kate fails in her scheme to permanently takeover DiMera Enterprises from Stefano and seeks comfort from Clyde.
When Stefano begins targeting Clyde, Clyde dismisses Stefano saying he defeated Victor Kiriakis and he can defeat the DiMeras. Kate warns Clyde that Stefano has endless amount of patience and cunningness for revenge and that the DiMeras are very different from Victor and are far beyond cruel and ruthless with their enemies. Little did Clyde know, Stefano has had him watched ever since he first came to Salem. Soon Stefano uncovers Ben's past activities within illegal gambling in Florida and ensures the club manager testifies against Ben. Clyde uses his contacts in the drug business to have the manager killed in prison before he can testify against Ben.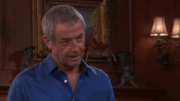 When Stefano returns to Salem Clyde visits him to make things clear with him about his own business matters in Salem. Stefano assures him that they are nothing alike. Clyde suggests that he contacts Victor Kiriakis to know about his past dealings with him. In addition, he secretly places a bug in the DiMera house. As Stefano's henchman arrived, Clyde wanted to hear Stefano's peace but Stefano makes it clear to him that he knows everything that he needs to know about him and orders him to leave immediately and he is removed.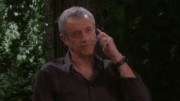 The bug reveals Abby is due to inherit a valuable land in Ireland that the DiMeras desperately want but Chad refuses to go along with Stefano's plan to reconcile with Abby and thus get the land. Clyde begins to think Ben and he will benefit from Abby's inheritance. Clyde finds out Abby cheated on Ben with Chad and discovers she is pregnant. Clyde threatens a lab technician named Martin and his family to make the tests say that Ben is the father to get access to her inheritance. Stefano meets with Victor about Clyde. Victor reveals to Stefano his past dealings with Clyde and assures Stefano that he is a serious threat to both of them and their families. Stefano and Victor agree to work together to end Clyde.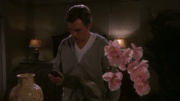 Clyde hired Aiden to become his lawyer, there business went smoothly, as he believed he had complete control over Aiden. However, in August, Clyde found out that Aiden had been investigating him concerning the murder of his son's old manager that happened in Florida early in May. To his horror, he learned that Aiden was able to gather enough evidence to have him arrested and extradited out of Salem. In a panic, Clyde broke into Aiden and Hope's suite, and attacked Aiden. During the assault, Aiden claimed to have enough evidence against him to put him in a hole so deep that he will forget how day light looks like. Clyde warned Aiden that if he had him arrested then he will have his son Chase, Ciara and Hope killed. Aiden agreed not to give the evidence to the police...for now.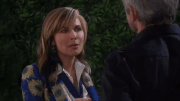 Kate breaks up with Clyde when he comes controlling with her time and devotion to her work. She tells him that his confidence was attractive at first but he is arrogant and becoming a real ego-maniacal jerk. Clyde is revealed to be local drug dealer Kyle Southern's boss. Kyle, who is dating Paige Larson, hires Paige's ex-boyfriend J.J. Deveraux unaware that JJ is secretly working with the DEA and the Salem police commissioner Roman Brady to take him and his business down.
Paige's mother Eve Donovan discovers JJ's secret and tells Kyle that JJ is working with the DEA. Kyle calls Clyde saying he needs to personally deal with the situation. Clyde arrives at Kyle's apartment and Kyle knocks JJ unconscious. JJ awakens to find that Clyde has killed Kyle and Clyde asks if JJ is working with the police. JJ tells Clyde that he had an affair with Eve which caused Paige to disown Eve and in revenge Eve made up the story and told Kyle. Clyde believes JJ and hires him to replace Kyle. Clyde threatens to kill JJ's mother Jennifer Horton, sister Abigail, and ex-girlfriend Paige if he tells Clyde's son Ben about their drug deals. Later Paige is found dead in her dorm and JJ confronts Clyde accusing him of murdering Paige.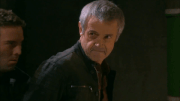 A secret investigation of Clyde leads to a sting operation involving JJ, Roman Brady, and DEA agent Watts leads to Clyde's arrest for drug trafficking. A furious Clyde discovers during his arrest that JJ was secretly an informant and that Clyde's drug ring has been exposed to the Salem Police and DEA. Clyde calls his son Ben and claims to be set up by JJ. Soon afterwards Aiden took his arrest as an opportunity to get back at Clyde and so he handed Roman the evidence he gathered against him concerning the murder in Florida. Later Roman revealed that Clyde is being extradited to Florida for a murder charge there.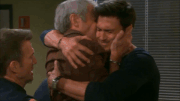 On October 20, 2015, Ben is brought to a meeting at the police station with Clyde who tells Ben he is being extradited to Florida that day. Ben reveals to Clyde that he is the "necktie killer". He promised his son that he will take his secret to his grave. Clyde was then dragged out of the interrogation room as he tearfully says goodbye to his son. On October 23, Roman revealed that Clyde is on a plane headed to Florida with handcuffs. He was eventually found guilty for his crime there and sentenced to twenty-five years to life with no possibility of parole.
On December 8, his son Ben was arrested by Officer Lani Price with the help of J.J Deveraux for the four accounts of murder he committed: Serena Mason, Paige Larson, Will Horton, and Wendy Taylor. As well as the three attempted murder on Marlena Evans, Chad and Abigail in addition to kidnapping Abigail, holding her hostage and then kidnapping her son. He was sentenced to a highly secured mental institution where he remained there till he escaped in the beginning of March and headed straight to Salem for Abigail and his "son".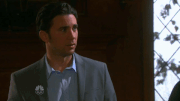 On March 3, 2016, it was assumed by JJ that Clyde helped him make his escape, but Chad revealed that Clyde was imprisoned in a federal penitentiary for the murder in Florida. So he could not have helped Ben escape. On March 16, when doing business with Deimos Kiriakis, Rory revealed that his drug business is "insane" ever since the competition went down. Most likely referring to Clyde's imprisonment, which ended his drug ring and power in Salem. Furthermore, it is believed that Ben has been stalking and tormenting Abby all March. On April 7, he arrived at the DiMera mansion, where he claimed he wanted to get Abigail and his "son" back, Abigail tricked him and seduced him straight up to her bed where she stabbed him with scissors and knocked him out with a lamp. Instead of calling the cops, she decided to deal with Ben herself and so she tied him up to the bed, and woke him up to taunt him. She humiliated and tormented him and dug her wedding ring into his stab wound to inflict pain. She soon poured oil on him and without hesitation she set him on fire. Chad arrived to stop the fire from killing him. Ben tried to make his escape after he got loose from the bed, but Chad knocked him out giving him a busted lip.
The police arrived, along with an ambulance. They handcuffed Ben to the gurney as JJ ordered the other cops to follow in a squad car and to shoot Ben if he makes a move. As they take him out, Ben tries to speak about what happened but JJ told his fellow officers to ignore him as he is a psycho so it doesn't matter what he says. JJ revealed to Chad that Ben has second and third degree burns. He was taken to the hospital where he was treated for his burns and his stab wound. Later that night, Chad met with Rafe to ask him if has any info on whether Ben will be put back in the mental institution from which he escaped from or be sentenced to a maximum security prison, Rafe assured Chad that despite his minimal knowledge on the matter, the District Attorney will be able to convince the courts that Ben was sane enough to execute his escape, which is enough to have him sentenced to prison. On April 19, JJ revealed that instead of being sent back to the mental institution from which he escaped from, Ben was condemned by the District Attorney 
Justin Kiriakis
and the courts to be sane enough to be sent to a maximum security prison.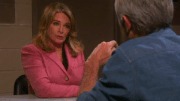 News of Ben's imprisonment in a federal prison reached Clyde in his own prison in Florida. He continued to blame Chad DiMera and Abigail Deveraux for all that happened to his son seeing them as responsible for his son's down spiral into madness. In September, Clyde calls Marlena and asks her to come and visit him in prison. Marlena goes to see Clyde, and he asks her to evaluate him. Marlena says she could, but there is no guarantee things will go the way he wants them to. She taunts him by saying has no control in prison and that it must be frustrating. She also adds that he must be feeling jealous of the people who have there freedom. Clyde scoffs saying he would rather be stuck in prison than deal with the good people of Salem. Marlena says she will make sure to put that in his evaluation before leaving.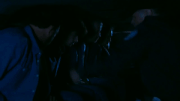 Another man comes in, and asks if that was Marlena. Clyde says it was, and adds that he can tell he has some history with her, and doesn't like her. Clyde asks his name, and he says he is Milo Harp, but used to be called Orpheus. Clyde and Orpheus bond over their mutual dislike of the people of Salem, and plot a breakout. Clyde uses what little pull he has to get him transferred into Orpheus's cell. Clyde also recruits Xander Cook, who is Victor's nephew, to there little group. During a transfer, Eduardo Hernandez kills an inmate, believing he was responsible for threatening his family. Orpheus knocks the driver unconscious and the prison van crashes.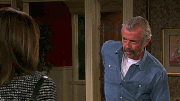 Clyde eventually makes his way to Kate Roberts house and pulls a gun on her. He revealed to Kate that he had come back to kidnap Thomas Deveraux, who in his deluded mind believed should be Ben's son, and reunite him with his son believing it will redeem him for the abuse that he had done to Ben as a child. He reveals to Kate that he had tampered with the paternity tests last year to ensure Ben was the father, this makes Kate disgusted at him, scolding him for being the reason Ben is the way he is now, just as he began to blame Chad and Abigail for his son's madness. Few moments later, Clyde begins to manhandle her and about to kill her but Chad arrives just in time and fights Clyde for the gun. Clyde punches Chad and manages to get away before the police arrived. Clyde, Xander, and Orpheus regroup in a small shack on the pier and they decide to work together against their enemies.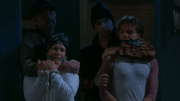 Clyde has some of his old contacts provide them with new clothes and weapons to help them take their revenge. The trio hit the Johnson house where they kidnap Kayla Brady and Joey Johnson. Steve attempts to cause some dissent among the ranks by rattling Clyde and Xander's faith in Orpheus. Steve and Orpheus get into a fight, and the villainous trio kidnap Joey before getting away again.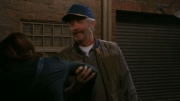 Clyde and Orpheus corner Kate in the pier, Orpheus helps him in having his revenge on her but Kate continued to beg in which prolonged his intent on killing her, irritating Orpheus. Marlena and Claire arrive and Orpheus captures them while he lets Clyde deal with Kate on his own. Right before Orpheus and Clyde kill Marlena, Claire and Kate John shows up and struggles with Clyde over his gun in the process Orpheus is shot in the struggle. Clyde takes Orpheus back to their hideout where he attends to his wound. Orpheus blames Clyde for not eliminating Kate Roberts when he had the chance.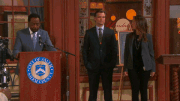 Clyde also expresses dissatisfaction with Orpheus leadership and he suggests that they should get another hostage in which Orpheus agreed. Clyde and Orpheus kidnapped Claire. Soon after, the trio decide to publicly make their demands known, and then flee to the Kiriakis compound. Clyde finds a case full of weaponry that Jeremiah arranged for him. Getting a good vantage point, Clyde waited for Orpheus to make their demands known before he attempted to shoot Aiden for having him extradited to Florida, but he shot Abe Carver instead and fled before the Salem PD could retaliate. Orpheus expressed his rage towards Clyde's incompetence in shooting the wrong man and yet he was satisfied with the result as it ensured that the people of Salem will deliver their demands much sooner than he expected, though Orpheus and Xander agreed not to tell Clyde that.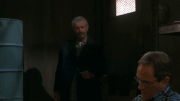 Wracked with guilt over shooting a man who did nothing to him, Clyde started drinking and told Orpheus his entire life's story: Clyde was abused by his father and realized that he treated Ben and Jordan the way his father treated him. He also expressed regret that Jordan doesn't want anything to do with him. But he vowed that he plans to correct all the mistakes that he had done to his son, and become a better parent for his son than his own father ever was; by getting his son out of prison and reunite him with his own "son".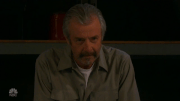 On October 4, Clyde called Jeremiah to have him see if there is a way in the DiMera mansion where Thomas is, but he was informed that there was no way in, for it was a virtual prison. This did not discourage Clyde, he declared he didn't care who will get hurt and what it took, he is going to bust in and take Thomas. On October 6, at the DiMera mansion, Marlena visited Kate and Chad to get Intel on Clyde's current psychosis, Chad and Kate inform her about his plans in kidnapping Thomas and reuniting him with Ben. Kate shares her belief that Clyde is completely delusional now, for he believes that if he somehow reunites Ben with Thomas it will redeem him for the abuse he had done to him in the past.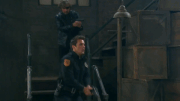 Orpheus ordered Clyde and Xander to watch Joey while he went to get their money and kill John. Clyde stood guard of Joey on the pier as Orpheus and John are making the deal in the park. Abe's son Theo confronted him with a gun wanting revenge for what he did to his father. He hesitated, and Clyde took advantage of the opportunity took his gun from him and began mocking his stammer. Steve and J.J. revealed themselves, and Clyde fled while sending a text message to Orpheus, telling him to "abort". He met with Xander and blamed him for their failure, but Orpheus calmed the two of them and told them no more games and that it's time to burn Salem to the ground.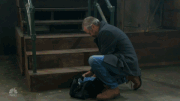 Irritated with their lack of success, Clyde decided to go kidnap Thomas and kill Chad, even though Orpheus mocked Clyde's deluded vision of a better life for his son given he's in a federal penitentiary for a string of murders among other things. After stealing some baby clothes for Thomas, Clyde encountered Andre DiMera, and was shocked that Stefano had another son. After briefly mocking Andre over Stefano's death, Clyde threatened to kill Andre, but Andre offered to help him get into the DiMera mansion, and steal Thomas. Andre said he wanted control of the family business, and was willing to take down Chad to get it.
With Andre's help, Clyde got into the mansion through the secret tunnels and held Chad at gunpoint. After Andre left the room, Chad and Clyde had it out over Ben. After Chad insulted his son, Clyde hit him with his gun, recovering Chad confessed that he doesn't hate Ben but pities him for having a father like Clyde. Andre returned to the room with Lucas and Adrienne tied up. Clyde tried to threaten them into telling him where Thomas was, but then Andre shot Chad. Clyde asked Andre to hold Lucas and Adrienne while he went to go look for Thomas. Clyde heard a baby crying, and followed the sound into the panic room where he found it was a trap, and the door closed and trapped him inside until the cops came to arrest him.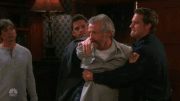 Clyde was brought into the main room where he learned Chad was fine. He warned Chad to watch his back around Andre, but Chad was confident he didn't have anything to worry about. Gabi Hernandez brought Thomas into the room, and Clyde raged that the baby belonged to Ben. In response Chad briefly mocked Clyde about his failure as a father as he made it clear to him that his son went crazy because of him, Clyde raged at him not to say a word about his family and Chad gladly stopped silencing Clyde before being dragged out of the mansion by JJ and his fellow officers.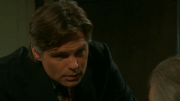 Once at the Salem PD, Rafe, Hope, JJ and Aiden were very happy to book Clyde and Aiden promised that not only he would be back in prison, but he would also be held in solitary confinement for along time. Clyde only shrugged Aiden's promise and told him not to be too confident that his plan will work. On October 13, John revealed that Clyde is back serving his original 25 to life prison sentence as well as new charges from the prison break have also been added to his sentence.
A year later, on October 3, when Clyde's son Ben escaped from the sanitarium he was kept in, the Salem P.D. believed that the timing of Ben's escape seems to be too convenient, they had a hunch that Clyde might have helped his son escape Bayview Sanitarium, and they soon confirmed that he's still in prison. On October 6, at the interrogation room, Ben revealed that he was visited by someone at Bayview who revealed to him that Will is alive. Hope later comes in and shows Ben pictures of his father, Clyde, visiting him in Bayview.
On October 9, Ben recalls his visit with Clyde. Clyde came to see Ben during his siege last year, using Jordan Ridgeway, as an alias, so Ben believed it was his sister visiting him. Clyde informed Ben of his plan on breaking him out and reunite him with his "son". He argued that he doesn't think he could be a good father. Ben recalled on how he killed three people and cried about killing Will since they were friends. But Clyde revealed to Ben that Will was alive. Before he had to abruptly leave, Clyde could only tell him that things aren't always as they seem.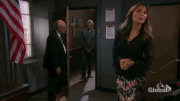 On October 11, Kate visits Clyde at Statesville. Clyde is surprised to see Kate, who tells him that Ben broke out of Bayview and said that Clyde told him that Will was alive. Kate told Clyde that if he tells her what he knows; she'll inform Bayview's doctors to treat Ben properly. Clyde didn't buy Kate's concern for his family, and questions as to why he should help her. Kate shares that her son Lucas drinking again, and what the possibility of Will's survival is doing to him. She says she knows Clyde regrets abusing Ben just like he regrets her mistakes with her children in the past.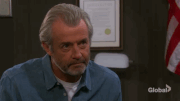 Clyde says he'll do anything to fix what's been broken and tells her he told Ben that Will was alive because it's the truth. Kate asked how he could know, and Clyde said he was told by another inmate that is reliable. He explains how he introduced himself to the inmate, who immediately realized he was the father of the Necktie Killer, and then told him that Will was alive. Kate asked for the name, and later she told Roman, Marlena, and John that the name of the inmate was
Dr. Wilhelm Rolf
, Stefano's loyal scientist.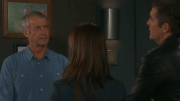 On April 17, an amnesiac Will Horton decided to interview Clyde for a new article in the Spectator, despite Paul's opposition. After reading the article he wrote on him years ago, he found out that Clyde is homophobic and misogynistic, nevertheless, he called and arranged a meeting with him. On July, Hope and Rafe went to visit Clyde, to ask him on the location of his son Ben as they believe he is holding Ciara captive. Clyde was surprised to learn his son was released, he kept taunting Hope, to which she nearly attacked him. In the end, they left without any info on Ben.
In November 2019 (Time Jump; November 2020), Clyde is seen in prison with his son. He came out of solitary confinement after a while, and he revealed to Ben that he is planning on helping him get out of prison by kidnapping Mackenzie Horton to force Xander into confessing on murdering Jordan, but Ben tipped Ciara off, who rescued the baby.
Will knew about Clyde's scheme and so Clyde tried to shank him, but Ben got stabbed instead. Clyde wanted Ben to blame the stabbing on Well, but Ben told the truth and a furious Clyde was sent back to solitary confinement. When he got out, Clyde tried to get Ben to escape from prison since the day of his execution was approaching. Ben got away, but Clyde ended up getting captured when he bought time for Ben to get away.
Ben was eventually captured and returned to prison. On the day of his execution, Clyde was aloud a moment alone with Ben. Clyde expressed his regrets to Ben as Ben shared his last meal with his father. Clyde thought this would be the last time he would see Ben, and was overjoyed when he learned the execution had been stopped by Ciara bringing in Jordan's real murderer, Evan Frears also known as Christian Maddox.
In July 2020, Clyde was visited by Ciara Brady in prison, and she questioned him on Ben's whereabouts, after he disappeared during an explosion that occurred at his and Ciara's wedding. Ciara came to believe that Orpheus might have been behind the explosion as revenge on what Ciara did to his son Christian. When Ciara decided to question Orpheus, Clyde revealed that he wasn't in prison, claiming he disappeared a few weeks earlier. Ciara investigated on the matter with Rafe and they learned that Orpheus was transferred to a Super-max prison so he couldn't have been behind the explosion.
In September, Clyde, Orpheus, and Rolf broke out of prison each with their own goals. Clyde's goal involved stealing Henry Horton for Ben and Ciara to have their own child, but Kate spotted him with the baby and shot him. Clyde was then taken back to prison.
When Ciara was presumed dead in an explosion caused by Vincent Belman, Ben went to try and talk to him only for Clyde to show up and tell him that Vincent had committed suicide in his prison cell. Clyde swore he had nothing to do it, and eventually learned that Orpheus and Christian were involved in Ciara being held captive. Clyde shived Orpheus and stole the phone he was using, which helped Ben locate Ciara. Later that year, Clyde learned he was going to be a grandfather.
In April 2022, Clyde was up for parole, but briefly got a new cellmate in the form of EJ. EJ didn't remember much about the night he was shot, and Clyde hoped it would remain in that way. Clyde and Orpheus also patched up their alliance as Orpheus believed it would he useful to have someone on the outside. Clyde met EJ's mother
Susan Banks
, and soon after, EJ's full memory returned and he threatened to go to the parole board, but Clyde persuaded him not to.
Gallery