For other characters listed by decade, see List Of Minor Characters (2000s), List Of Minor Characters (1990s), List Of Minor Characters (2010s) List of minor characters (1970s), and List of minor characters (1960s). For Characters that are mentioned, see List Of Characters That Are Mentioned.
A
Alexander Kiriakis was portrayed by child actor Jonathan Thornton. Alexander was conceived by Justin Kiriakis (Wally Kurth) and Anjelica Deveraux (Jane Elliot, Shelley Taylor Morgan, Judith Chapman), when Justin was separated from his wife Adrienne Johnson (Judi Evans). Alexander was originally thought to be Harper Deveraux's (Joseph Campanella) son, before Anjelica realized that Harper was sterile, and couldn't be the baby's father. Even then, she lied to Justin about the child's paternity and she married Neil Curtis (Joseph Gallison) in hopes of giving her child a name. Victor Kiriakis wanted Angelica to marry him so he could use the baby as his heir, but she refused him. Neil planned on adopting Alexander as his own, but the adoption never went through because Anjelica realized she had a chance with Justin, and told him that Alexander was his son. Justin put her and Alexander up in a penthouse of their own, complete with a nanny, J.J. Bagwood (Patti Johns), because she knew that there was no way Justin would let his ruthless uncle raise his son.
Angelica tried to use Alexander to split up Adrienne and Justin, and she almost succeeded by telling Justin that Adrienne had faked a pregnancy of her own to hold onto him. Justin and Adrienne still remained in love and Anjelica decided to get Adrienne out of the picture once and for all, and hired Hank Tobin (John Lavachielli, Ron Kuhlman, Rick J. Porter) to bomb the site that Adrienne's construction company was working on. Tobin had an attack of conscience at the last minute, and lost his own life saving Adrienne's. When Justin learned the truth behind the bombing, Angelica fled town with Alexander. The two were presumed dead in a plane crash and Justin and Adrienne found their way back to each other.
Alexander was finally reunited with his father in 1991, when Johnny Corelli found him and Anjelica, when it was revealed they switched flights before the crash. Anjelica had a miraculous change of heart and agreed to let Johnny take Alexander back to Salem, where he was reunited with his father and stepmother. Justin and Adrienne soon took Alexander to Dallas, Texas, with his adopted twin brothers Joey Kiriakis (Loren Mead, Jacob Iorio) and Victor Kiriakis II (Candace Mead, Benjamin Iorio). Soon after they arrived in Texas, Adrienne gave birth to his younger half-brother, Jackson "Sonny" Kiriakis (Freddie Smith).
Although never shown on-screen, Alexander returned to Salem in 2007 with his parents and brothers, where he attended Salem High School. His time in town was short lived, however, and by January 2008 the entire family moved again - this time to Dubai. In 2009, Sonny revealed that Alexander had a difficult time at first accepting when he first came out as gay. In 2015, Alexander was revealed to be living in Arizona when Sonny was going through troubles with his husband Will Horton (Guy Wilson) and he went to visit him.
Alfred Jericho was played by Steve Eastin from 1989-90. Jericho was a crooked ISA agent who was involved with the Reverend Saul Taylor. The two of them had burned many black churches in the south and also fenced stolen goods through Saul's traveling revival camp.
Jericho learned that the ISA was onto him, and he even kidnapped his old friend Shane Donovan and staged his death in an explosion. Shane was really alive but was being held hostage by Jericho. Steve Johnson and Gail Carson were sent in to find Shane and nail Jericho. Jericho panicked and shot Saul Taylor in case he thought about talking. Later Shane escaped and he and Jericho duked it out on a clifftop, and when a bomb went off on the mountain they were on Shane and Jericho fell over the clifftop, both were thought dead.
Arthur Downe, played by John Calvin from 1989-1990, was the extremely controlling husband of Rebecca Downey. He tracked Rebecca down to a remote mountain area after she left him and found her with Shane Donovan. Both of them assumed that he died in a fight that ensued, but in reality, he was able to get back to his life in Chicago. Eventually Rebecca was cleared of his murder, just in time for there to be a real murder. David Renfro, a former business partner of Arthur's who was also a member of the FBI, wanted revenge against Arthur for something that happened long ago, and killed him.
B
C
Cal Winters was played by Wortham Krimmer from 1989-90. Cal Winters was an army lieutenant who was believed to have been dead. Much to Diana Colville's dismay Cal was very much alive, and showed up in her office at the Spectator days before she was to marry John Black / Roman Brady. Cal was sick, and was admitted to the hospital but he would live. Diana rushed her wedding to John/Roman but Cal crashed it and claimed to be her husband. Diana tried to prove that Cal wasn't her husband but he insisted he was. Eventually he admitted their marriage never happened, but he refused to give up on Diana. Cal came over to John/Roman's place with a gun and got into an argument. A gunshot went off and John/Roman was hit. Cal was arrested and John/Roman remained in a coma for some time. Cal knew that he was innocent and that it was Diana who shot Roman by accident. Diana fled town and Cal was released from prison.
Cal became a private eye, and became close friends with Kimberly Brady, and eventually lovers. Cal was helping Kim overcome her grief of the death of her husband Shane, not knowing he was very much alive. When Cal and Kim finally made love Kim's first husband had returned home and witnessed everything. Meanwhile Cal gained his first client, and undercover agent named Renfro who was looking for Arthur Downey. Cal became obsessed with Kimberly. When Shane returned he threatened his chances with Kimberly. Cal made it appear that Kimberly was in danger and faked some break-ins to her house, and provided her with a gun. When Shane finally returned home, Kimberly shot him. Despite Cal's best efforts Shane and Kim made up. When Rebecca Downey was going to confess everything to Kimberly and Shane, Cal killed her. Cal then kidnapped Kimberly at took her to a mountain cave. Shave saved her, and Cal was sent to prison.
Cal's schemes didn't end in prison. Cal learned Kim was pregnant and he used this to his advantage. One of the doctors at Salem Hospital was an old army buddy Cal's, and he had incriminating evidence on him. Cal blackmailed the doctor into telling Kimberly the baby was not her husbands. Kimberly considered having an abortion, but was stopped by Shane after Cal had told him Kimberly was pregnant. The strain was too much for Kimberly and Shane, and they did break up. Cal however was not through. Cal managed to break out of jail and kidnap Kimberly and Kayla. He threatened to kill them both, but they were saved and Cal was recaptured. At the hospital Kimberly gave Cal a sob story about how their daughter Jeannie had been hurt and needed a blood transfusion immediately. Kimberly's trick worked, Cal told her that he couldn't give blood because Shane was Jeannie's real father. Cal was then sent back to prison, never to be heard from again.
Carlo was played by Don Diamont from 1984-85. He was a family friend of Liz Chandler and her business manager. He and Liz were on the plane that Andre DiMera caused to crash land on Stefano DiMera's island. When they returned to Salem, Neil Curtis thought Carlo and Liz were having an affair, and stormed out. Liz got drunk, and Carlo took advantage of her, making love to her while she was drunk. Neil came home, saw them together, and filed for divorce.
When Neil and Liz were on the verge on reconciling, Carlo revealed Neil's past to Liz. Neil was formerly known as Allan Jackson and had his debt paid off by a mob associate named Mario. Allan and Mario worked for the mob, but eventually turned states evidence, and spent some time in prison. Mario died in prison, while Allan was released and given a new identity: Neil Curtis. Carlo was Mario's son, and sought to avenge his death. During a scuffle with Neil, Neil accidentally shot Carlo with his own gun and Carlo died.
Chief Tarrington was played by Ron Barker from 1987-92. He was Shane's ISA superior, who handed down assignments to him.
D
Delia Abernathy was a DiMera henchmen that played a pivotal role during the Salem Slasher storyline. She worked very closely with Andre and Stefano, posing as Tony's housekeeper. With Andre, she held the real Tony DiMera captive for months and helped Andre carry out his killing's.
Diane Parker is a childhood friend of Bo Brady's and former prostitute. She pretended to be Bo's girlfriend in order to keep Hope Williams from getting too close to him while he was investigating the dangerous Salem Slasher.
E
Earl was the twin brother of Duke Johnson.
Ed was played by Steve Nave from 1983-88.
Edith was played by Darlene Conley in 1983.
Eliana, played by Ann Werner, was the long-time maid of Stefano DiMera who also answered the door at the DiMera mansion. Ann Werner left the show to pursue a writing career, and the character of Eliana was said to have retired.
Ellen Hawk, played by Pamela Brull, is the mother of Benjy Hawk. At one time, Ellen's father Orion Hawk had worked for Stefano DiMera, and had trained John Black in the martial arts. Ellen had an affair with Stefano, but once she and Orion had learned his true nature, she and Orion had fled, taking her son Benjy (who also happened to be Stefano's son).
After Kayla and Steve 'found' her son Benjy in the Orient on their honeymoon and took him home with them, Ellen and her father Orion came to Salem. Ellen was trying to get her son back from Steve and Kayla, and also attempting to elude Roman, who had recognized her from the past. Before she could get Benjy back, she was found dead on the docks. It was later revealed that Stefano had arranged her death in an attempt to gain possession of his son.
Emma Donovan was played by Jane Windsor from May 6, 1985 to December 31, 1986. Emma was introduced as the presumed-dead wife of I.S.A. agent Shane Donovan. Years earlier, Emma had been caught in an explosion meant for Shane...at least, that's what Shane had always thought. He was shocked when Nickerson informed him that Emma really died because she was a distant relation to the British royal family, and that The Dragon was killing off all those who could possibly be in line for the throne. When Shane and Kimberly headed to London, they discovered that Emma was really alive and well. Unfortunately, she had also been brainwashed by The Dragon. In his first assignment, he nearly had her murder Lady Johanna, even though Emma tried desperately to warn the woman. His next assignment for her hit closer to home...she was to kill Bo and Hope at their wedding! Luckily Shane was able to stop her in time. With Emma back in the picture, Kim returned to Salem, leaving Shane and Emma together to remember their marriage. The two returned to Salem, where Emma moved in with Shane, but had horrible nightmares. Shane convinced her to go to Marlena, but that wouldn't help her. The Dragon was also in Salem. While visiting Bo and Hope one day, Emma happened to hear the tune 'God Save the Queen', which was the Dragon's trigger for her to shoot Bo and Hope. Luckily they realized the music box was the trigger, and were able to stop Emma just in time. Marlena said that Emma would be fine, especially once they learned that The Dragon was dead. When Marlena realized there were drugs in Emma's system, she did her best to convince Richard Cates not to arrest her, as it wasn't her fault. Shane and Emma house hunted, but they were not trying to rekindle their marriage as Emma hoped. Shane begged Kim for another chance, but she didn't want anything to do with him (at the time, Kim was blind and hiding it). Emma eventually learned that Kim was blind and hiding it, but she was determined not to give up her husband. She continued her best to seduce him, despite his obvious love for Kim. Desperate to keep her husband, Emma tried to convince him to return to England and take a job he was offered with Scotland Yard, but he was not willing to give up on Kim just yet. A furious Emma confronted Kim, then stole the cameo Shane gave her, throwing it out the window. While a blind Kim searched desperately, Emma pocketed the cameo and left. She even gave a special firehouse picture that Kim had purchased for Shane to the auction, and was furious when, after the auction, she heard Shane vow his undying love to Kimberly. She swore there was no way her husband would leave her. Once Emma realized that Victor Kiriakis was interested in Kim, she tried to push the two together. With her cousin Felicity York, she set up Anna Fredericks, Alex Marshall, and Robert Brennan for the murder of Claus Van Zandt, as well as his wife, Tracey (luckily for them, Claus later turned up alive). Plus, she knew she needed to marry an American to stay in the States. The day of the big race, Emma set a bomb up in the Curtis stables, and it was a blind Kimberly who was caught in the barn fire. Although she proposed to Larry, it was Alex Marshall that Emma ended up marrying. Even though she had married Alex, Emma wasn't ready to give up on Shane. When Kim learned she was pregnant, Emma changed the results of the amnio to make it seem like Victor was the father. Her plan was for Kim to get abortion. When that didn't work, Emma stayed close by, making sure Victor knew about Kim's pregnancy. When they did another blood test later, Emma again switched the results to make sure that Victor was the father. With all her efforts, Shane and Kim seemed happy together, so Emma did the unthinkable...after presenting Kim with some documents she said were for the abuse clinic, she tricked her into signing an adoption agreement for her baby, and dressed as a nurse, took Andrew from the hospital, relinquishing him to one Dr. Dennison. Although she was arrested and charged with the crime, there was no real evidence against her. Even when Shane attempted to use truth serum on her, she talked only about the child at the Donovan manor, which resulted in her being sent to a sanitarium. Emma was eventually released, but remained under suspicion as Shane continued to close in on her. On New Year's Eve she headed over to Neil Curtis' New Year's Eve party, and threatened to reveal all of Victor Kiriakis' deep dark secrets. It wasn't long before her dead body was found. It was later learned that Gillian Forrester, Shane's I.S.A. partner, was the culprit.
Ernesto Toscano was played by three actors: Terrance Beasor (1989), Charles Cioffi (1990), and Eric Mason (1990). Wealthy businessman Ernesto Toscano was a former friend turned enemy of Victor Kiriakis. He had poisoned his wife, resulting in her death, because she had betrayed him. He kidnapped Bo Brady, hoping to destroy Victor Kiriakis, and tried to convince Bo Brady and Johnny Corelli to switch identities. Ernesto didn't realize that Bo and Johnny made other plans. Bo was released and sent to Salem to recover Loretta's diary, and Johnny escaped, following Bo to Salem.
By now Ernesto was really angry. He had no pawns, and no diary. He arranged the Cruise of Deception, during which he planned to recover the diary, and get revenge on all his enemies. He invited Roman Brady (John Black), Victor Kiriakis, Jack Deveraux, Jennifer Horton, Bo Brady, Hope Williams Brady, Julie Williams, and Isabella Toscano to come along. Once on board, he spoke with Isabella, who confessed to him that she had read the lost pages of the diary, knew she was Loretta's daughter, and admitted that it was she who had killed Marina, albeit in self-defense. Ernesto swore to Isabella that he still loved her, but in reality he hated her, both for killing Marina and for being a Kiriakis. Ernesto had set a bomb to explode on board the cruise ship, but escaped via boat with Isabella before the bomb went off. He took her to a nearby island, where he slowly began poisoning her, trying to kill her the way that he had killed Loretta. Somehow all the passengers on the boat found their way to the island. Roman (John) managed to save Isabella, but in the meantime, Ernesto had captured Hope, whom Bo had demanded not follow him (she didn't listen). Ernesto lured them all to a cave, where he held Hope suspended over a vat of acid. Ernesto gave Bo a chance to plead for his wife's life, but he wasn't moved by what Bo had to say. Suddenly there was an explosion, and the cage was sent crashing down into the vat of acid. Originally it was thought that Hope had died, but years later, it was learned that another young woman, Greta Von Amberg, took her place. Greta had ended up horribly scarred, and had been living in the bayou for years. Hope had ended up with Stefano, believing she was Gina, who just happened to be Greta's mother. Ernesto Toscano is presumed deceased.
F
Faith Taylor was played by Melinda Clarke from 1989-90. Faith Taylor is the daughter of Reverend Saul Taylor. She came to Salem with her father's revival camp which was set up outside of Salem. Faith striked up a friendship with Doctor Marcus Hunter after she was taken to the hospital when her father's revival tent collapsed and she was struck by a beam, which left her temporarily blinded. However her father Saul objected to her friendship with Marcus for some reason and asked her to stay away from him. Later Faith learned that her father was responsible for the death of Marcus' parents. After her father was killed Marcus offered to let Faith stay with him. She soon met and fell in love with Scott Banning. Faith had an incredible voice and Scott, who had recently left a position at a record production company, became Faith's manager and got her a job singing at Wings. In 1990 a vicious storm hit Salem and left Faith paralyzed. Eve Donovan, who was in love with Faith's current boyfriend Scott, plotted to keep the two of them apart. Eve brought Scott's shadowy record producing scams and secrets to Faith's attention in hopes that it would cause problems. Eve's plan failed miserable. Faith walked again and when Scott was accepted to medical school, Faith and Scott left Salem.
Played by Larry Poindexter off and on since 1984. Often seen during funerals and weddings in Salem. Father Louis was prominently featured when Eric Brady joined the church as a priest. He took over for Father Matt (due the actor's passing) as Eric's friend and confident as he battled his demons. He hasn't been seen since Eric was sent to prison for causing the accident that killed Daniel Jonas, but he is set to return in late 2016.
Foxy Humdinger was a Madam, friend to Doug Williams and rival to Julie Williams. After Doug's heart attack in 1984, Doug developed a fondness for the exuberant Foxy. Julie's jealousy got the better of her and even though Doug's loyalties to her never faltered, the two women were at each other's throats while trying to win Doug's affections.
G
Gabrielle Pascal, played by Karen Moncrieff from 1987-1988, is the mother of Eve Donovan, and grandmother of Paige Larson. She worked as an ISA agent with Shane, and was his ex-partner. Gabrielle came to Salem, and posed as Shane's current lover to throw Victor Kiriakis off Shane's trail, while he investigated him While in Salem, Gabrielle was reunited with her long lost daughter Eve. Gabrielle wanted her, Shane, and Eve to be a family (something Eve also wanted) and moved into the guest house of the Donovan mansion after her daughter was attacked and her private life as a stripper was exposed Gabrille was also attacked, but she survived. Gabrielle eventually left town after realizing Shane would never be with her.
Gail Carson, played by Patrice Chanel in 1989, was sent to Salem on an ISA mission to stake out Reverend Saul Taylor's revival camp. Gail posed as an anesthesiologist at the hospital where she met and began dating Marcus Hunter. Gail helped Marcus try to learn the truth about his past but ended up with a warning from Marcus' aunt that he could never learn the truth about his parents. Gail then helped her partner Shane Donovan infiltrate Saul's camp as Brother Daniel. Both were on the trial of a arsonist who they believed was Saul Taylor, and soon learned that Saul and his partner Jericho were not only responsible for many church burnings, but were also using the camp to fence stolen property. Eventually Jericho killed Saul to keep him quiet, and Jericho met his end when he and Shane fell over a cliff during a fight. She disappeared not long after that.
Glenn was played by Rob Estes from 1986-87. Glenn was a High School jock, and Jennifer's boyfriend. Glenn was pressured by his team mates and his coach into doing steroids, but Glenn refused. When he tried to reveal his coach to the police his girlfriend Jennifer Horton accidentally tipped his coach off to the plan. Glenn was lead into a trap by his coach, but was eventually rescued by Jennifer and her friend Frankie. Glenn's pressure on Jen to have sex forced Jen to leave Glenn. Glenn disappeared from Salem in 1987.
H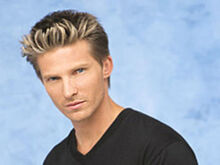 Harris Michaels was played by Steve Burton in 1988. Harris went to school with Eve Donovan. Harris', Jake, and their friends knew Eve used to be a prostitute so Jake made a bet to see who could score with her first. Eve never liked any of Jake's friends, but she did like his friend Harris Michael. Harris decided to take Jake up on his bet.
Harris and Eve went out on many dates, and Jake began to care for Eve. However, Eve soon learned what Harris was after, and she attempted to kill herself on sleeping pills. By that time Harris had fallen in love with her, but their romance wasn't meant to be. Though he tried to apologize, Even never forgave him.
He has been played by Ron Leath since 1987. He is routinely seen answering the door and serving meals in the Kiriakis mansion. He is extremely loyal to his boss Victor Kiriakis, and all members of the Kiriakis family.
Howie was played by Stanley Brock from 1983-86. Howie Hoffstedder was a lovable character who provided comic relief. Howie helped Bo escape with Hope during Hope's marriage to Larry Welch by dressing up in Hope's gown and fooling Larry until he lifted Howie's veil. His dog was also the groom in one of Salem's most memorable weddings when he married Calliope's French poodle.
I
Ian Griffith was played Harrison Douglas in 1985, and Darby Hinton from March 27, 1985-March 5, 1986. Ian was introduced in 1985 as Melissa Anderson's parole officer from when she was arrested because of her connection to Barry Reid. Initially it was a platonic relationship, although Ian was heavily attracted to Melissa. Of course, there were two major drawbacks. One, Melissa was in his charge. Two, Melissa was still in high-school. At first he primarily counseled her on her deteriorating relationship with Pete, who was married to Ivy Selejko and expecting a child. Their relationship was briefly threatened when Melissa thought that Ian was falling under the spell of her manipulative mother Linda, something he assured her was not true. Ian was able to fight his attraction to Melissa for the most part, but after Melissa and LaToya, a dance student of Melissa's from the job teaching dance at the community center which Ian had helped her to get, were taken hostage by Jake Sellers, his expression of concern convinced Melissa that they were meant to be together. Melissa immediately began plans to seduce Ian. He is able to resist, even when she shows up at his place in nothing but a sexy negligee. He turned her down, but it did force him to admit his attraction to her. Knowing their continuing relationship would be dangerous, Ian stopped being her probation officer, but it didn't stop them from spending time together. Soon Melissa's friends and family grew concerned about the time that she was spending with her older former parole officer. Although Melissa asked Ian to accompany her to her high-school prom, the two neglected not to go, and spent the night together at Ian's place, although they did not make love. After a few more near misses, Melissa and Ian were ready to make love at his apartment, but before they could consummate their relationship, Ian's wife Dale walked in, and sent Melissa home. Melissa refused to have anything more to with Ian after meeting his wife, and returned to her friendship with Pete. Ian and Dale began to be seen about town more often, and when a story appeared in the paper about Melissa and Ian, both Dale and Ian blamed it on Melissa, even though it was really Ivy's brother Speed who had been the leak. As a result of the publicity, Ian lost his job, and eventually his wife as well. As a result, the only job he could get was as a local handyman. He had flirtations with Emma Donovan and Anna DiMera, but he couldn't shake his obsession with Melissa, and was eventually uncovered to be the Hospital Rapist, all part of his unwillingness to give up on Melissa. After terrifying Melissa in one last stand, Ian was arrested and sent to prison.
J
Jane was a friend of Hope Williams. She was a troubled girl that was desperate for acceptance and resorted to manipulation to get Hope to like her. Before Bo and Hope became an item, Hope had a crush on Bo's older brother Roman. Jane schemed to get Hope and Roman alone together by sending Hope off to deliver a fishing rod to Roman while she occupied Marlena with a bogus suicide attempt.
Janey was portrayed by Candy Milo in 1985. Janey was brought to Salem on 1985 and only stayed for a short while. She was an aspiring singer that worked closely with Liz Chandler and her younger brother Todd Chandler.
Jasmine was played by Jolina Collins from 1984-85.
Jerry Pulaski was played by Jason Culp in 1989.
Johnnie Jean "J.J." Bagwood was played by Patty Johns from 1989-1990. Justin Kiriakis originally hired J.J. to be the nanny to his son, Alexander, and J.J. soon became friends with her new employer (Anjelica), and even lived with Anjelica and Alexander while she looked after her little boy. J.J. lived in virtual awe of Anjelica, and often sought her advice, including when it came to Victor's bodyguard, Nico...but Nico didn't look twice at her. At one point, Anjelica even asked J.J. to spy on her brother, Hank, who happened to be working for Adrienne Kiriakis. J.J. wouldn't spy on her brother, but didn't stop Anjelica from hanging out with the two of them. J.J. was heartbroken when she learned that Hank had died in a building explosion, and even more devastated when she learned that her friend and employer, Anjelica, had paid Hank to sabotage the building, and was ultimately responsible for his death.
After Anjelica and Alexander supposedly died in a plane crash, J.J. left town, but returned a few months later, pregnant, and about ready to give birth. She knew she couldn't give the baby a good home, so she asked Justin and Adrienne to give her baby a home. Delighted and unable to conceive, Justin and Adrienne agreed, and were thrilled when they learned the child was really twins. Unfortunately, this was when J.J.'s married lover, Stanley, showed up, and refused to sign papers giving up his rights to his children. J.J. also had second thoughts, but after Justin and Adrienne let her spend a month living with them and the boys, she convinced Stanley that they twins would have a wonderful life. After Adrienne assured J.J. she would always be allowed to see the boys, J.J. left town again, this time for good.
Joey was played by Merritt Yohnka from 1984-90.
Jonah Carver was played by Bumper Robinson from 1987–88, and again from 1990–91. In 1993, Jonah became a vigilante known as "The Pacifier." Jonah was attempting to clean up the streets by catching criminals and leaving them for the police to pick up. As a calling car, Jonah left pacifiers around his victims' necks. Jonah's sister-in-law, Lexie, learned what Jonah was doing. Lexie helped Jonah, but they were both eventually caught. Jonah was kicked out of medical school and Lexie was kicked off the police force. Jonah also met a young girl named Wendy Reardon in 93 when he delivered her son, Benjamin. Jonah and Wendy became fast friends, but Wendy fell in love with Jonah. In 1995, Jonah got a job as a lab technician at the hospital and dated Nurse Lynn for quite some time (their relationship actually started when Lynn slipped Jonah the date-rape drug), but fell for his sister-in-law Lexie. Lexie and Jonah both lusted after one another and even shared a kiss when they were trapped in the smoke filled garage under University Hospital. Abe managed to rescue them before it could have gone any further. Lexie returned to her husband and Jonah began to date Wendy Reardon. In 1996, Stefano DiMera arranged for Jonah to return to medical school as a way to win over his daughter, Lexie. Jonah has since mysteriously disappeared.
K
Kate was played by Elinor Donahue from 1984-86.
Kevin was played by Eric Schiff in 1985.
L
Larry Atwood was played by Fred Beir from 1977-1978. When Larry Atwood arrived in Salem, it was with the intention of breaking up Doug Williams and Julie Olson. He arranged to have Doug framed on a drug bust, and Larry proved himself indispensable to Julie by helping her run Doug's Coffee House. He managed to keep Doug out of town just long enough to rape Julie at his apartment, permanently traumatizing her. Julie kept the rape secret until Doug, suspecting an affair, confronted her. When Larry was shot and killed by his assistant, Arlo Roberts, Julie was accused of the crime, but was eventually cleared.
Lars was played by Ken Jezek from 1986-87. Lars was Britta's brother, who came to Salem to be with his sister in 1986. Lars opened his own dance company, and made Melissa his performing partner. The two fell in love, and began an affair. However, Melissa wouldn't leave her husband Pete for Lars, because at the time Pete was paralyzed. In 1987 Melissa hurt her leg, and tried to hide the injury from Lars. She was successful in hiding the truth from him, but when she hurt it again Lars found out. Melissa would never dance again, Lars quickly left her and moved his company elsewhere.
Lavinia was played by Diana Webster from 1985-86. Levina "Peachie" Peach came to Salem in 1985. She was Shane's old ISA mentor and friend, and had been assigned to help him take down Victor Kiriakis. Peachie posed undercover as Shane's maid. Peachie appeared many times over the years to help out Shane and Kimberly when she could. In 1991 Peachie returned to Salem, but she was sick with a deadly virus. A mysterious virus was killing off ISA agents left and right and Peachie came to Salem to ask for Shane's help.
Luke was played by Stephen Anthony Henry from 1986-88.
M
Madeline was played by Sue Rihr, was the brief wife of Eugene Bradford, who he only married so he could get his inheritance at the insistence of his mother. Eventually, Eugene divorced Madeline, so he could marry Calliope Jones.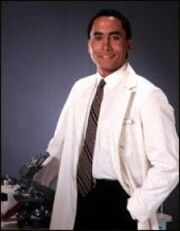 Marcus Hunter was played by Richard Biggs from 1987-1992. Marcus grew up in an orphanage with Steve Johnson, and the two were good friends. He came to Salem originally to lend Steve a hand, and ended up taking a job at Salem's university hospital as a plastic surgeon. All his life, Marcus had wanted to know more about his past, and enlisted the help of an anesthesiologist at the hospital, Gail Carson. She, Steve, and Marcus all went to Charleston, South Carolina, to talk to Marcus' aunt, Lizzie, who gave them little information and told Marcus to stop looking into the past. Later Marcus was able to help his good friend when Steve needed the bones around his eye reconstructed so that he could wear a glass eye, and infiltrate Saul Taylor's revival camp.
When a beam in the tent collapsed, Saul's daughter Faith was taken to the hospital, where she met Marcus, and the two began to date. However, her father had a problem with her dating a black man who was not of their faith, and made her stop seeing him. After a panicked Kayla told Gail what was really going on at the camp, Marcus and Gail infiltrated the camp together, and after being attacked and knocked unconscious, Marcus finally remembered his past, and realized that his parents had been killed when Saul Taylor and his partner, Jericho, had blown up the church his parents were in. When Marcus learned that Gail Carson was really an ISA agent who had merely pretended to be an anesthesiologist, it put a real kibosh on their relationship. A few years after the death of his good friend Steve, Marcus found himself falling in love with Kayla Brady, but when she told him she could not return his feelings (by this time she was in love with Shane Donovan), Marcus left Salem.
Marina Toscano was played by Hunter Tylo from 1989-1990, and Bettina Rae in 1990 flashbacks. Marina came to Salem to form a partnership with Victor Kiriakis, an old family friend turned enemy. Victor wanted the Toscano family treasure, and Marina agreed to help him find it, only she had no intention on sharing any of it with him. While in Salem, she stopped to see Steve Johnson and Kayla Brady, and they were shocked to see her. Years before, Steve and Marina were married, and he had believed her dead...he thought he had accidentally killed her years ago when they argued aboard a ship. Marina assured Steve that she had no plans to get him back...Kayla could have him, if he agreed to help her find a key she had thrown overboard years before. They all went to Italy in search of the key, and when Marina found it, she had a fake key made, and replaced the real one with a fake one. Victor sent people to find the key, and was furious to learn it was a fake. Marina had hidden the real key inside Steve and Kayla's house in Salem. Victor knew that only Marina had the real key, but he never had a chance to get it from her. Once back in Salem, Marina and Kayla had a heated argument inside her hotel room, and after pushing Marina down, Kayla left. Later that night, Isabella had also come to see Marina in her hotel room, and Marina had been shocked to see her sister. She'd had her locked up in an institution to keep Isabella from going to Ernesto with Marina's plans to get her hands on the treasure. Marina pulled a gun on Isabella, and in the ensuing struggle, Isabella pushed her sister, who fell and hit her head, dying instantly.
Maxwell Hathaway, played by Tom Hallick in 1984, was the adoptive father of Megan Hathaway. When he and Megan came to Salem in 1984. Maxwell wanted to buy out Anderson's Manufacturing from Alex Marshall, and tried to destroy him financially. Maxwell was the leader of a group called "The Cartel" that wanted Larry Welch to become mayor. He orchestrated Bo Brady's arrest, and tried to blackmail Hope Brady into marrying Larry. He was eventually killed by Andre DiMera.
Maxwell Jarvis is a fictional character from the NBC soap opera Days of Our Lives portrayed by Charles Bateman From 1980-81. Maxwell was a business associate of Alex Marshall.
Dr Mitch Kauffman was played by Philip Levien from 1986-87.
Monty Dolan was played by Jay Robinson from 1988-89. Monty was the father of the Ramirez children, but was an alcoholic who was never around to support his wife or raise his children. When his wife Rosa was put on life support he knew she didn't want to be left living by a machine, so he pulled the plug. His daughter April found out he did it and took the wrap for him. When it was eventually learned that Monty pulled the plug he wasn't sent to jail because he was old and his health was poor.
N
Nick was played by Mick Regan in 1986.
Nico was played by Lorenzo Caccialanza on and off from 1988–91, 1999–2000, 2002–03, 2005–06. Nico was Victor Kiriakis' goon, servant, and bodyguard.
Nikki Wade was an early love interest for Abe Carver, and was also played by Renee Jones. She first appeared July 13, 1982 and last appeared in 1983. Nikki Wade was hired to a secretary for the Salem Police Department. She appeared to be a normal, average girl, but actually came from an extremely wealthy and respected family. She developed a relationship with Abe Carver, however they eventually ended things after Abe stood her up at a debutante ball to go on a drug bust. The two had a drawn out argument over not ever knowing what the other was doing.
O
Olivia was played by Amy Yasbeck from 1986-87. In his years with the ISA Roman I worked with a man named Orpheus. While on assignment Orpheus' wife came to warn them they were in danger, and Roman I accidentally shot her, think she was an enemy. Orpheus and his sister in law Olivia plotted revenge against Roman. Orpheus kidnapped Marlena, but the ISA managed to get her back. Orpheus was using her to get John/Roman II to help him locate some stolen bonds. When she was rescued Orpheus was furious. In December of 1986 Orpheus faked Marlena's death by planting a bomb in Roman and Marlena's house. In reality Marlena was alive and well in Stockholm. Olivia came to Salem and was supposed to make John/Roman II fall in love with her, and then when John/Roman II betrayed Marlena they would reveal she was still alive. However, something unexpected happened, Olivia fell for John/Roman II. John/Roman II learned Marlena was being held in Stockholm, and with the help of Shane. Bo, Kayla, and Patch they searched for her. John/Roman II confronted Orpheus, and when Orpheus shot at John/Roman II Olivia took the bullet for him, and died. John/Roman II shot and killed Orpheus, but Orpheus had the last laugh. Marlena was already aboard a plane, which crashed as John/Roman II and the others watched. No body was found, and Marlena was thought dead.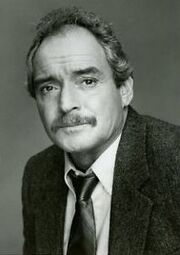 Orion Hawk was played by Sandy McPeak in 1988. He is the father of Ellen Hawk, who had Benjy Hawk with Stefano DiMera. Orion was a King Fu master, who worked for Stefano, and trained John Black and Drew Donovan in martial arts. Orion first appeared in John Black's visions of his past. Orion had trained John in the martial arts, which Stefano used for his own purpose to turn John into a killing assassin on command. Eventually Orion returned to Salem to take his grandson, Benjy, away with him where they could live in peace.
P
Paul was played by Robert S. Woods from 1986-87.
Phillip Coleville was the owner of the Spectator, and father to Diana Coleville. Upon his death in 1988 Phillip left his entire fortune to his daughter Diana.
Q
R
Rebecca Downey was played by Tracy Collis from Septembed 1989 - February 1990. When Rebecca was first introduced, she had been on the run from her controlling husband, Arthur. An amnesiac Shane found her camping out in the mountains outside of Salem after almost losing his life in an explosion at the revival camp. The two began forming an attachment, but when Rebecca's husband Arthur showed up, a fight ensued, and both Rebecca and Shane fled, believing that they had killed Arthur. While on the run, they posed as man and wife, and when Rebecca found his wallet and learned who he really was, she kept quiet, having fallen in love with Shane, and needing his help to get away from the shadow of her husband. Shane eventually recovered his memory, and he and Rebecca returned to Salem, just in time for him to find Kimberly in Cal Winters' arms. They left town immediately, heading to Chicago to clear Rebecca in the murder of her husband. While there they learned that Arthur was still alive and well. When they returned to Salem again, Rebecca learned that Cal planned to set Kimberly up to shoot Shane (his plan was to have her think Shane was a burglar), and Cal made sure she would never tell anyone by arranging to have her die in a car crash.
Richard Cates was played by Rod Arrants from May 9, 1985 to October 22, 1985. Richard came to town in early 1985 with his young son, Kevin, after Roman Brady's untimely death. As chief of police, he met Marlena Evans straight off, and soon became enamored of her. With the support of Alice Horton, Richard slowly pursues and wins Marlena, despite Roman having been dead only a few months. The two began a tentative relationship, occasionally coming to odds over Marlena's desire to help the people that Richard was charged with keeping behind bars. A particular bone of contention was Jake Sellers, a young man Marlena wanted to help out. Despite initial resistance, Richard finally gave in to Marlena's way of thinking. Unfortunately, as he and Marlena were getting closer, Richard was getting drawn deeper and deeper into Savannah Wilder's drug ring, masterminded by Victor Kiriakis.
Everything came crashing down around when Bo and Theo began investigating the drug ring. Richard held Bo hostage with the help of a nurse, but once he managed to get released, Richard knew time was coming to a close. He had already murdered Danny Grant, and now he was determined to get young cop Hope Williams as well, who knew that he had killed her partner, Norma. He attempted to run them off the road, and Hope escaped to a nearby monastery. After Theo Carver was shot and killed when they attempted to arrest him, Richard went to the monastery Hope was staying at and attempted to kill her, shooting Brother Francis in the process. When it came down to the wire, Richard, who had finally seen just how low he had sunk and could no longer live with himself, created a situation where Abe, a man who had once considered him a friend, had to shoot him. With his dying breath, Richard begged Marlena to look after his son Kevin, and to not let Kevin turn out as bad as he had.
S
Sasha was played by Yvette Nipar in 1987.
Reverend Saul Taylor was played by James Hampton in 1989. Saul Taylor was a traveling reverend who along with his daughter Faith Taylor preached the word of God. Saul however had a dark and shady past he didn't want anyone to discover. Years ago Saul was responsible for numerous black church burnings in the south with a man named Jericho. One of those churches was blown up, and though Saul thought it was empty it really was full which Jericho knew. Among those inside the church were the parents of Marcus Hunter, who's father was a civil rights activist who was Jericho's target. Jericho tried to kill the young Marcus Hunter, who fled from the church. Marcus however escaped and was sent to an orphanage. Years later Saul would meet up with Marcus Hunter in Salem, who remembered very little about his past. His old partner Jericho also returned and threatened to his shady past if he didn't keep his daughter Faith away from Marcus Hunter. When Steve Johnson infiltrated Saul's camp a desperate Jericho shot and killed Saul to keep him from revealing anything about his past.
Serena Colville was played by Valerie Karasek from 1987-88.Serena was married to Phillip Coleville, and was the mother of Diana. Serena was after a mysterious computer disk that Victor was also after. When she beat Victor to the disk he vowed revenge on her. After she got the disk she began to mine a valuable mineral that the disk gave the location to. When Roman II/John Black and Diana began to see each other she tried to kill him. Roman II/John Black survived and arrested Serena, who he later learned was Diana's mother. After Phillip Coleville was killed Serena and Victor Kiriakis began plotting to steal the Coleville fortune from Diana. Their first attempt at getting the fortune was to trick Diana into marrying Victor, but it was thwarted when Roman Brady II/John Black rescued Diana from Victor's clutches. There second attempt was to make it seem like Serena had been kidnapped and Diana was to turn over her fortune to set her mother free. This attempt was also thwarted when Diana's assets were frozen and Diana was kidnapped by a terrorist group. Diana was rescued, and learned the horrible truth about what her mother had done to her.
Sunny Chandler was portrayed by Sandy Elliott in 1980, and by Jody Gibson in 1984. She was the wife of Kellam Chandler, and he eventually killed her.
T
Theo Carver, played by Rusty Cundieff in 1984, was the brother Of Abe Carver. Abe's Son Theo Carver II was named after him. Theo Carver came to Salem to investigate the murder of his good friend, Danny Grant. In order to aid in his investigation, Theo posed as a record producer. He soon discovered that Richard Gates, a crooked cop, was the one who had killed Danny. Before Theo could get to his brother, Abe, with the news, Richard shot and killed Theo. Theo died in Abe's arms and Abe vowed to devote his life to catching criminals like Richard. In the summer of 2007, Theo's son, Jett Carver came to Salem on an assignment with the ISA. Abe mentioned how much Jett had grown to look like his father.
Trent Davis were neighbors with Jennifer Horton. Jack Deveraux were always suspicious about Trent's interest of Jennifer. The reason that Trent moved in next door to Jennifer was because Peter Blake paid him to kidnap Jennifer and take her to the island.
U
V
Vanessa Walker was played by Joyce Little inn 1988.
Vanessa Van Kessler, played by Sally Kemp from 1983-1987, is Eugene Bradford's mother. Eugune's great-grandfather, Reginald Bradford's, will stated that Euguene's inheritance would be released to him if he were to marry someone Vanessa approved of. Euguene was in love with Calliope Jones, but Vanessa did not approve of her, so he ended up marrying Madeline Rutherford. Eugene eventually found a way to obtain his inherit and also marry Calliope.
W
X
Y
Yvette was played by Lori Hallier from 1989-90. Justin Kiriakis brought Yvette to town because he wanted to get revenge on his uncle Victor. She pretended to be a wealthy French baroness and soon charmed Victor. When Justin learned that Victor had a heart condition, he begged Yvette to leave town, but at the last minute, Yvette changed her mind and moved into the Kiriakis mansion, despite Justin's threats to expose her. He agreed not to as long as she didn't hurt Victor, and as she was growing to care for him, she promised. But while she was living with Victor, she was also enjoying a friendship with Roman Brady. When Carrie ran away, it was Yvette who knew where to find her and Julio, and Yvette who convinced Carrie to return home. When Victor had a heart attack later in the year, Yvette cut off her ties with Roman, devoting herself fully to Victor, to whom she soon got engaged. Luckily for her, Roman's feelings were strong enough to have him destroy all evidence of her past once he found it. After Anjelica discovered the truth, Yvette realized she couldn't keep her secret forever, and confided the truth to Victor, who shocked her by telling her he'd known for months, and still wanted her. Unfortunately, she still wanted Roman, and when Roman asked her to spy on Victor because he thought Victor had kidnapped Kayla. Yvette managed to find proof of that, but Victor uncovered her spying. He made her a virtual prisoner in the mansion. Roman was able to help her escape, and told her that she would never be safe in Salem. Yvette said goodbye to Roman, whom she realized she'd fallen in love with, and left town.
Z
Community content is available under
CC-BY-SA
unless otherwise noted.