A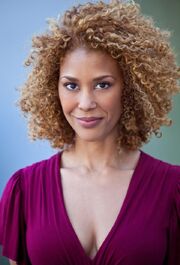 Dr. Amanda Raynor was played by Victoria Platt from January 2020 to April 2020. Amanda switched the deceased Mackenzie Horton for the alive Rachel Black at the behest of Victor and Xander Kiriakis.
Amanda continued to see "Mickey" when Mickey was diagnosed with cancer, but was wracked with guilt over her deception. After being threatened by Xander, she wanted to leave town, but Nicole Walker noticed the baby had the same birthmark that Rachel had and questioned Dr. Raynor aboutit. Later, Nicole with the help of Abe Carver tracked Amanda down in New York and she confessed to the whole switch.
J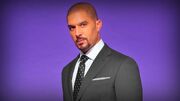 James Giddens was played by Terrell Tilford in February 2020. James is the current district attorney of Salem. He tried to get Gabi Hernandez to cut a plea deal after she was arrested for attempting to kill Julie Olson Williams. Because she did it in public, James believed he had enough evidence to win against Gabi in court and throw in prison for a long time.
V
W
Warden Floyd was played by John Eric Bentley in March 2020. Floyd was the warden of Statesville prison and was present when Ben Weston was set to be executed for the murder of his half-sister Jordan Ridgeway. Dr. Marlena Evans fried tried to get the execution stalled since a lead in the true killer had been found, but Floyd refused.
Floyd was forced to stop the execution when Ciara Brady brought Evan Frears into the execution room at gunpoint and forced him to admit that he killed Jordan. Ben is at deaths door, but the doctor manages to revive him with adrenaline.
Z
See Also
Community content is available under
CC-BY-SA
unless otherwise noted.