Jurassic World: Dominion Dominates Fandom Wikis - The Loop
Play Sound
Tripp Johnson
Days of Our Lives
Portrayed by
Lucas Adams
Current status
Former; Contract
Duration
2017–22
First appearance
March 23, 2017
Last appearance
June 15, 2022
Cause/reason
Left Town
Created by
Dena Higley and Ryan Quan
Introduced by
Ken Corday, Albert Alarr and Greg Meng
Profile
Fullname
Tripp Johnson
Alias(es)
Tripp Dalton
Tripp Vitali
Gender
Male
Born
1995/1996
Age
24
Occupation
Medical Student
Hospital assistant
Waiter
Residence
Salem, Illinois
Tripp Johnson is a character from the soap opera Days of Our Lives, portrayed by Lucas Adams.
Casting
Lucas Adams, portrayed Tripp Dalton from 2017-19, and returned again in 2020 on a contract basics.
In 2020, there is speculation that the character Tripp will return to the series in the Fall. In Soapcentral, it's been confirmed that Lucas Adams is returning to the role this fall.[1] His return date is on September 4.[2]
In September 2020, it was announced that Adams had been upped to contract status with the show.
In June 2022, it was announced that Adams would depart the series once again, last airing June 15, 2022.
Background
Tripp is the son of Steve Johnson and Ava Vitali, when he was born he was sold into the black-market by his grandfather, Martino Vitali. He was sold to the Dalton family. His adoptive mother was very kind and loving to him while his adoptive father was abusive towards him beating him for unknown reasons. His adoptive mother passed away when he was very young, after that his relationship with his adoptive father gotten worse. Between 2010 and 2011, he ran away from home after getting tired of his abusive life, he went on to look for his biological parents.
On March 2017, in Arizona, he finally met his father Steve and his family. He wanted to know more about his mother, and when he learned that his father "killed" his mother he became conflicted. Blaming him for how he will never meet his mother, he disowned Steve, while he continues to have a close relationship with his brother Joey Johnson and his friend like Jade Michaels, whom he is seemingly attracted. In April 27, he finally started warming up to his stepmother Kayla Brady.
On April 4, Tripp meets his mother's cousin Angelo Vitali and he informs him that he has his mother's eyes and he looks just like her when she was his age. He also received his inheritance as the heir to the Vitali family fortune. Kayla has mentioned on how much Tripp reminds her of his father Steve when he was his age.
On April 29, Tripp revealed he graduated from Arizona State University. In the summer of 2017, he began working as a Hospital assistant with his step-mother Kayla. In August 31, 2017, Tripp donated all of his inheritance to the hospital so he can wipe the slate clean, after causing problems there.
In 2017, he began to have feelings for his close friend, Claire Brady, who was with his other friend, Theo Carver. So he respected their relationship and avoided to cause trouble between them.
He was in a committed relationship with Ciara, until on November 21, 2018, he and Ciara broke up when he confessed to Ciara that he was the one who planted evidence in framing Ben Weston. In 2019, once Claire was sent to the hospital for psychiatric treatment, after she nearly killed Ciara and herself, things calmed down, but Tripp found himself actually falling for Hayley Chen and ultimately chose to go to Los Angeles to attend medical school to avoid ruining things for her and his cousin, JJ.
In September 4, 2020, Time Jump (2019-2020), Tripp returned to Salem. He desired to finish his medical studies at Salem University Hospital. It's also revealed he met Allie Horton during Christmas break in London, where he was instantly attracted to her. To this day, she believes he raped her the night they met and that he is Henry Horton's father. In November 3, much to Tripp's shock, a DNA test confirmed that Tripp is Henry's father. In his insistance, Kayla had two more tests done to confirm there was no tampering, to which they confirmed that Tripp is somehow indeed Henry's father.
Unbeknown to Tripp, at the time, it's revealed on November 13, that his mother is very much alive and is in Salem. Soon later reunited with him. In November 15, it's revealed that Claire's new boyfriend, Charlie Dale is Tripp's half brother and is Allie's true rapist and Henry's biological father. Months later, in February 26, 2021, Ava learned that Charlie was killed and she neither mourned or felt depressed as she admitted to Tripp, that Charlie got exactly what he deserved.
Despite not being Henry's father, Tripp adores and cares for his nephew as he vowed to protect him at all costs. After Charlie's death, Tripp and Allie became close as they bonded over her son Henry, they started to grow feelings for one another. In July 13, 2021, they made love for the first time.
Storylines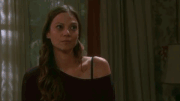 On January 12, 2016 Ava revealed to Steve that she had a son with him and that he was sold in the black-market by her father, Martino. The next day Steve told Kayla about his alleged son with Ava and on how he has considered in locating him for if the baby is truly his, he wants to make sure that he doesn't suffer a horrific childhood like he did. Kayla thinks that Ava is playing but Steve persisted that he wanted to make sure if and Ava had a baby. After Ava kidnaps Kayla, Steve is forced into working with Ava in finding her son.
On February 8, it's revealed by Raymond, the man who handled the adoption agency that Ava's son who was taken to that place "died" of pneumonia within weeks of being purchased. Ava's heart was broken and her life was shattered. Raymond left after offering his condolences. Steve coldly pointed out to a uncontrollably sobbed Ava, "Could have been mine...but maybe not. Either way, there's nothing tying us together now." Steve grabbed his stuff and exited the hotel room after adding that he never wanted to see her in Salem again.
Leaving Ava alone as she sank to the floor in despair, clutching the photograph of her son against her chest as she continued weeping, grieving for her deceased bundle of joy, the baby boy she will never hold or care for. Later that night she had a psychotic break and she destroyed her entire room out of pure rage against Steve for leaving her in her grief after learning of the death of her child. Steve arrives in Salem and reunited with Kayla. He informed her of everything and that the baby died in infancy. Kayla gave her condolences though Steve revealed that he doubts that the child was even his and probably will never know the truth.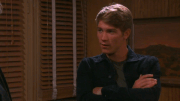 On March 8, 2017 Steve finds out from Raymond that the baby he and Ava had is alive and is in Arizona. Steve informed Kayla of everything, Joey accidentally learns about his half-brother. Both Kayla and Steve went forth to Arizona to find his possible son.
On March 23, in Arizona, Steve and Kayla trace Tripp to a diner. There they learn from the owner that Tripp was fired after he gave him a black eye. Steve is worried that Tripp maybe as troubled as Ava was. Suddenly, the owner starts yelling and Tripp appears. Steve is shocked and and steps in tries to broker peace but winds up hitting the owner. Tripp thanks Steve and asks who he is. He informs him that he believes he is his father. They introduce themselves. He tells him about how his mother's father forced her to give Tripp up. Steve promised to tell him everything after he comes with him back to Salem to have a DNA test done to prove that he is his father. He agreed.
On March 27, Steve and Tripp have their blood drawn at University Hospital. A nurse tells Steve and Tripp that the test results have been delayed. They leave and arrive at the loft where he meets his younger brother, Joey for the first time. He soon meets Jade Michael's. Later Tripp reveals that his adopted mom's dead and his adopted father used him as a punching bag so he ran away nearly a decade ago. Steve shares on how horrible his own father was, and they bonded. The nurse calls and gives Kayla the news. Tripp is Steve's son. Steve tells his son he's really happy about this. They hug just as Jade falls down the stairs. At night, Tripp waits for Steve after he went to drop Jade at the hospital with Joey and Kayla. Later, Steve returns to the loft with food and after having lunch, he opens up about Ava, telling Tripp Ava wasn't stable and that she's dead.
Tripp learns that Steve killed his mother on ISA orders. Tripp learns his mother was not only lethal but also certifiably insane. Tripp couldn't hear anymore right now. Joey invites Tripp to stay there. In April 4, Tripp meets his mother's cousin Angelo Vitali. Angelo remarks on how Tripp looks just like his mother. Angelo shares on the suffering his mother had to face in her life. After some exchange they part ways. In the next day, Tripp disowns Steve blaming him for how his mother turned out. On April 19, a drunk Tripp attacks Roman and he is taken into custody. Kayla later arrives at the SPD and helps him get through the night. The next day Tripp and Steve met in the park and discussed the past of their painful childhood. Steve vowed to him he will never give up on him. In April 27, Tripp and Kayla saved Roman from an allergic reaction.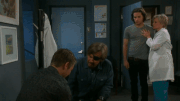 On April 28, Tripp reveals he graduated from Arizona State. The day after, Tripp begins to investigate his mother's death. Soon Tripp meets his cousin Abigail and his aunt Adrienne. He learns from Abigail more about his mother's death. He bonded with Adrienne over their past. Because of Jade's lies, he believed Kayla killed his mom. In June, he becomes Kayla's assistant and got her suspended from her work. After Kayla was given her job back, Tripp was convinced by Angelo to eliminate her. Tripp confronted her and demanded she confesses to killing his mother. He began threatening her with a small knife, and soon his father and brother showed up. Joey confessed to killing Ava. A confrontation bloomed and in the end, Tripp was ashamed of what he had done. His father soon embraced and comforted him.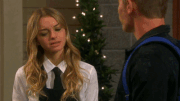 On August 10, Tripp learns Kayla thinks he should be arrested for endangering his patients. He tries to leave Salem, but not before meeting up with Claire at work and gave her back an MP3 player she had recently let him borrow. Tripp raved about how amazing her voice is and how he has no doubts she will be among the best singers in the future. He reveals he plans to leave Salem, because he is the one who set Kayla up. He explains why and Claire's shocked. She was able to convince him to apologize to her. Claire started to excuse herself so she'd get back to work, but before walking away, she asked if she was ever going to see Tripp again. He's not sure. She gave Tripp her MP3 player to Tripp as a sort of reminder of her.
On August 15, Tripp apologized to Kayla for his actions and explained why he did what he did. She accepted his apology and promised that she wouldn't turn him in. Both she and Tripp went to the Pub where they met with Joey and Steve and he apologized to them for what he had done and he promised to not tell anyone that Joey killed his mother. However, Joey told them that he plans to confess, Kayla tried to convince him otherwise. Joey and Kayla went out of the Pub to speak about his decision. While Tripp apologizes to Steve. He doesn't want Joey to go to prison. Because he's his brother and his son. Tripp plans on making things right. Joey and Kayla return. She has accepted that he's turning himself in.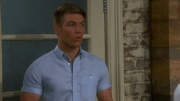 On August 31, Tripp and Steve made peace with one another and decided to make a fresh start. He also informed his father that he donated all of his inheritance to the hospital so he can wipe the slate clean, after causing problems there. Later, Tripp was offered by Claire to move into her and Theo's apartment, which he happily accepted despite Theo's reluctance. Claire helps him move his stuff in. In October 19, Tripp became a waiter at the same café his friend Claire Brady is working at, he also made peace with Kayla. In October 30, in Halloween night at the loft, Tripp and Claire have an awkward moment. Later, when Tripp thought about moving out, Claire begs him to stay and he agrees.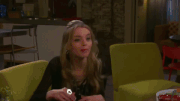 Tripp's feelings for Claire continue to grow. He confides in his father about this who warns him to stay out of Theo and Claire's relationship for it could cause trouble. In November 13, at the loft, Claire revealed to Tripp that she told Theo that she really feels comfortable around him, for he understands and captivates her better than Theo. When they are playing video games they share a close moment, which is interrupted by a call. Claire learns that Theo has been shot. Claire faints because of the news, and Tripp stays next to her in the hospital. When he figures out Kate Roberts was indirectly responsible for Theo's shooting, he is tempted to turn her in. But she blackmails him and takes the evidence he has on her.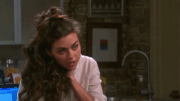 Tripp informs his father on what Kate has done, and that she threatens to ruin Kayla's life if he exposes her crimes. Later Steve was able to end Kate's threat over his family. Tripp continues to help Claire cope with Theo's shooting, while defending her against Ciara's bashing. Soon afterwards Ciara learns that Tripp has feelings for Claire, they both decided to work together to let Claire and Theo know of their feelings. However, when Tripp professes his feelings to Claire she did not reciprocate neither did Theo when he learned of Ciara's feelings for him. After New Years Eve, Tripp learned from Ciara that Rafe cheated on her mother. He was able to convince her not to tell her mother for she would only hurt her and herself.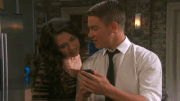 Ciara and Tripp continued getting closer. On Valentine's Day, Ciara took Tripp on a ride on her bike, they soon began flirting. In February 20, when Tripp and Ciara were taken hostages by ISA Boss Pamela Van Damme, in the end Tripp saved Ciara and injected by Pamela with a syringe filled with poison. On March 5, during her grandmother's wedding, Claire revealed to Hope that Rafe cheated on her. Tripp tried his best to make peace between Ciara and Claire. On March 13, Tripp and Ciara shared their first kiss. Tripp and Ciara exposed Claire's deceit on the face of Bella contest and helped her become the new face of Basic Black. However, on May, when Tripp and Ciara were on the brink of making love for the first time, she backed out and on June 1, she broke up with him without explaining why. Later Claire returned and revealed she and Theo broke up after learning she cheated on the contest months earlier. Both Tripp and Claire were in heavy emotional pain that led to them nearly having sex.
On June 5, Ciara walked in on them, and after vexing them and being pushed she revealed to Tripp that she was raped by her former step-brother Chase, which was why she couldn't make love to him. She walked out without hearing an explanation. After Ciara left, Claire explained Tripp what happened with Chase that led to her rape. Days pass, as they don't hear from Ciara, they soon learn from Rafe that she might be held captive by Ben. On July 6, Claire admitted to Tripp that while she was with Theo she still had feelings for him and still does to this day, but she lets him know that she accepts his desire to be with Ciara. When Ciara is brought back home, she is very defensive towards Ben which surprises Claire and Tripp. Tripp soon notices that Ciara might have feelings for Ben. Later, when Ciara invites Ben to move in with them. Tripp was against it, but Claire supported her, mainly because she wants to push Ciara and Ben together so Tripp could be hers.
Growing jealous and overprotective over Ciara, Tripp plotted to frame the seemingly-reformed serial killer for arson in order to get him out of their lives. Ultimately, his plot was exposed and a furious Ciara broke up with Tripp. He grew closer to Claire as they schemed against Ciara and Ben, but then she got jealous when he agreed to marry
Haley Chen
so she could stay in the country. After he and Haley were nearly burned alive, Tripp wanted to help prove that Claire was the arsonist, and tried to spark her jealousy again. It worked a little too well, and Claire threatened Tripp's life and tried to kill Ciara once more. After all Claire was apprehended and sent to the hospital for psychiatric treatment, things calmed down, but Tripp found himself actually falling for Haley and ultimately chose to go to Los Angeles to attend medical school to avoid ruining things for her and JJ.
After more than a year, on September 4, 2020, Tripp returned to Salem to continue his studies at Salem University Hospital. Steve and Kayla were happy to see him again and Tripp even mended fences with Claire. It's later revealed that he met Allie Horton during Christmas break in London. He was attracted to her and was surprised when he ran into her and learned she was a Horton. However, Allie was terrified and disgusted of him, as she believes he raped her the night they met and that he is Henry Horton's father. It is later revealed that Charlie Dale, Tripp's half brother was the one who raped Allie and is Henrys father.
Gallery
See also
References